Best Free Tax Software for 2020
Find out more about the best free tax software solutions for small businesses. Includes frequently asked questions.
Updated on March 31st, 2020
The SMB Guide is reader-supported. When you buy through links on our site, we may earn an affiliate commission. Learn more
Why We Chose FreeTaxUSA:
FreeTaxUSA offers both a free and a paid plan. The free plan offers a range of features, including federal tax returns, e-filing, customer support, printable tax returns, and tax extensions.
FreeTaxUSA supports all common tax forms and most of the less-used forms. It also includes credits or deductions for charitable donations, HSA contributions, and student loan interest for free.
The paid plan is affordable compared to FreeTaxUSA's competitors at just $6.99 per month and includes priority support, audit assistance, and amended return filings.
FreeTaxUSA can also be used by contractors and freelancers to file self-employed tax returns. The software has received many positive customer reviews.
Things to Consider When Evaluating Free Tax Software:
Test out different software options to find the one that is easiest for you to use. Note that some software options include a "Help" button to explain what is being asked of you.
Taxes can be complicated, so review the customer support of the different options for response time and helpfulness.
Most free tax software options only offer free e-filing for the most common forms. Consider any options that offer extra features and forms at no additional cost.
Best Free Tax Software:
| Rank | Name | Offer | Review | Learn More |
| --- | --- | --- | --- | --- |
| 1. | | Free - $6.99 /mo. | Guarantees accuracy and offers direct deposit refunds but there is no support for complex tax situations. | |
| 2. | | Free. | Features mobile and desktop access with free audit defence but it does not support all tax forms. | |
| 3. | | $29.95 /mo. | User friendly with online tax filing and great customer support but it is expensive compared to competitors. | |
| 4. | | Free - $14.95 /year. | Features online filing and refund bonuses but there is no built-in audit support. | |
| 5. | | Free - $59.99 /mo. | Easy to use and supports imports from Quickbooks but the paid plans are expensive. | |
| 6. | | Free - $34.95 /mo. | Easy to use with online tax filing but the customer support is poor and there is limited guidance. | |
| 7. | | Free - $17.00 /mo. | User-friendly and saves your previous returns but there is no calculator or expense tracker. | |
FAQs: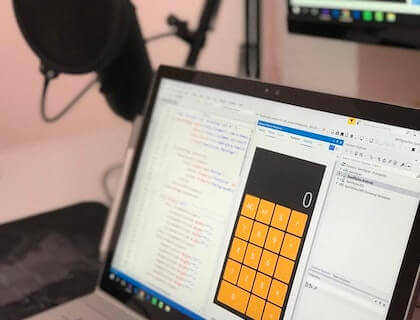 What is the best free tax software?
Should I use free tax preparation software if I am self-employed?
Most free business tax software providers charge an additional fee for self-employed tax returns, so read the pricing information closely before you proceed.