Free Database Software
Learn more about the best free database software for small business with info on free offers and frequently asked questions.
Updated on July 31st, 2023
The SMB Guide is reader-supported. When you buy through links on our site, we may earn an affiliate commission. Learn more
Database software refers to systems that capture, analyze, and maintain data for business use, allowing end-users to retrieve the data when needed. Fortunately, there are many free database software solutions with powerful features that are trusted by hundreds of companies worldwide.
Read More:
Virtual Data Room - Learn about online document storage platforms for small businesses.
ERP Software - Learn more about enterprise resource planning software for handling the various aspects of your business.
Network Monitoring Software - Discover the best network monitoring software to quickly diagnose problems and monitor performance metrics.
Our Pick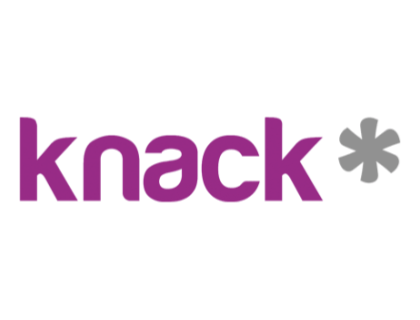 Easy Online Database Software
Free Trial
Build powerful applications.
Share, manage, and analyze data.
Why We Chose Knack:
Knack provides businesses with simple tools to structure their data and build strong databases. It connects a company's records by linking related records together. Users can also build custom applications for their data.
Knack is simple to use with a clean interface and does not require coding. Knack integrates with many other services, such as Google Drive, Dropbox, and Mail Chimp. Knack has received many positive customer reviews.
Knack is also our top pick when it comes to paid database software.
Things to Consider When Evaluating Free Database Software:
Evaluate the volume of data the company can process as well as the rate of increase that the company projects for the short and long-term.
Make sure the company is compliant will all data security measures.
Test out some software to evaluate the mode and speed of access. You will want to choose software that is easily accessible any time you need it.
Best Free Database Software for 2023:
| Rank | Name | Offer | Review | Learn More |
| --- | --- | --- | --- | --- |
| 1. | | Free 14 day trial. | Features integrations with popular tools as well as payment processing for e-commerce stores. Only features 2GB storage per database. | |
| 2. | | Free and paid options. | Features backup management, reporting, and performance management but the paid version can be expensive. | |
| 3. | | Free. | Runs on all major operating systems but does not offer master-to-master replications. | |
| 4. | | Free and paid options. | Offers great storage capabilities and is compatible with many platforms but the licensing costs can be expensive. | |
| 5. | | Free and paid options. | Can handle large amounts of unstructured data and offers integrated storage engines but there is no query optimizer available. | |
| 6. | | Free and paid options. | Simple and easy to use but the navigation changes frequently. | |
| 7. | | Free and paid options. | Offers comprehensive, easy-to-use features but requires VMware software to run. | |
| 8. | | Free. | Can be easy to pick up but you will need some understanding of Javascript and JSON. | |
| 9. | | Free and paid options. | Fast query speed but users cannot view the number of partitions on a table. | |
| 10. | | Free. | Strong automatic replication and sharding features but is limited to Javascript coding. | |
| 11. | | Free and paid options. | Can store large amounts of data but the free plan does not scale with multiple cores. | |
| 12. | | Free. | Features multiple servers and regular updates but has issues with bugs and poor documentation. | |
| 13. | | Free. | Features data import and export as well as online customer support but is only designed for Windows. | |
| 14. | | Free. | Fast setup and easy to understand software but it does not work well with Microsoft software and does not provide all the necessary tools for efficient functionality. | |
FAQs:
What is the best free database software?
What is the best free online database?
grubba.nat.
lifewire.com.
kohezion.com.
obvibase.com.
sodadb.com.
Which open source database is best?
Should I consider paid database software?
Possibly. There is a wide range of free database management software available that is more than capable of handling your database management needs. However, certain paid options like the widely-used Oracle DB, has advanced analytic functions and better security features.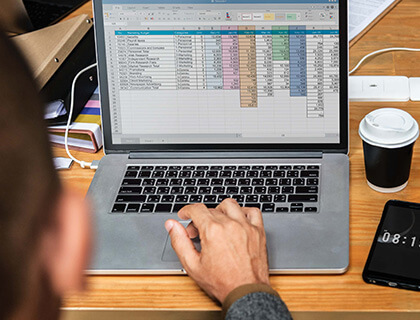 What are the best free Database Software for Windows?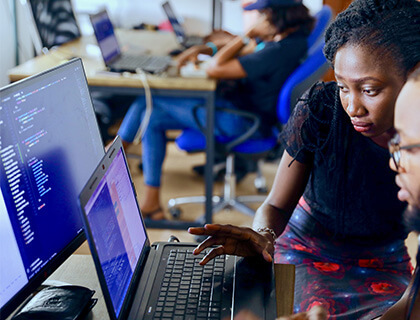 What are the best free Database Software for Mac?
Is there any simple database software that is free?
Where can I find a free database software download?
If you visit the website of any of the software solutions in our table of leading database software free tools, you'll be able to access a free download.
Is database software for small business always free?
If you want to access advanced features or scale up beyond a certain size, you will need to pay for your database software. However, there are some great options on the market that don't cost a cent for small businesses.