Business Cards
Read about the best companies to order your business cards from. Includes pricing info and frequently asked questions.
Updated on September 17th, 2023
The SMB Guide is reader-supported. When you buy through links on our site, we may earn an affiliate commission. Learn more
Business cards are one of the simplest and easiest ways for you to attract new customers. You can hand out business cards at meetings and events to make sure that people know how to contact you.
Read More:
Best Logo Makers - Learn more about the best logo makers you can use to design your own business logo.
Promotional Products - Discover the best promotional products for your business.
Office Supplies - Discover the best online suppliers of office supplies for small businesses.
Why We Chose 123Print:
123Print features a wide variety of business cards. Users can choose from hundreds of premade templates set up to meet 123Print's printing specifications or can design their own business cards with 123Print's user-friendly editor. 123Print's editor offers a wide variety of fonts, print-tested color palettes, and a library of free icons and backgrounds.
123Print also offers a wide range of print and finish options. They offer standard horizontal and vertical card designs, as well as square, mini, and rounded card designs. Users can choose from 10 different paper finishes, the 32pt Ultra Matte being their best option.
123Printt is affordable, with prices ranging from $10.89 for 100 cards to $300.60 for 1,000 cards, depending on the quality of the card paper. 123Print also offers a range of shipping options that offer fast delivery.
When designing or choosing business cards, users of 123Print can shop by profession or by color to find templates that are tailor-made for your industry. 123Print will also send you a free business card sample kit so that you can have a hands-on experience of their card types, printing, and finishing.
Things to Consider When Evaluating Business Card Suppliers:
Read customer reviews as well as online reviews to evaluate the supplier for quality and consistency.
Consider the supplier's customer support availability and response time for answering questions.
Check that the supplier has the capacity to deliver if you need to order business cards in large bulk.
Best Business Card Suppliers:
| Our Ranking | Company | Review |
| --- | --- | --- |
| 1. | | Features an online tool for creating your own business cards. |
| 2. | | Fast shipping and reasonable prices. |
| 3. | Jukebox | Offers a wide range of styles but has received mixed reviews. |
| 4. | | Features a wide range of office supplies and stationary but there is often disparity between the availability of items and the online stock. |
| 5. | | Is simple to use with a quick turnaround but there are no discounts for non-profits. |
| 6. | | Is easy to use and offers great quality but features limited customizations. |
| 7. | | Features user-friendly templates and good print options but response time is slow. |
| 8. | | Good quality and turn around times but you cannot make changes once a design has been approved. |
| 9. | | Consistently offers high quality but is more expensive than its competitors. |
| 10. | | Offers high quality cards with free proofreading services but shipping fees can be high. |
FAQs:
Can I get free business cards?
4over4 does offer free business cards, but they come with the 4over4 logo printed on the back. They also have cheap business cards if you want to order fully customized cards.
How long does it take to order business cards online?
Ordering business cards online is usually fast and easy. You can create custom business cards or select a template, then enter your quantity and payment information in just minutes.
Can I design business cards online?
With sites like 123Print, you can use an online design tool to create your own business cards.123Print business cards are also available in pre-formatted versions.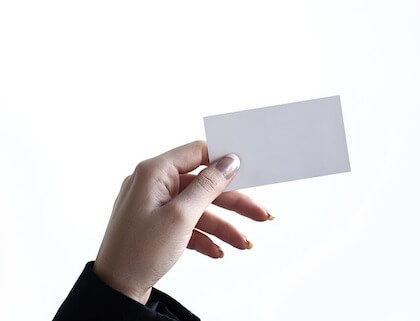 Where can I get the best business cards?
Where can I get fast business cards?
If you order business cards from Moo before 2 pm, you can have them delivered in the next two business days. Paying extra for this rushed service may be worth it if you need the cards before a special event.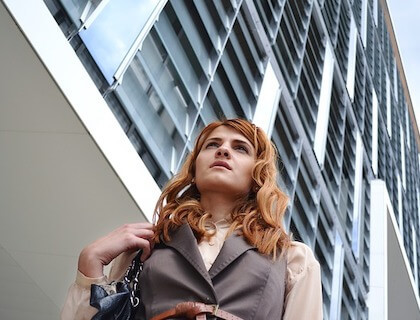 Where can I get professional business cards?