Best Network Monitoring Software Solutions
Ratings, FAQs and pricing information for the best network monitoring software. Find out which network monitoring tools are best for your business.
Updated on September 21st, 2023
The SMB Guide is reader-supported. When you buy through links on our site, we may earn an affiliate commission. Learn more
Network monitoring software is a service that can access data from your network to help IT personnel gauge download speeds and other network performance metrics. Network monitoring tools are able to quickly diagnose problems so that they can be repaired with minimal interruption to the network.
Read More:
Best Remote Access Software - Learn more about software for managing computers remotely.
Why We Chose Atera:
Atera is a highly recommended web-based network monitoring software with a focus on remote monitoring and management (RMM) solutions. Additionally, the software offers a wide range of other features, including expense tracking, help desk tools, and tools for billing and invoicing.
Atera users laud the software's ease of use, informative training resources, excellent customer support, and all-around reliability.
Atera is reasonably priced, offering plans that range between $79.00 to $149.00 per month.
Things to Consider When Evaluating Network Monitoring Software:
Determine whether the software will be needed at one location or multiple sites, then find software that supports your needs.
Determine your growth prospects and find software that will support your operations at scale.
Automatic discovery is a handy feature that automatically scans your network when adding new devices to it, and can tell you its current status. Look for software with automatic discovery.
Best Network Monitoring Software:
| Rank | Name | Offer | Review | Learn More |
| --- | --- | --- | --- | --- |
| 1. | | From $119.00 /mo. | A highly recommended software that is easy to use and comes with informative training resources. | |
| 2. | | Contact for quote. | A reliable software that is best suited for large businesses. Offers a comprehensive feature range. | |
| 3. | | Contact for quote. | An excellent software that is easy to use and has a rich feature range. | |
| 4. | | From $5.00 /host /mo. | A powerful tool that works across various operating systems. | |
| 5. | | From $98.00 /license + $19.60 /yr. | An excellent software that offers useful tools to monitor server health and network performance. | |
| 6. | | Contact for quote. | A great SaaS-based software that is easy to deploy and has regular updates. | |
| 7. | | From $1,995.00 /license. | A comprehensive monitoring tool that requires some Linux experience to operate. | |
| 8. | | From $55.00 /mo. | An excellent on-premise options that offers advanced layer-2 mapping and automatic alert correlation, among other useful features. | |
| 9. | | From $1,799.00 /license. | A good cloud-based software that offers useful functions like measuring traffic and avoiding outages. | |
| 10. | | From $22.00 /mo. | Primarily an asset management platform but offers useful network monitoring tools as well. | |
| 11. | | Contact for quote. | Offers a powerful suite of features and a great support team. | |
| 12. | | Free. | A platform that is entirely free and is very easy to use. | |
| 13. | | Contact for quote. | A powerful software with great features that has a gentle learning curve. | |
| 14. | | Contact for quote. | Primarily a cyber-security software that offers useful network monitoring functions. | |
FAQs:
What is the best free network monitoring tool?
How does network monitoring work?
Network monitoring is the practice of overseeing a computer network using management software tools. With this software, you can monitor network access, routers, slow or failing networks, firewalls, and client systems.
What are monitoring tools?
Monitoring tools are used to keep track of the status of a business system in use, such as servers, networks, databases, security, internet usage, and applications.
What are some examples of network monitoring software?
What is networking monitoring tools?
Network monitoring tools are used to ensure availability and good performance of network services. With this tool, you can monitor access, routers, slow or failing components, client systems, and server performance.
What is open source network monitoring software?
Network and server monitoring software that is labeled "open source" is open in the sense that it can be modified by programmers for a greater level of customization. Many IT departments use open source software because it can be tailored to their exact needs.
Why do we need network monitoring tools?
Helps spot trends in network system performance.
Demonstrate the need for upgrades.
Reveals when you need replacements and improve your value.
Why do we need monitoring tools?
It's very convenient to have a good monitoring tool because they help you detect and prevent network failures.
What is network bandwidth monitoring software?
Network bandwidth monitoring is a function of most network monitor software. With bandwidth monitoring, you can see what is using up your network's bandwidth so that you can optimize it.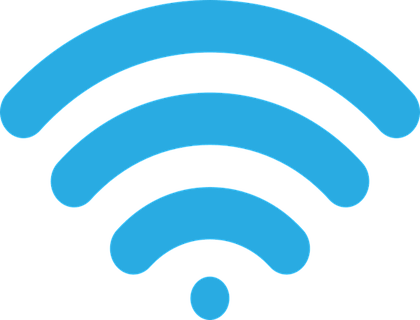 Are there any free network monitoring software?
Are there any network monitoring tools for Windows?
Most networking software tools are compatible with Windows, but tools like Microsoft Network Monitor were designed specifically for use with Windows, which means they have a higher degree of integration with the Windows operating system.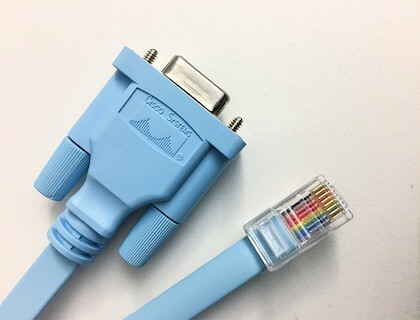 What is Cisco network monitoring software?
Cisco Network Assistant is Cisco's network monitoring software tool. Network Assistant can be used to help configure Cisco's other products and troubleshoot common network issues.
Can I purchase network security monitoring software for my business?
Yes. Many network monitoring tools have security features to protect your network from hackers or viruses, but there are a few that are designed with security as the primary purpose. AlienVault is a good example. With AlienVault, activity on the entire network can be closely monitored and anything unusual or suspicious is automatically flagged. If physical security is also a concern for your business, learn more about security cameras.
Are free network monitoring tools limited in terms of features?
There are some great free programs out there, and the best free networking software like Paessler PRTG has advanced capabilities. Still, if your business requires analytics, heightened security, or other advanced tools, then a paid platform is probably the best fit.