MongoDB Reviews, Ratings, Pricing Information and FAQs
Find out more about MongoDB with customer reviews, ratings, pricing information and frequently asked questions.
Updated on December 11th, 2018
The SMB Guide is reader-supported. When you buy through links on our site, we may earn an affiliate commission. Learn more
MongoDB is a free, open-source database software platform. MongoDB can be used for everything from data storage to search functions that can categorize information. MongoDB is popular because it can be customized and added to by programmers.
MongoDB Pricing:
MongoDB is a free, open-source platform. There is no charge for using the database.
MongoDB Key Information Table:
| | |
| --- | --- |
| Founder | Eliot Horowitz, Dwight Merriman |
| Founded | 2009 |
| Headquarters | New York City, NY |
| CEO | Dev Ittycheria |
| Number of Employees | 1,000 |
| Number of Customers | 6,600 |
| Phone Number | 1 (844) 666-4632 |
| Address | 1633 Broadway, 38th Floor, New York, NY, 10019 |
| Website | |
MongoDB FAQs:
What is the price range for MongoDB?
MondoDB is a free, open-source platform, so there is no pricing structure.
What is the MongoDB university?
MongoDB University is a place where can take free courses to learn more about MondoDB. You can also access paid tutoring sessions and MongoDB tutorials to learn even more about how the MongoDB database works.
How can I use MongoDB to find data in a collection?
You can use the built-in Node JS MongoDB Find tool. Using the "findOne()" code, you can find the first occurrence of the data you are looking for in a data set.
Where can I find the MongoDB download?
You can download MongoDB from the download center at www.mongodb.com/download. Once you select the version of the software you want and the operating system edition that you need, you can download it and follow the steps to install MongoDB on your computer. If you select MangoDB Atlas, there is no need to download anything since the product runs on MongoDB hosting.
Is every MongoDB update automatic?
Once you download MongoDB, you will be notified when updates are available.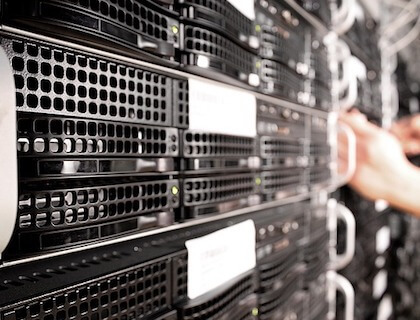 Dynamodb vs. MongoDB
Dynamodb by Amazon is a popular database for e-commerce vendors because it uses tables and items to categorize data. MongoDB Inc. stores data in schema-free documents, which functions very well for analytics but is very limited for transactional data.
Can I store images from Docker Hub on MongoDB?
Docker and MongoDB work together if you want to store Bitnami images from Dock Hub on your Mongo database.
Is there an AWS/MongoDB integration?
You can use AWS to set up a proper infrastructure to deploy MongoDB. By using these two systems together, you can set up a flexible data model.
What is a MongoDB aggregate search?
If you conduct a MongoDB query with aggregate results, you are essentially using the aggregation tools to comb through multiple data sets at the same time and list the results altogether.
When with the MongoDB IPO?
MongoDB began trading publicly on October 19, 2017. MongoDB now trades on the New York Stock Exchange under the ticker symbol MDB.
MongoDB Reviews:
| Reviewer | Rating | Review |
| --- | --- | --- |
| Sofia C. | 4/5 | This type of non-relational database is very useful, especially now when most companies handle so much information. It does have some weaknesses, but it does a great job for being free. |
| Paradeep C. | 4/5 | The data queries in this software have a very fast response. The tools for data analysis are only mildly useful. |
| Khumar M. | 5/5 | MongoDB is flexible and it performs at a very high level. I actually prefer MongoDB over paid alternatives. |
| Srikanth V. | 4/5 | The index is really easy to use because it reads and writes so quickly. You may need advanced help for scaling. |
| Adam P. | 5/5 | Overall, I love MongoDB. It has very fast development cycles and can run without any downtime. |
| Josmar J. | 5/5 | Very easy to scale and integrate with big data. The speed and usability make it the perfect tool to depend on. |
| Rob L. | 3/5 | Getting data in and out of the program is simple and straightforward. Anyone can use the basic analytics tools. |
| Kong Seng C. | 5/5 | The database structure in MongoDB is very simple, so it isn't hard to work with or to identify pieces of information. |
| Ravi R. | 5/5 | It is very easy to setup and start using MongoDB because everything in the system is so flexible. Mongo is also great at distinguishing between data formats. |
| Vidit G. | 5/5 | MongoDB offers innumerable benefits. It makes work-flow more efficient and can even be used on a Linux operating system. |