Best Predictive Dialer Software for 2023
Read about the top predictive dialer software for call centers and find the best predictive dialer technology for your business.
Updated on February 3rd, 2023
The SMB Guide is reader-supported. When you buy through links on our site, we may earn an affiliate commission. Learn more
A predictive dialer is a software program that uses a complex algorithm to automatically queue up calls for agents while they are still on the phone. The dialers can pull out numbers that are most likely to get an answer and autodial them to speed up productivity.
Read More:
Free Call Center Software - Learn more about free software for managing call centers.
Why We Chose Deskforce:
Deskforce is a highly recommended predictive dialer software service used by over 10,000 businesses around the world. It offers an expansive product range, including predictive dialing, virtual numbers, speech-to-text features, and a host of customer communication and engagement solutions.
Deskforce provides a cloud-based customer service platform. It helps boost business intelligence efforts and can optimize your business's engagement with customers via a host of communication channels.
Deskforce is reasonably priced, with plans that range between $15.00 and $389.00 per user, and has options to pay monthly or annually.
Things to Consider When Evaluating Predictive Dialer Software:
If your call center is running multiple campaigns at the same time, it would benefit you to have a predictive dialer software with multiple campaign management built in.
Answering machine detection automatically skips calls when it recognizes an answering machine instead of a person. This helps save time as call center agents circumvent fruitless answering machine calls.
Integration with your CRM platform means that data like client personal information can be made easily accessible to call center agents. This is likely to create a better conversational experience for the customer. Look for CRM integration when choosing a predicative dialer software.
Best Predictive Dialer Software:
| Rank | Name | Offer | Review | Learn More |
| --- | --- | --- | --- | --- |
| 1. | | Contact for quote. | A highly recommended platform that optimizes customer engagement through a variety of communication tools. | |
| 2. | | $149.00 /mo. | Has a rich feature range that includes lead distribution, power dialing, and workflow automation, among many others. | |
| 3. | | Contact for quote. | A fully customizable option that is intuitively designed and offers excellent reporting tools. | |
| 4. | | Contact for quote. | A reliable platform that offers SMS messaging and email applications in addition to its predictive dialing features. | |
| 5. | | Contact for quote. | An excellent option with great customer support and frequent updates. | |
FAQs:
How much is a predictive dialer?
A predictive dialer can cost anywhere from $50.00 to $300.00 per agent per month depending on the features that are included with the software.
Are predictive dialers illegal?
No, predictive dialers are not illegal. However, in the United States, it's illegal to have over 3% dropped calls, which can occur when using a predictive dialer solution.
How does a predictive dialer work?
With the help of an algorithm, a predictive dialer determines when an agent will be available to take the next call and then dials the number on the agent's behalf.
Are all predictive dialers cloud-based?
A hosted predictive dialer runs on the cloud and is usually the most cost-effective option. However, some large corporations still host their own predictive dialer on a company server so that they are unaffected by possible cloud disruptions.
Are predictive dialer systems for inbound or outbound phone calls?
Predictive dialing exists for outbound calls. An outbound predictive dialer dials the next number automatically. Since this is the function, the software would have no purpose for incoming calls.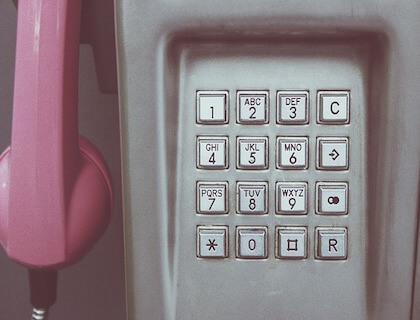 Are there any free predictive dialer trials?
Is an automatic dialer for call center use the same as a predictive dialer system?
Yes, they are exactly the same thing. A predictive auto dialer is just a less technical name for predictive dialer solutions.