Best Predictive Dialer Software for 2019
Read about the top predictive dialer software for call centers and find the best predictive dialer technology for your business.
Updated on June 20th, 2019
The SMB Guide is reader-supported. When you buy through links on our site, we may earn an affiliate commission. Learn more
A predictive dialer is a software program that uses a complex algorithm to automatically queue up calls for agents while they are still on the phone. The dialers can pull out numbers that are most likely to get an answer and autodial them to speed up productivity.
Best Predictive Dialer Software:
| Our Rank | Program | Minimum Cost |
| --- | --- | --- |
| 1. | | Quote only. |
| 2. | | Quote only. |
| 3. | ChaseData | $139.00 /mo. |
| 4. | | $149.00 /mo. |
| 5. | | Quote only. |
| 6. | | Quote only. |
| 7. | Velocify | Quote only. |
| 8. | Convoso | Quote only. |
| 9. | | Quote only. |
| 10. | InsideSales | Quote only. |
FAQs:
How much is a predictive dialer?
A predictive dialer can cost anywhere from $50.00 to $300.00 per agent per month depending on the features that are included with the software.
Are predictive dialers legal?
No, predictive dialers are not illegal. However, in the United States, it's illegal to have over 3% dropped calls, which can occur when using a predictive dialer solution.
How does a predictive dialer work?
With the help of an algorithm, a predictive dialer determines when an agent will be available to take the next call and then dials the number on the agent's behalf.
Are all predictive dialers cloud-based?
A hosted predictive dialer runs on the cloud and is usually the most cost-effective option. However, some large corporations still host their own predictive dialer on a company server so that they are unaffected by possible cloud disruptions.
Are predictive dialer systems for inbound or outbound phone calls?
Predictive dialing exists for outbound calls. An outbound predictive dialer dials the next number automatically. Since this is the function, the software would have no purpose for incoming calls.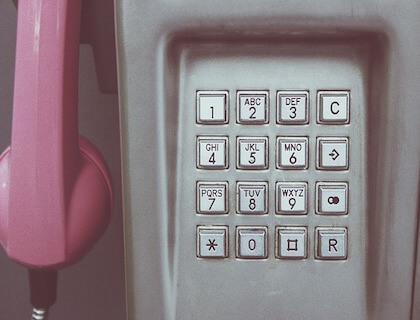 Are there any free predictive dialer trials?
Is an automatic dialer for call center use the same as a predictive dialer system?
Yes, they are exactly the same thing. A predictive auto dialer is just a less technical name for predictive dialer solutions.