ShopKeep Review
Compare ShopKeep to Square, Lightspeed, and other top competitors, learn about rates, features, customer feedback, and see our full review.
Updated on July 8th, 2020
The SMB Guide is reader-supported. When you buy through links on our site, we may earn an affiliate commission. Learn more
ShopKeep is a cloud-based iPad point of sale system used by more than 23,000 small businesses. ShopKeep's customers are mostly retail shops and food and beverage outlets in the United States and Canada.
Updates:
Updated 17th of February 2020
Added a break down of ShopKeep's POS software, including all features, add-ons, and integrations.
Updated 18th of February 2020
Added pricing comparisons between Shopkeep, Square, and Lightspeed.
Updated 26th of February 2020
Refined overall review by adding more details and more precise comparisons with Square and Lightspeed. Added information on the iDynamo 5 Lightning Credit Card Swiper.
Pros and Cons:
Pros
Payments can be accepted offline.
Easy setup.
Excellent inventory management
Built-in CRM.
Uses weighted average cost.
Intuitive user interface.
No long-term contracts.
Comprehensive all-in-one POS.
Cons
No pricing on website.
Phone support costs extra.
Termination, PCI-compliance fees.
No free version.
Few integrations.
BBB complaints.
Our Pick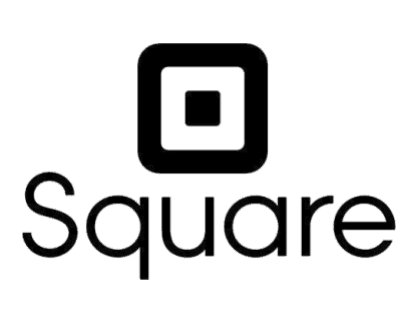 Easy to Set Up and Use
Sign Up Free
Automatically tracks customer purchases.
Used by more than 2 million businesses.
Robust reporting.
Overview:
Mobile POS.
EMV-compliant.
Accepts contactless payments.
Functional Offline.
24/7 Support.
PCI-compliant.
Review:
ShopKeep's POS software is user-friendly, well-designed, and packed with great features. The software covers payments, employee and inventory management, analytics, basic marketing, and eCommerce.
The company's custom-build approach helps ensure that a business gets precisely what it needs out of the POS and no more, but its quote-only pricing makes it difficult for business owners to get a basic idea of what it might cost them before having to speak to a salesperson.
Highlights:
ShopKeep offers its own payment processing product, ShopKeep Payments, and does not tie you into using it. ShopKeep customers are given the option to stay with their current payment processing providers.
The inventory management features ShopKeep offers are advanced and very useful with open pricing, weighted average cost, bulk item management, modifiers, and item variation built into the software. Square offers only basic inventory management features, more advanced ones coming at an extra cost. And Lightspeed's inventory management is good, but you aren't able to use weighted average costs and open pricing.
Square and Lightspeed both offer mobile access to one's POS, but ShopKeep's Pocket App is a separate app dedicated to bringing real-time analytics, reporting, and management tools onto one's phone.
ShopKeep offers separate dashboards for marketing and analytics, which contributes to ShopKeep's ease-of-use factor. Square's is an all-purpose dashboard, and Lightspeed offers only a loyalty dashboard separate from its general one, for an extra fee.
With ShopKeep, a retailer can print customized labels via a label printer which is included in most of ShopKeep's hardware kits. Square doesn't offer label printing, and Lightspeed does but the label printer is sold separately and does not form part of any of its hardware kits.
Shortcomings:
It is understandable that a customized approach to POS software helps ensure that the specific needs of a particular business are met without any unnecessary features. In theory, this should lead to more cost-effective systems, but with ShopKeep, it is hard to tell when you consider that they charge extra for things like phone support and gift cards. A business owner will only know what Lightspeed would cost for them after speaking with a Lightspeed salesperson.
ShopKeep charges a termination fee, while Square does not. It is hard to tell whether the company charges PCI-compliance fees, or any other hidden fees, based on their non-transparent, quote-only pricing approach.
Compared to Square and Lightspeed, ShopKeep has very few integrations.
And, the software fails to deliver on the latest trend in restaurant POS systems, namely, kitchen-facing displays. ShopKeep still relies on printed orders to the kitchen. And the same goes for retail, where, unlike Square and Lightspeed, ShopKeep offers no customer-facing displays.
Reputation:
ShopKeep is accredited by the Better Business Bureau and has a rating of A+. However, there are at present 63 complaints filed against the company. There are 2 for advertising and sales, 13 for billing and collections, 1 for delivery, 1 for warranties and guarantees, and 46 for problems with a product or service. In the past, 18 complaints have been resolved.
Customer reviews tend to be mostly positive and review sites give on average between 4 and 5-star reviews for ShopKeep.
Software Pricing:
Other sources say ShopKeep charges between $60.00 and $200.00 a month for its POS plans. ShopKeep prices its plans according to the specific needs of individual businesses. There is nothing on the website to suggest tiered pricing.
You can get a free quote on the pricing page.
Hardware Kits for iPad POS Pricing:
| Kit Name | Contents | Once-off Pricing |
| --- | --- | --- |
| Basic Hardware Kit for iPad | Cash drawer, receipt printer, iPad enclosure, credit card reader. | $809.00 |
| Basic Restaurant and Bar Hardware Kit for iPad | Cash drawer, receipt printer, iPad enclosure, credit card reader, kitchen printer, Ethernet cable. | $1,166.00 |
| Basic Retail Hardware Kit for iPad | Cash drawer, receipt printer, iPad enclosure, credit card reader, barcode scanner, label printer. | $1,297.00 |
| Complete Restaurant and Bar Hardware Kit for iPad | Cash drawer, receipt printer, iPad enclosure, credit card reader, kitchen printer, Ethernet cable, cash drawer mount, thermal paper case, bond paper case. | $1,369.00 |
| Complete Retail Hardware Kit for iPad | Cash drawer, receipt printer, iPad enclosure, credit card reader, barcode scanner, scanner charging cradle, cash drawer mount, thermal paper case, barcode labels, label printer. | $1,519.00 |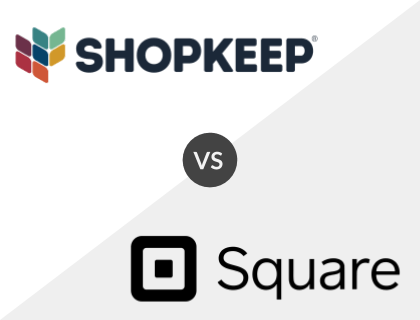 ShopKeep vs. Square POS:
ShopKeep is priced according to the needs of each business, while Square's Retail POS and Restaurant POS each cost $60.00 per month. Square charges 2.6% + $0.10 for tap, dip, or swipe transactions and 2.9% + $0.30 for online ones. ShopKeep's transaction fees are unavailable, but sources say they are similar to Square's.
ShopKeep vs. Square Comparison:
| Offer | ShopKeep | Square |
| --- | --- | --- |
| Basic POS | Quote Only. | Free |
| Retail POS | Quote Only. | $60.00 /mo. |
| Restaurant POS | Quote Only. | $60.00 /mo. |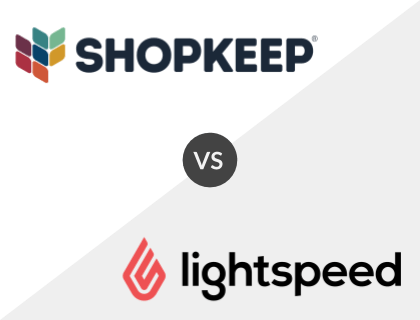 ShopKeep vs. Lightspeed:
ShopKeep is priced according to the needs of each business, while Lightspeed's Retail POS costs between $69.00 and $229.00 and the Restaurant POS $59.00 per month. ShopKeep's transaction fees aren't available, but sources say they are similar to Lightspeed's, which are 2.6% + $0.10 for card-present transactions, and 2.6% + $0.30 for online ones.
ShopKeep vs. Lightspeed Comparison:
| Offer | ShopKeep | Lightspeed |
| --- | --- | --- |
| Retail POS | Quote only. | Starts at $69.00/mo. |
| Restaurant POS | Quote only. | $59.00 /mo. |
ShopKeep Point-of-Sale Packages:
ShopKeep POS:
Mostly considered an iPad POS solution, ShopKeep is available for both Android and iOS. An all-in-one POS, ShopKeep is well-designed and intuitive and is packed with the features needed to accept payments, track inventory, manage customer relationships, and create an online store.
The software covers five areas: register, back office, payments, inventory, and reporting. ShopKeep offers features depending on the needs of the business, whether a bar, restaurant, quick-service business or bicycle store. The POS software forms the basis of all offerings.
Register.
Easy transactions.
Split payments.
Refunds and returns.
Deposits.
Tips.
Discounts.
Time clocks.
User permissions.
Back Office.
Employee management.
Customer relationship management.
Print labels.
Customizable paper or email receipts.
Payments.
Accept all payment types.
ShopKeep Payments or third-party payment processing.
Process payments offline.
Inventory.
Tracking.
Allows open pricing.
Uses weighted average cost.
Bulk item management.
Modifiers.
Item variation.
Reporting.
Analytics dashboard.
Inventory value report.
Shift overview.
Sales report.
Track gift cards.
Marketing dashboard.
Real-time ShopKeep Pocket App.
Other.
Marketing tools.
ShopKeep eCommerce.
Loyalty program.
Automated accounting.
Add-ons.
Premium phone support.
Integrated gift cards.
Standout Features:
ShopKeep does one thing far better than both Square and Lightspeed, and that is inventory and employee management, with time clocks, open pricing, and weighted average costs.
While ShopKeep has a payment processing service in ShopKeep Payments, one is not forced into using it and can opt to use one's existing payment processor. While Square and Lightspeed both offer mobile functionality, none compare to ShopKeep's Pocket App.
Other Products and Services:
ShopKeep Payments.
ShopKeep Payments is ShopKeep's payment processing service. As with all of ShopKeep's products, fees and rates are customized for individual businesses. The service accepts all forms of payment, including Apple Pay and Google Pay, safely and securely. To enable payments through ShopKeep Payments, there are a number of Bluetooth and cabled card readers.
Have an existing payment processor?
You won't be asked to switch to ShopKeep. ShopKeep connects with your preferred service provider.
ShopKeep Capital.
ShopKeep Capital is ShopKeep's financing product. Customers are able to access financing through a merchant cash advance. There are no monthly payments, variable interest rates, or set repayment schedule. Advances are repaid by remitting a percentage of daily credit card sales. ShopKeep customers can access the advance through their back-office dashboard.
How ShopKeep Capital works.
A ShopKeep customer applies for an advance.
ShopKeep determines eligibility.
The customer chooses from a range of advances, from the Backoffice dashboard.
A percentage of daily credit and debit card sales is kept aside for ShopKeep.
Lightning Credit Card Swiper:
The iDynamo 5 Lightning Credit Card Swiper by Magtek is built to work with ShopKeep only. It is black and sleek and connects through the charging port on an iPad (it comes with an adaptor for connecting to other Apple devices). It offers a high-level of security.
Specifications:
Generates dynamic data with each swipe.
MagnePrint card authentication.
Device authentication.
Tokenization.
Triple DES encryption.
Masked data.
2.5 in x 1.5 in x 0.6 in.
0.25 lbs.
Black.
Key Information:
| | |
| --- | --- |
| Legal Name | ShopKeep Inc. |
| Founder | |
| Founding Date | Oct 01, 2008 |
| Address | 460 Park Avenue South, 7th Floor, New York, NY 10016 United States |
| Number of Employees | 250 |
| Number of Customers | 25000 |
| Email | |
| Telephone | |
| Website | |
FAQs:
Is Shopkeep free?
Yes. A free version of ShopKeep is available that allows users to operate from a single location, with a single register, and a single staff member. It includes unlimited inventory and detailed reporting for up to $5,000 in sales each month.
How much is ShopKeep monthly?
ShopKeep's prices vary according to your preferences and needs in a POS system. You can get a quote on the website.
How do I cancel my Shopkeep account?
Sign in to BackOffice as the Business Owner.
Click 'Settings' and select 'Register Licenses'.
Click 'Change Account Settings'.
Adjust the license count and click 'Update'.
What integration options does ShopKeep offer?
How often does Shopkeep bill me?
Billing happens either monthly or annually, depending on your plan.
Do I need an internet connection to run Shopkeep?
ShopKeep can process cash sales offline, but an internet connection is required to process credit cards and sync register data to the BackOffice.
What payment options are available for ShopKeep?
ShopKeep only accepts credit cards as payment. The following types can be used:
Visa.
MasterCard.
Discover.
American Express.
Is there a ShopKeep free trial?
ShopKeep makes no mention of a free trial [on their website], but they do offer free plans for single users with one terminal.
What is ShopKeep's Location Code?
ShopKeep's Location Code is a 6-digit number that allows customer support to identify your account when you contact them. You will find the location code in the Backoffice section of your software.
What are some ShopKeep alternatives?
Revel Systems.
RetailPro.
Pose.
GoFrugal POS.
Cizaro POS.
Cashier Live.