The 20 Best Pizza POS Systems in 2019
Learn more about the best pizza POS system for small businesses, with pricing, average customer ratings, and FAQs.
5 min read • Last updated on January 2nd, 2019
The 20 Best Pizza POS Systems in 2019
A Pizza POS System is an inexpensive point of sale system used in pizzerias or fast food restaurants to manage orders and accept payments. A pizza POS system is usually cloud-based and enables efficient sales from a tablet, mobile device, or computer.
Our Pick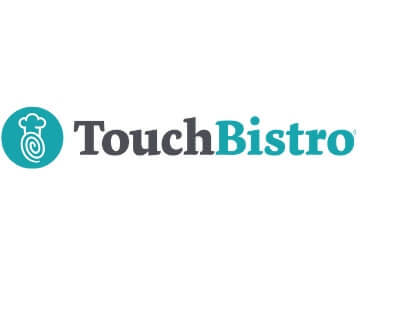 #1 POS for Restaurants
Start My FREE Trial
Increase sales.
Improve guest experience.
Make informed decisions.
Best Pizza POS Systems:
| Software | Average Customer Rating | Minimum Price |
| --- | --- | --- |
| | 4.8 | Free. |
| | 4.5 | $69.00 /mo. |
| | 4.7 | Quote only. |
| | 4.0 | Quote only. |
| | 4.5 | $69.00 /mo. |
| | 3.5 | $69.00 /mo. |
| | 3.5 | $79.00 /mo. |
| | 4.0 | Quote only. |
| | 3.8 | $29.00 /mo. |
| | 4.3 | $79.00 /mo. |
| | 4.5 | $0.10 per transaction. |
| | 4.0 | $65.00 /mo. |
| | 4.5 | $65.00 /mo. |
| | 4.5 | $72.00 /mo. |
| Poster | 4.5 | $29.00 /mo. |
| Restaurant Manager | 3.5 | Quote only. |
| Point of Success | 4.5 | $399.00 for license. |
| SpeedLine | 4.5 | Quote only. |
| POS Nation | 4.5 | $119.00 /mo. |
| Nobly | 4.5 | $79.00 /mo. |
Pizza POS System FAQs:
Why should I specifically use a pizza POS system in my restaurant/shop?
Although any shop can use a POS system, pizza shops need to be able to manage multiple orders and serve food as fast as possible to a constant stream of customers. That's where a pizza POS system comes in. A good pizza POS system can be used on any device to tracks sales, inventory levels, and pizza delivery orders in real-time so that you'll never miss a beat - and keep your customers happy.
What are the benefits of a pizza POS system?
Whether you own a tiny pizza shop in Kansas or a popular pizzeria in New York, a POS system will enable you to handle complex orders, sales, keep track of stock, and manage customer relationships all from one platform. A point of sale system also allows you to build flexible menus with sub-categories to make it easier for employees to process orders accurately, and accept various forms of payment. Many software companies have premium plans that allow you to set-up promotions and loyalty programs, and some even come with built-in customer relationship management (CRM) so that you don't have to dish out money for other expensive software.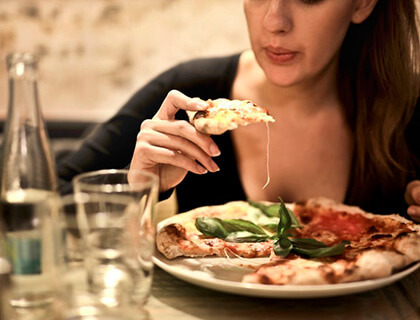 Best POS System for Pizza Restaurant:
Loyverse.
ShopKeep.
LightSpeed.
Poster.
Point of Success.
SpeedLine.
POS Nation.
Square.
Nobly.
Can I use a pizza Point of Sale system on any device?
Yes. Most restaurant POS systems are cloud-based allowing you to access the system on an iPad or smartphone wherever you go. If you're not keen on an iPad POS system, you can choose to purchase additional hardware such as a pizza POS terminal or a standard cash register.
Can a pizza POS system operate offline?
You don't have to worry about losing connection to the internet as most pizza POS systems have an online/offline mode so that you can still process payments even when you're offline. Certain software, like TouchBistro, doesn't need the internet to run.
My technical skills are not up to scratch. How do I choose the best pizza POS system for my restaurant/shop?
If you're considering a pizza POS system, think about your business needs and what your customers want. Do you need to create a custom menu with lots of toppings, or do you have a more traditional menu? Once you know what you need from a POS, you'll be able to choose the best pizza POS system for your establishment.