The 19 Best Pizza POS Systems in 2019
Learn more about the best pizza POS system for small businesses, with pricing, average customer ratings, and FAQs.
Updated on November 21st, 2019
The SMB Guide is reader-supported. When you buy through links on our site, we may earn an affiliate commission. Learn more
A Pizza POS System is an inexpensive point of sale system used in pizzerias or fast food restaurants to manage orders and accept payments. A pizza POS system is usually cloud-based and enables efficient sales from a tablet, mobile device, or computer.
Read More:
Restaurant POS Software - Learn more about POS systems best suited for the restaurant business.
POS System Guide for 2019 - Discover our guide to the best POS systems for 2019, including ratings and prices.
Best Free POS Software for 2019 - Find the best free POS software for small businesses.
Our Pick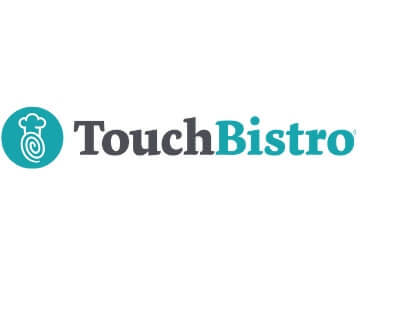 #1 POS for Restaurants
Start My FREE Trial
Increase sales.
Improve guest experience.
Make informed decisions.
Why We Chose TouchBistro:
TouchBistro is a well-established company that features iPad POS systems for restaurants, bars, food trucks, and more. They offer great support and are able to handle busy restaurants.
TouchBistro offers a wide variety of features, such as table-side ordering, table management, payment processing, menu and staff management, restaurant CRM, restaurant management, and reporting and analytics.
TouchBistro also has a range of POS systems to suit your business type, from busy restaurants to food trucks and breweries. TouchBistro's pricing plans are flexible to suit your business's needs, and the monthly licensing fees are low.
Things to Consider When Evaluating Pizza POS Systems:
A Pizza POS system should be simple to use but still able to handle large customizable menus.
Check if the POS system offers an integrated online ordering system.
Consider a POS system that offers built-in loyalty programs or gift systems.
Best Pizza POS Systems:
| Our Rank | Software | Minimum Price | Review |
| --- | --- | --- | --- |
| 1. | | $69.00 /mo. | Offers lots of integrations and can handle busy restaurants but there is no Android version. |
| 2. | | 2.5% per swipe plus $0.10. | Simple inventory management and easy to use software but sometimes lags when overused. |
| 3. | | Quote only. | Easy to use and intuitive but does not offer refunds or credits for unused prepaid months. |
| 4. | | $59.00 /mo. | A user-friendly option with great features but the inventory transfer feature could use improvements. |
| 5. | | Free. | Offers a sleek interface and sales recording featuresbut lacks inventory management and receipt customization. |
| 6. | Upserve POS (formerly Breadcrumb) | $119.00 /mo. | Great offline processing but does not offer inventory tracking capabilities. |
| 7. | | $72.00 /mo. | An easy to navigate, robust system but it does not have a built-in application for the bulk import of data. |
| 8. | | $660.00 /mo. | Cloud-based system with offline capabilities and integrations but can become expensive. |
| 9. | | $399.00 for license. | A user-friendly option with inventory management capabilities but can become expensive when adding extras. |
| 10. | | Quote only. | A feature rich option with strong customization and coupon features. |
| 11. | | $99.00 /mo. | Offers customizable systems for users to choose their software, hardware, and peripherals but requires a Worldpay Processing Agreement. |
| 12. | | £25.00 /mo. (billed annually). | Features inventory and staff management and integrates with other software but does not have offline capabilities. |
| 13. | | $79.00 /mo. | Features great reporting capabilities but is not available on Android. |
| 14. | | $99.00 /mo. (billed annually). | Features continuing updates and improvements but does have some technical issues at times. |
| 15. | | $14.00 /mo. | Easy to implement and integrates with other software solutions but has its own hardware which needs to be purchased directly from the company. |
| 16. | | $39.00 /mo. | Features reporting capabilities but the basic plan does not feature online ordering, tableside ordering, or online reservations. |
| 17. | | $69.00 /mo. | User-friendly, web-based application that is no compatible with Android devices. |
| 18. | | $79.00 /mo. | Intuitive and user-friendly with excellent customer support but the terminals are only compatible with the Toast credit card processing service. |
| 19. | | Quote only. | Features online ordering, real-time alerts, and gift card templates but offers limited integrations. |
FAQs:
Why should I specifically use a pizza POS system in my restaurant/shop?:
Although any shop can use a POS system, pizza shops need to be able to manage multiple orders and serve food as fast as possible to a constant stream of customers. A good pizza POS system can be used on any device to tracks sales, inventory levels, and pizza delivery orders in real-time so that you'll never miss a beat - and keep your customers happy.
What are the benefits of a pizza POS system?
A POS system will enable you to handle complex orders, sales, keep track of stock, and manage customer relationships all from one platform. A point of sale system also allows you to build flexible menus with sub-categories to make it easier for employees to process orders accurately, and accept various forms of payment.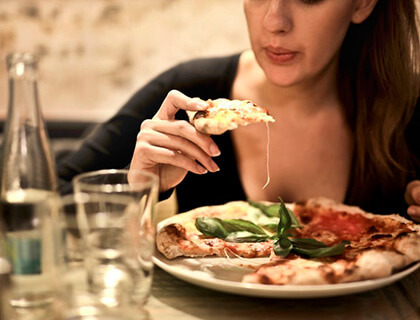 What are the best POS Systems for pizza restaurants?
Poster.
SpeedLine.
POS Nation.
Can I use a pizza point of sale system on any device?
Yes. Most restaurant POS systems are cloud-based, allowing you to access the system on an iPad or smartphone wherever you go. If you're not keen on an iPad POS system, you can choose to purchase additional hardware such as a pizza POS terminal or a standard cash register.
Can a pizza POS system operate offline?
You don't have to worry about losing connection to the internet as most pizza POS systems have an online/offline mode so that you can still process payments even when you're offline. Certain software programs, like TouchBistro, don't need the internet to run.
How do I choose the best pizza POS system for my restaurant/shop with limited technical skills?
If you're considering a pizza POS system, think about your business needs and what your customers want. Do you need to create a custom menu with lots of toppings, or do you have a more traditional menu? Once you know what you need from a POS, you'll be able to choose the best pizza POS system for your establishment.