Hatchbuck Reviews, Ratings, Pricing Info and FAQs
Read Hatchbuck CRM customer reviews, ratings, pricing information and frequently asked questions.
Updated on January 11th, 2019
Hatchbuck is a CRM (customer relationship management) platform for small businesses. Hatchbuck's features include sales automation, marketing software, and a variety of in-app integrations and services. Hatchbuck allows users to store valuable customer data and track deals in real time.
Hatchbuck Pricing:
| Plan Name | Monthly Price |
| --- | --- |
| Small Biz | $99.00 /mo. |
| Team | $199.00 /mo. |
| Professional | $299.00 /mo. |
| Enterprise | $399.00 /mo. |
Hatchbuck Key Information Table:
| | |
| --- | --- |
| Co-Founders | Don Breckenridge, Jim Siverts, Jonathan Herrick |
| Founded | 2010 |
| Headquarters | St. Louis, Missouri |
| CEO | Don Breckenridge Jr. |
| Phone Number | 1 (866) 991-4888 |
| Address | 911 Washington Ave., Suite. 828, St. Louis, Missouri, 63101 |
| Website | |
Hatchbuck FAQs:
What is the price range for Hatchbuck software?
Hatchbuck's monthly plans range in price from $99.00 per month to $399.00 per month.
What is Hatchbuck Mobile?
Hatchbuck Mobile is Hatchbuck's mobile CRM solution in the form of an app. You can access your CRM system on the app using your iOS or Android device.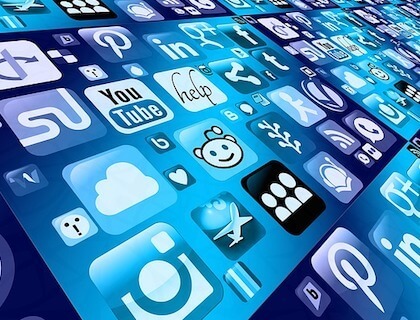 Hatchbuck vs. Hubspot
Hubspot has more advanced features than Hatchbuck, particularly when it comes to e-commerce solutions. Hubspot is also available for free, while Hatchbuck costs a minimum of $99.00 per month.
Where can I see a Hatchbuck live demo?
If you go to hatchbuck.com, you can actually submit a request to schedule a live demo with a member of the Hatchbuck team so that you can see the product in action.
How does Hatchbuck compare with Infusionsoft?
In most Hatchbuck vs. Infusionsoft comparisons, reviewers note that Infusionsoft costs more and is generally limited to use in small companies (100 employees or less).
Does Hatchbuck have CRM with drip marketing?
Drip marketing is a type of email campaign that sends multiple emails to a customer about the same topic, each encouraging them to engage with your business in different ways. Hatchbuck's email marketing tool makes it easy for you to start a drip campaign with an email builder, templates, and auto send/respond functions.
Hatchbuck Reviews:
| Reviewer | Rating | Review |
| --- | --- | --- |
| George G. | 5/5 | Hatchbuck is great in every area. No complaints! |
| Chelsey C. | 5/5 | The customer support team is amazing! We can do everything with this system that we used to do with three systems. |
| Christoph K. | 1/5 | Good customer service but the platform itself is not reliable anymore. |
| Michelle R. | 4/5 | Hatchbuck has vastly improved our business marketing experience. |
| Susan B. | 5/5 | A very sleek platform that is worth the monthly fee. |
| Don P. | 5/5 | Our sales prospects don't fall through the cracks anymore because of this CRM. |
| Mayur T. | 4/5 | A friendly interface with responsive customer service. |
| Taylor H. | 5/5 | Great software for companies of any size with incredible customer service. |
| Karl H. | 5/5 | Simple, very capable out-of-the-box solution. |
| Jenna M. | 4/5 | The CRM offerings are basic, but the pricing is also very reasonable. |