Harvest
A detailed review of Harvest's time tracking, invoicing, and expense management software with pricing, comparisons to competitors, and FAQs.
Updated on April 11th, 2023
The SMB Guide is reader-supported. When you buy through links on our site, we may earn an affiliate commission. Learn more
Updates:
Updated 22nd of August 2022
We updated the pricing, added a review section, and comparisons to top competitors.
Updated 16th of January 2020
We updated the pricing according to the latest amounts available on Harvest's website.
Updated 4th of March 2020
We added more information about Harvest, including packages, features, other products, and comparisons with top competitors.
Harvest is time tracking, invoicing, and expense management software that caters to more than 70,000 businesses worldwide. The platform is built to help users capture time, keep track of project expenses, create custom reports, and streamline the invoicing process.
Try it Today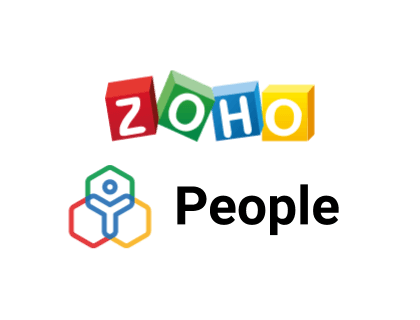 Handles hiring, onboarding and attendance management, time tracking, appraisals, and more.
Try it Today
User-friendly.
Used by top companies.
At-a-Glance:
| Feature | Harvest |
| --- | --- |
| Starting price | $12.00 /seat /mo. |
| Free plan | ✓ |
| Free trial | ✓ |
| Mobile-friendly time tracking | ✓ |
| Automated invoicing | ✓ |
| Multi-language capabilities | x |
| Expense capturing | ✓ |
| In-depth reporting and analytics | ✓ |
| Live chat support | x |
Review:
Harvest is a solid time tracking app that includes expense and payment tracking, invoicing, and team collaboration features. It is best suited to freelancers and small businesses in need of basic yet reliable business management tools. The platform also offers a good range of third-party integrations, including QuickBooks, Slack, and PayPal.
Thanks to its free plan, Harvest is a valuable resource for users on a tight budget. However, its paid package can become expensive for larger teams, and mid to enterprise companies may be better off using a more robust time and expense tool, such as BigTime.
Pros:
Harvest is used and trusted by several well-established companies, including DELL, Volkswagen, and Amnesty International.
Users benefit from a free 30-day trial of the software.
More than 70,000 global companies have used the platform for time tracking, invoicing, and expense reporting.
Harvest offers both a free and paid plan to suit different budgets and business management needs.
The time tracking tool is available on desktop and mobile, affording employees great flexibility.
The software integrates with a variety of HR systems, including QuickBooks, Trello, and Stripe.
The team management feature allows users to track employee performance and overtime logs efficiently.
Thanks to the platform's various accounting integrations, users can create, approve, and pay invoices with ease.
The reporting tool includes budget monitoring, detailed project analysis, robust filters, and data exporting options.
Other services include custom time tracking notifications, expense logging, online payments, and onboarding guides.
Cons:
Harvest's paid plan is costly compared to other competitors, such as BigTime and Zoho People.
The platform lacks multi-language capabilities, robust automation tools, and multicurrency support.
There is no live chat support available.
Reputation:
On G2, Harvest has a 4.3-star rating based on more than 750 reviews. The majority of users praised the software's easy-to-use time tracking tools, efficient reporting, and robust accounting integration capabilities. However, some reviewers mentioned that the platform's interface is clunky and confusing.
On TrustRadius, the software has 8.6 out of 10 stars based on more than 150 reviews. Several reviewers were satisfied with its project time management features and overall ease of use, but a handful noted that the platform's integration options could be more comprehensive.
Harvest's app has a 4.2-star rating based on more than 2,200 reviews on Google Play, with users mentioning both its intuitive design and lack of mobile-friendly integrations. On the App Store, the software has 4.2 out of 5 stars based on more than 500 reviews. Users noted its easy-to-use expense tools, as well as recurring technical issues.
Pricing:
| Plan | Monthly Pricing | Annual Pricing |
| --- | --- | --- |
| Free | Free. | Free. |
| Pro | $12.00 /seat. | $10.80 /seat. |
Harvest and Forecast:
Harvest can be used together with its sister app Forecast for comprehensive resource planning, but users must have an account with both apps to use them together. At this time, Harvest and Forecast are billed separately, but teams that use both apps will receive a 10% discount when paying monthly and a 20% discount when paying for the year in advance.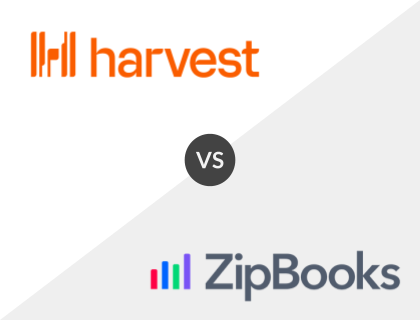 Harvest vs. ZipBooks:
Harvest is not a full accounting platform but can be integrated with QuickBooks for accounting purposes. Users that need more accounting features will find ZipBooks more useful as it offers bookkeeping tools and cash flow reports. However, ZipBooks does not offer time tracking on their free plan, for which Harvest is then the better option.
Harvest vs. ZipBooks Comparison:
| Feature | Harvest | ZipBooks |
| --- | --- | --- |
| Starting price | $12.00 /seat. | $15.00 /mo. |
| Free plan | ✓ | ✓ |
| Free trial | ✓ | ✓ |
| Cash flow reports | x | ✓ |
| Expense reporting | ✓ | ✓ |
| Online payments | ✓ | ✓ |
| Accountant access | x | ✓ |
| Customer support | Email and phone. | Email and phone. |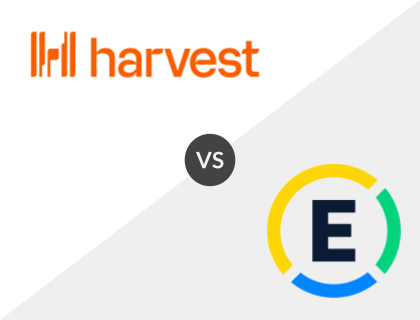 Harvest vs. Expensify:
While neither Harvest nor Expensify are full accounting platforms, both offer standard invoicing and accounting integration tools. Of the two, Harvest is more feature-rich in terms of time tracking and project management tools, while Expensify is the better choice for more comprehensive expense tracking and card management solutions.
Harvest vs. Expensify Comparison:
| Feature | Harvest | Expensify |
| --- | --- | --- |
| Starting price | $12.00 /seat. | $20.00 /user. |
| Free plan | ✓ | ✓ |
| Accounting intergrations | ✓ | ✓ |
| Credit cards | x | ✓ |
| Online payments | ✓ | ✓ |
| Time tracking | ✓ | x |
| Mobile app | ✓ | ✓ |
| Customer support | Email and phone. | Email and phone. |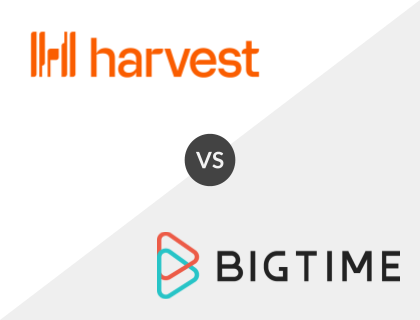 Harvest vs. BigTime:
Similar to Harvest, BigTime offers invoicing, tracking, and expense management solutions at an affordable price. However, only Harvest has a free plan available, making it a budget-friendly option. Both platforms feature robust accounting integrations and a handy mobile app, but Harvest also offers a free trial, which BigTime lacks.
Harvest vs. BigTime Comparison:
| Feature | Harvest | BigTime |
| --- | --- | --- |
| Starting price | $12.00 /seat. | $10.00 /user /mo. |
| Free plan | ✓ | x |
| Accounting integrations | ✓ | ✓ |
| Expense reporting | ✓ | ✓ |
| Invoicing and online payments | ✓ | ✓ |
| Receipt capturing | ✓ | ✓ |
| Budget management | ✓ | x |
| Customer support | Email and phone. | Email, phone, and live chat. |
Key Information:
| | |
| --- | --- |
| Legal Name | Harvest |
| Founder | |
| Founding Date | Jan 01, 2006 |
| Address | 2248 Broadway, Ste. 1103, New York, NY 10024 |
| Number of Employees | 149 |
| Number of Customers | 70000 |
| Email | |
| Telephone | |
| Website | |
FAQs: