GiftLogic Reviews, Pricing, and FAQs
Learn about GiftLogic's POS and retail software for businesses. Includes info on GiftLogic, free trials, pricing, customer reviews, and FAQs.
Updated on June 27th, 2019
The SMB Guide is reader-supported. When you buy through links on our site, we may earn an affiliate commission. Learn more
GiftLogic is a POS and retail software for businesses. GiftLogic solutions include inventory and customer management, reporting and analysis. Businesses can use GiftLogic to create efficient retail processes and simplify operations.
Our Pick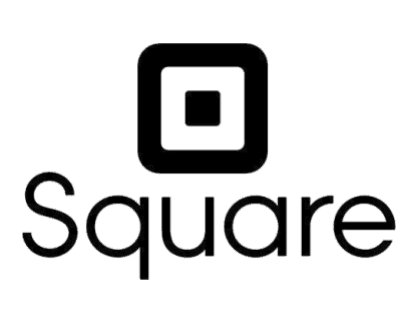 Easy to Set Up and Use
Sign Up Free
Automatically tracks customer purchases.
Used by more than 2 million businesses.
Robust reporting.
Pricing:
| Plan Name | Pricing |
| --- | --- |
| GiftLogic 2017 | $995.00 |
| GiftLogic 2017 Pro | $1,295.00 |
| GiftLogic 2017 Software with Hardware Bundle | $1,495.00 |
| GiftLogic 2017 Pro Hardware Bundle | $1,795.00 |
| GiftLogic 2017 Complete Bundle | $2,295.00 |
| GiftLogic 2017 Pro Complete Bundle | $2,595.00 |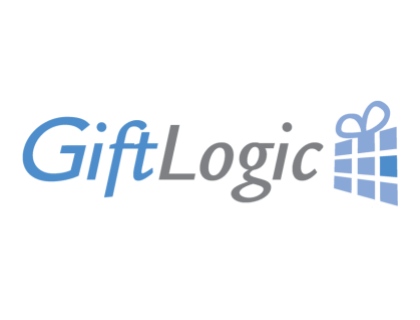 Review:
Pros: Great reporting capabilities and a fantastic inventory system.
Cons: No integration capabilities with Shopify and WooCommerce.
Bottomline: Awesome platform to streamline POS and retail processes.
Key Information:
| | |
| --- | --- |
| Founder | Gonzalo Gil |
| Year Founded | 1979 |
| Headquarters | Englewood, FL |
| Number of Employees | 11+ |
| CEO | |
| Parent Company | Merry Mechanization, Inc. (MMI) |
| Address | 80 S. McCall Road, Englewood, FL 34223, United States |
| Phone | +1 941-475-1201 |
| Website | |
Reviews:
| Source | Review |
| --- | --- |
| | Oh yes I would definitely recommend the GiftLogic POS system. I work in a small privately owned gift shop on the central Oregon Coast. The system keeps track of our inventory, what we've ordered, and when. We are able to prepare purchase orders at the time we place our order, it makes checking in the purchase easy, and we are able to quickly assess if there are back orders or items that were not ordered. During the few times we have had issues, the support staff have been awesome. They are knowledgeable about walking me through the program and get us up and going quickly.... This even apply to after regular business hours... Some things can wait but others can not, those are the times when it is wonderful to have someone to reach out to.....The initial cost has paid for the program and then some. It is pretty user friendly and easy to learn for even the non technical folks. Check it out, you'll see how your business is actually doing.... |
| | I own a home decor store and a retail glass business. Both companies use different POS systems. When I am comparing these two systems- I can tell you that Gift Logic is far superior. Their customer service is unmatched. 1. They answer the phone! Here, in the US!!! 2. They solve 90% of the issues during the first contact. 3. They call me back about the 10% that was not solved in the first contact. Most of the 90% issues are user error but they are still willing to help me correct it. I love working with Tony- in fact, around here he is referred to as BTE (Best Tony Ever). I would recommend this system you anyone running a retail business. |
| | Most of the Gift Logic point of sales is very good and there is enough information in the Help section to handle most problems. However, the Consignment section doesn't have any Help assistance and it is not always easy to follow. If you make a mistake in the Consignment tab, good luck with trying to get it corrected. I've found that most of it works pretty well but if there is bug...good luck. |
| | Giftlogic is awesome. I use their software everyday. Very easy to use. I was able to use my existing hardware. Support team is very friendly and always able to answer all my question. I wish I could give them 10 stars! |
| | Our company purchased this POS. The sales guy indicated that it had specific reporting functions. At present, we cannot run the specified reports. We are told that it will take months to create. Our client's business is held hostage as we are given the run-around when we ask for a refund. I just wish the sales guy was honest upfront and we could have avoided some pain for our client. We are an IT integration company and will steer clients away from Gift Logic. |
FAQs:
How much does it cost to use GiftLogic?
GiftLogic's software packages range from $995.00 to $2,595.00 per month.
See GiftLogic's full list of pricing.
Can I import data from my existing system to GiftLogic?
Yes. You can import data from your existing system to GiftLogic if your existing system is able to export a spreadsheet or CSV file.
Learn more about GiftLogic.
Is there a GiftLogic free trial?
A demo version is available here. You need to furnish a few personal and business details. No credit card is required.
Get more information on GiftLogic.
Will GiftLogic work with my existing hardware?
Yes. GiftLogic was created to be compatible with most Point of Sale hardware peripherals. Your sales representative will confirm if you need a hardware upgrade to use GiftLogic.
See more details about GiftLogic.
Who are GiftLogic's credit card processing partners?
Learn more about GiftLogic.
Does GiftLogic integrate with Quickbooks?
Yes. There is fantastic integration capability with Quickbooks.