Top 10 Professional Email Address Providers
Learn more about the best professional email address companies along with pricing and frequently asked questions.
3 min read • Last updated on January 15th, 2019
Top 10 Professional Email Address Providers
A professional email address features your company name and allows you to communicate with employees and clients. Businesses usually set up an email address when they register for a domain name or company website.
Best Professional Email Address Providers:
| Company | Average Customer Rating | Minimum Price |
| --- | --- | --- |
| | 4.6 | $5.00 per user /mo. |
| | 4.3 | $4.99 per user /mo. |
| | 4.6 | $0.99 for 50GB. |
| | 4.5 | Free. |
| | 4.7 | $8.00 per user /mo. |
| | 4.4 | $1.00 per user /mo (billed annually). |
| | 4.5 | $6.99 per user /mo. |
| | 4.5 | $7.49 per user /mo. |
| | 4.0 | $2.00 per user /mo. |
| | 3.5 | Free. |
Best Email Address Providers FAQs:
What is the price range of a business email address?
Business email addresses range between $0.00 and $8.00 per user per month for a cloud-hosted email address.
Why should I use a professional email address?
Although nothing stops you from using a personal email address, it is more professional to use a business email address to make it easier for customers to identify your brand. Emails from a company email address stand a better chance of being opened and read by your clients than one from a private Gmail or Hotmail account. Many private emails also end up in spam folders which is unlikely to occur with a custom email address.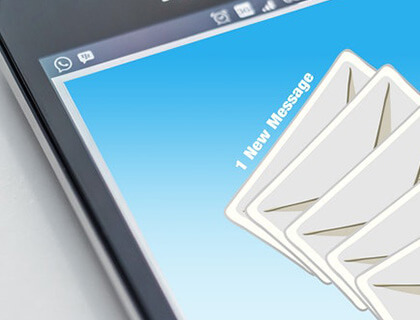 How to Create a Gmail Account for Business:
Go to gsuite.google.com.
Follow the prompts and fill in your contact details.
If you don't have a domain, click "I'd like to buy a domain."
Select a domain name.
Enter your business information.
Enter a username and password.
Choose your payment plan.
Check-out and sign in to your business account.
What is email hosting?
Email hosting refers to internet hosting companies that run email servers for their clients. Many hosting companies offer basic webmail with custom domains as well as premium email services.
What type of features does a custom email address include?
Custom email plans typically include online storage, add-free emails, and IMAP/POP access which allows you to access your email from more than one device. With a professional email address, you can also sort emails into custom folders and forward messages to the appropriate departments.