Gmail Reviews
Learn about Gmail's free email service for small businesses. Includes info on Gmail, free trials, pricing, news, and FAQs
Updated on December 18th, 2019
The SMB Guide is reader-supported. When you buy through links on our site, we may earn an affiliate commission. Learn more
Gmail is a free email service developed by Google. Features include storage, interface, spam filter, Gmail labs, search, and language support. Businesses use Gmail to set up free professional emails.
Pricing:
Gmail is free to use online.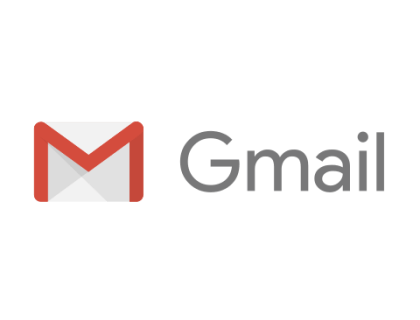 Review:
Pros: It is easy to use. Offers strong security.
Cons: Slow to attach files to email. Customer service not great
Bottomline: Gmail is a secure, user-friendly option for small businesses. It offers a range of features and functions and is quick to get up and running.
Key Information:
| | |
| --- | --- |
| Creator | |
| Launched | 2004 |
| Headquarters | Mountain View, CA |
| CEO | |
| Company | Google |
| Number of Employees | 85,000 |
| Number of Customers | 1 billion |
| Phone Number | 1 (650) 253-0000 |
| Address | 1600 Amphitheatre Parkway, Mountain View, CA, United States |
| Website | |
FAQs:
How do I go to my Gmail inbox?
Search gmail.com using any web browser.
When prompted, enter your Google username and password.
Click "Sign In" to log in to your Google account.
Are Gmail email accounts free?
Yes, Gmail email accounts are completely free to create.
How do I contact Google customer support?
You can contact Gmail customer support at 1 (650) 253-0000.
Is Gmail safe and secure?
Yes. However, while Gmail offers best-in-class security and privacy functions, Google encourages their users to conduct regular security checks, establish strong passwords, and enable 2-step verification.
Is Gmail safer than Yahoo?
Comparatively, Gmail offers better security functions than Yahoo.
How do I check my inbox on Gmail Mobile?
Simply download the app and enter your security details. The mobile app will automatically appear on your inbox page.
Should I use Gmail?
It depends on your email needs. However, Gmail is extremely popular with over 1 billion users, and offers a range of useful features.
What is the benefit of Gmail?
Gmail provides 15 GB of storage space.
Free POP and IMAP.
Offers offline access.
Powerful searching tools.
Good integration with other key applications, such as Google Hangouts.
How do I keep Gmail safe?
Perform a regular security checkup.
Update your software.
Use strong passwords.
Remove any apps and browser extensions you don't make use of or don't need.
Beware of suspicious messages and content.
Is there a Gmail free trial?
Gmail is free for use online.
What are some Gmail alternatives?
Customer Reviews:
Kvitar
Reviewed: Oct 15, 2018
Source: Reddit
It's measurably slower, more bloated and offers useless new features (nudge, auto complete sentences, quick reply with generic responses). Waiting for a compsci dude to do metrics on this with a before after. I think it's literally 3x slower, if not more. The double login thing is really a pain in my balls too.Way to go gmail team. After 12 years of using gmail, I'm looking to leave them and for a solution. besides, they use gsuite / gmail login as an anchor for building the tracking profile on users. and even if you log out of gmail, they keep the cookies until you double log out (remove account). So I need to clear cookies to purge the tracking they have on each session.IF IT AINT BROKEN DONT FIX IT. y'all could have made subtle changes. as soon as I see the new gmail graphic while i'm waiting 10 seconds for my shit to load, i know i'm screwed and have to find another email service.
x-com1
Reviewed: Oct 20, 2018
Source: Reddit
I don't mind the new interface but it is painfully slow; like almost dial up slow in every browser I've tried.I hope I don't have to find a lighter e-mail client to use; what a pain!