Best Contract Management Solutions
Contract management software streamlines the management of contracts to save businesses time and money. Learn more about the best contract management software.
Updated on January 30th, 2023
The SMB Guide is reader-supported. When you buy through links on our site, we may earn an affiliate commission. Learn more
Contract management software is an integrated data solution that allows businesses to easily and efficiently store, manage, and negotiate contracts with employees, vendors, customers, and partners.
Read More:
Data Visualization Tools - Find the best tools for presenting data in a visual context.
Best Construction Management Software - Discover the best software for project management in the construction industry.
Free Property Management Software - Learn more about the top free software for managing rental income, property maintenance, security, and more.
Why We Chose A1 Tracker:
A1 Tracker offers a wide range of software options, including contract management, risk assessment, incident management, claims management, and workers' compensation. A1 Tracker's contract management software is flexible and can adapt to track many different types of contracts.
A1 Tracker only needs minimal IT overhead and maintenance oversight and they offer vast knowledge bases to manage and streamline your contract processes and help overcome any obstacles. A1 Tracker also integrates well with accounting, HR, and sales software systems.
Things to Consider When Evaluating Contract Management Software:
Look for software that offers customization options for a personalized dashboard as the different roles in your company will have different needs.
Since contracts are very sensitive documents, examine the security and privacy policies of the different options.
Consider software with a role-based access control system for extra security.
Best Contract Management Software:
| Rank | Name | Offer | Review | Learn More |
| --- | --- | --- | --- | --- |
| 1. | | Contact for quote. | An easy set-up with good support and customer service but it has a steep learning curve. | |
| 2. | | From $13.00 /mo. | Offers customizable contracts that are quick to create and send but it cannot create contracts on the go. | |
| 3. | | From $9.50 /user /mo. | Easy to use with a handy alert feature but it has a poor mobile app. | |
| 4. | | From $995.00 /mo. | Flexible and easy to use with useful features but no work hour tracking tool. | |
| 5. | | Contact for quote. | Is customizable with good integration options but the user interface and reporting functions could use improvements. | |
| 6. | | From $23.00 /user /mo. | Features an excellent email notification system and a gentle learning curve but a contract must be shared by email before it can be printed. | |
| 7. | | From $19.00 /agent /mo. | Has an intuitive design and an excellent mobile app but it lacks integrations with Xero and Hiveage. | |
| 8. | | From $65.00 /user /mo. | A full-featured and well-supported option that fits the entire organization but new developments disrupt the system. | |
| 9. | | Contact for quote. | An intuitive solution that is robust and scalable but requires knowledgeable staff to operate it. | |
| 10. | | Contact for quote. | Offers many integrations and customization skills with strong reporting and analytics features but lacks live support and Android compatibility. | |
| 11. | | Free and paid options. | Offers a wide range of features and 24/7 customer support but it can't copy existing fields to a new document. | |
| 12. | | Contact for quote. | Offers a helpful asset management feature and good customer service but updates can cause data loss and it requires careful set-up. | |
FAQs:
What is the best contract management software?
What is a contract management system?
A contract management system and contract management software are essentially the same thing. They automate the contract management process and help businesses manage contract creation, execution, and analysis.
What is CLM software?
Contract Lifecycle Management (CLM) software is essentially the same as Contract Management Software. They both deal with the management of a contract from initiation through award and renewal. They also negotiate contracts with employees, vendors, customers, and partners.
What is the contract management process?
Initial requests.
Authoring contracts.
Negotiating the contract.
Approving the contract.
Execution of the contract.
Obligation management.
Revisions and amendments.
Auditing and reporting.
Renewal.
What is CPQ and CLM?
While Contract Lifecycle Management (CLM) administers a contract from initiation through to renewal, Configure Price Quote (CPQ) software is a sales product that helps with making accurate quotes, as well as centralizing and automating the product and pricing process.
What is Contract Management in procurement?
In the procurement process, contract management software plays an important role in helping contract managers with performance monitoring, transition management, and ensuring that both parties concerned fulfill their contractual commitments.
What is the price range for contract management software?
Contract management software ranges anywhere from $10.00 to $100.00 or more per user per month, depending on the operating requirements of your business. Several platforms also offer free plans with basic features.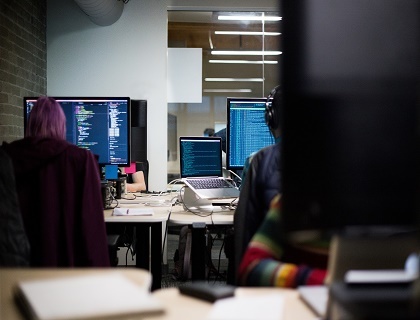 What is the best contract management software for large companies?
What contract management software features should I consider?
Clean and user-friendly interface.
Easy to search and find documents.
Scalable and adaptable.
e-signature capability to execute your contracts.
Auto alerts.
Rapid deployment.
User permission settings to keep sensitive data secure.
Is there easy-to-use contract management software?
Today, contract management software is easier to use than ever before with most providers offering integrated cloud-service solutions. Most online contract management software companies also offer free trials.
If you work in accounts or manage payroll for a small business, payroll software can help to streamline your operations even further.
Does contract management software integrate with CRM systems?
Yes, most contract management software can integrate with CRM tools such as Salesforce. Take a look at Agiloft and PandaDoc.
Is there contract management software with offline capabilities?
Asentex.
Act! By Swiftpage.
Apttus Contract Management.
Quip.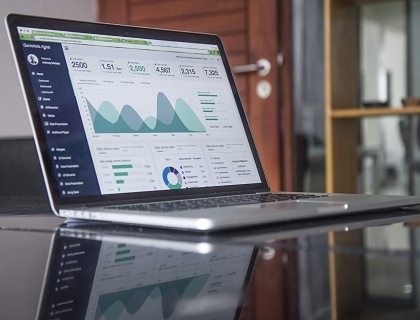 What is the top simple contract management software?
Trackado.
ContractSafe.
FileInvite.