Best Data Visualization Tools for 2020
Compare data visualization tools. Includes pricing and ratings for the top 8 data visualization software companies, along with answers to common questions.
Updated on July 2nd, 2020
The SMB Guide is reader-supported. When you buy through links on our site, we may earn an affiliate commission. Learn more
Data visualization tools allow businesses to communicate data in a visual context, for example, via graphs, pie charts, and infographics. It also helps them to identify key performance indicators and make informed decisions based on data insights.
Also Read:
Data Analytics Tools - Discover the top 15 data analytics tools.
Digital Transformation - Learn how to digitally transform your business.
Best Data Visualization Tools:
| Our Rank | Software | Minimum Price |
| --- | --- | --- |
| 1. | TapClicks | $499.00 /mo. |
| 2. | | Quote only. |
| 3. | | $149.00 /mo. |
| 4. | | $497.00 for license. |
| 5. | Grow | Quote only. |
| 6. | | $30.00 /mo. |
| 7. | | Quote only. |
| 8. | | $70.00 /mo. |
FAQs:
Which tools do you recommend for big data visualization?
What is data visualization?
Data visualization enables businesses to visually communicate complex data that might otherwise not be noticed or understood as text information. Statistical and numerical data are commonly visualized while infographics allow businesses to communicate information about their brand in a way that is eye-catching and interesting to customers.
What is the price range of data visualization tools?
Data visualization tools range from free to $500.00 per month depending on the number of users.
See a list of prices here.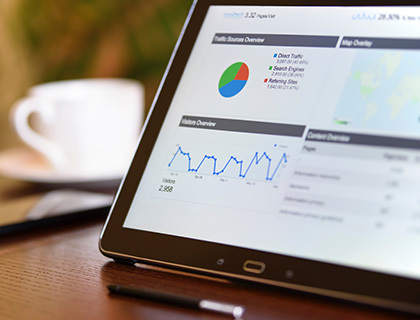 Are there any big data visualization tools available online?
Is there open source data visualization software?
Are there data visualization apps?
Yes, there is a range of apps available, such as Microsoft BI. Some providers also offer mobile-friendly data visualization solutions.
Are there any free data visualization solutions?
Yes, you can check out our article on free data visualization tools.