bswift Reviews
Learn about bswift benefits administration software for small businesses. Includes customer reviews and frequently asked questions.
Updated on June 30th, 2020
The SMB Guide is reader-supported. When you buy through links on our site, we may earn an affiliate commission. Learn more
bswift is a cloud-based benefits administration software that provides employee enrolment, compliance, reporting, and analytics in one secure platform.
Pricing:
bswift does not disclose pricing on its website. To get a customized quote, you can call 1 (877) 927-9438 or send an email to sales@bswift.com.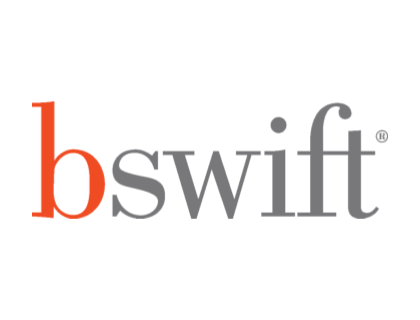 Review:
Pros: Employee self-service, enrollment, reporting, analytics, billing, and compliance support.
Cons: No deduction management.
Bottomline: bswift is a full-service solution with multiple functions to streamline your benefits administration.
Key Information:
| | |
| --- | --- |
| Founded | 2000 |
| Headquarters | Chicago, Illinois |
| Number of Employees | 501-1,000 |
| President/CEO | |
| Address | 10 South Riverside Plaza, Suite 1100, Chicago, IL 60606 |
| Phone number | 1 (877) 927-9438 |
| Website | |
Reviews:
| Source | Review |
| --- | --- |
| | As a user of bswift I was given a printed booklet specific to my company and was presented with the easiest web page enrollment and benifit summary I've ever seen. |
| | Poor, slow service. Dealt with several FSA accounts in past, none have ever worked so hard to hold MY MONEY hostage. |
| | I submitted my dependent care savings reimbursement claim on 1/14/19 and have not received my funds. I never ran into this issue with my previous employer. When I call customer service, they tell me they're working on it. This company is a joke. |
| | BSWIFT has taken over the accounts for TRS-Cobra members. They did not pull over our account from Wells. We have a child who has a medical issue and as a result, our coverage lapsed because of this unacceptable internal issue. We spoke to at least six people to get our account active yet staff members fail to call us back after three times telling us they would call us back. They could not get our account back on line for us to establish a reoccurring payment like we had with Wells. We have at least four major medical bills that have not been paid yet. We spoke to at least 3 representatives who had extremely bad attitudes--Samantha, Yvonne for sure. We feel we have been discriminated against. We are planning to contact the Texas Attorney General's Office and our local media in order to get this matter resolved. |
| | Bswift is administrator for my COBRA coverage with Aetna. Though I am making on time payment every month, there is so much miscommunication between Bswift and Aetna, every now and then I get notified that I am not covered by Aetna . On contacting COBRA they say they sent updated data to aetna but On calling Aetna they say they never received any data. From past 10 days I am following up with Bswift but in vain, still my status is uncovered in Aetna. Worst service ever. |
FAQs:
What is bswift?
bswift is a full-service cloud-based solution that allows businesses to manage employee benefits and other HR tasks efficiently.
Does Aetna own bswift?
Yes. National health insurance provider, Aetna acquired bswift in 2014.