10 Best Professional Employer Organization Firms in 2019
Learn more about professional employment organizations with a list of the top ten firms, ratings and frequently asked questions.
Updated on June 19th, 2019
The SMB Guide is reader-supported. When you buy through links on our site, we may earn an affiliate commission. Learn more
A Professional Employer Organization is a company that provides outsourced services to businesses. For example, a business can hire a PEO employee for management tasks such as benefits administration, recruiting and payroll. For tax purposes, the PEO is the employee's official employer.
Best Professional Employer Organization Firms:
| Our Ranking | Company |
| --- | --- |
| 1. | |
| 2. | |
| 3. | |
| 4. | |
| 5. | |
| 6. | |
| 7. | |
| 8. | |
| 9. | |
| 10. | |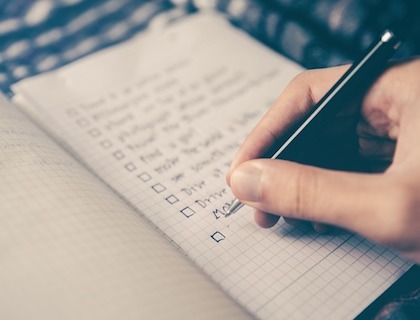 Professional Employer Organization Pros and Cons:
| Pros | Cons |
| --- | --- |
| Employee benefits at lower costs. | Less control over employees. |
| Greater business efficiency. | The PEO will constantly assess the cost-benefit of working with you. |
| No more administration-heavy HR responsibilities. | Your business has new costs when working with a PEO. |
FAQs:
How much do PEO companies charge?
Everyone has different prices, but, generally speaking, PEO services range from $750.00 to $1,500.00 per employee per year.
What is a certified professional employer organization?
"Certified" means that the PEO is certified by the government and any other applicable regulating bodies to provide outsourced employer services.
Who is the employer in a PEO?
When a company works with a PEO, any workers hired by the PEO are actually considered employees of the PEO.
What is the difference between employee leasing and a PEO?
PEOs supply businesses with services and benefits and do not supply employees to work sites. Employee leasing is a service that supplies employees to a business and those employees return to the staffing service for reassignment upon completion of their work at that business.
How does a PEO make money?
Fees that small businesses pay directly to PEOs.
Commissions from insurance companies.
What is a professional employer organization (PEO) company?
Professional employer organizations (PEOs) provide HR services for small business and may also provide employees with access to 401(k) plans, life, dental and health insurance, dependent care, and other benefits not typically provided by small businesses.
Is a PEO right for my company?
This depends on the HR needs of your business. Businesses with difficulties in their hiring and employee management processes could use the services of PEOs, especially if the business has a high turnover of employees.
Is PayChex a PEO?
Yes. PayChex offers a comprehensive human resource service to businesses that include ongoing HR best practices and/or consultative guidance regarding the legal risks and liabilities of your business.
What is professional employer organization insurance?
PEO insurance is liability insurance for your business that is purchased and managed by your PEO (professional employer organization). The advantage of PEO insurance is that you can access it at a discounted rate.
Are there any international professional employer organizations?
PEO services are the most common in the United States. However, there are a few firms that offer these services in multiple countries, including Velocity Global and Procorre.
Can a PEO perform all of our payroll responsibilities?
Yes. With professional employer organization payroll services, you don't have to worry about any of the payroll administration in your business. From direct deposits to expense reimbursement and year-end statements, a PEO can take care of your entire payroll system.