Ascentis Reviews
Learn more about Ascentis benefits administration software for small businesses, along with frequently asked questions.
Updated on June 21st, 2020
The SMB Guide is reader-supported. When you buy through links on our site, we may earn an affiliate commission. Learn more
Ascentis is a human resource information system (HRIS) that provides benefits administration for small to medium-sized businesses. Functions include employee enrollment, payroll, time and attendance, and more.
Pricing:
Ascentis does not publish pricing on their website. You can get a quote from Ascentis by emailing info@ascentis.com.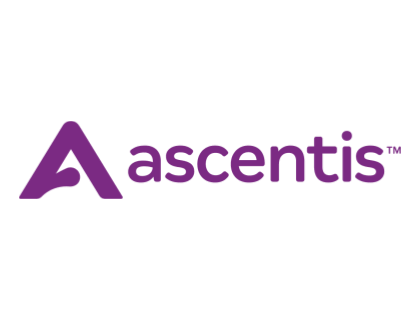 Review:
Pros: Easy-to-use cloud-based platform with a variety of functions and good customer support.
Cons: Does not have a single sign-on system like other providers.
Bottomline: Ascentis is a feature-rich platform that offers a variety of tools and integration options.
Key Information:
| | |
| --- | --- |
| Founded | 1984 |
| Headquarters | Eden Prairie, Minnesota |
| Number of Employees | 201-500 |
| CEO | |
| Address | 11995 Singletree Ln, Suite 400, Eden Prairie, MN 55344 |
| Phone number | 1 (800) 229-2713 |
| Website | |
Reviews:
| Source | Review |
| --- | --- |
| | I had a great experience working with Ascentis. Based in Seattle, Ascentis offers a varied array of products from just payroll to full HRIS systems covering benefits, time tracking, recruiting, and compensation. Their customer service is top-notch and they offer a budgeting friendly subscription based pricing structure. Major drawback is they offer only US Domestic payroll with partnerships for international payroll needs. |
| | Our payroll is through Ascentis. They are terrible, and probably cost us $50k/yr for 135-140 employees. They do export a GL file, but it never matches bank rec. They'll sometimes roll in payroll tax adjustments, or checks that we print, or voids, all of which cause our cash account to not match. It also doesn't necessarily catch every employee, if they were missing a division, department, or company ID. |
| | We have Ascentis right now. The root cause of most of our issues is that previous leadership rushed the implementation, from a projected timeline of a year down to 4 months. That caused a LOT of problems. But beyond that, sudden server downtime that shut the entire company out of the HCM self service meant people couldn't clock in/out, managers couldn't perform certain tasks, and the HR team could do literally nothing for an hour or more. The biggest and most recent issue that helped my team convince the execs to consider other vendors was all of our custom fields just stopped working one day. We're a trucking company and need special qualifiers thar feed to our payroll system to calculate driver pay. One day, without any notice, suddenly all of those custom fields just stopped working. They couldn't be edited by our managers in satellite offices and the feed to the payroll system didn't work. For almost 3 weeks my Director was on the phone with Ascentis customer service trying to get an explanation and a solution. Meanwhile the HR and Payroll team had to gather and enter all of this information manually to make sure our employees got paid. We have thousands of drivers with 10+ being added every 3 business days. It was a nightmare. And then, the custom fields just started working as suddenly as they'd stopped. No explanation from the vendor. All of this coupled with a really ugly UI and complete lack of any training material for new employees on how to use the system means we're just really disappointed with the system that was chosen 2 years ago. |