Appointment Scheduling Software Guide for Small Businesses
Data relating to appointment scheduling software, including customer ratings, FAQs and helpful tips. Find the best online scheduling system for your business.
Updated on July 8th, 2020
The SMB Guide is reader-supported. When you buy through links on our site, we may earn an affiliate commission. Learn more
Appointment scheduling software is designed for businesses to book, reschedule and cancel appointments. Business users can utilize an online scheduling system or appointment scheduling app to view, edit and record pertinent appointment details in real time.
Our Pick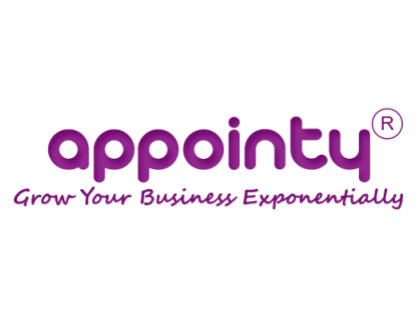 Simple, functional, all-in-one scheduling software.
Sign Up Free
Increase productivity.
Attract customers.
Schedule online.
Why We Chose Appointy:
Appointy integrates with Google Calendar and allows you to send automated reminders.
With Appointy you can accept appointments and prepayments online. The software is easy to use and integrates with social media.
Pricing is split into packages to suit the budget of any business and a free plan is also available for smaller companies.
Things to Consider When Evaluating Appointment Scheduling Software:
Having an online payment system will make the booking process more streamlined for customers.
Some software includes a number of tools in addition to appointment scheduling. One solution for several needs may be more convenient for data storage.
Software that integrates with calendar apps can be incredibly useful if you have a shared business calendar, as other employees will have access to the full schedule.
Best Appointment Scheduling Software:
| Rank | Name | Offer | Review | Learn More |
| --- | --- | --- | --- | --- |
| 1. | | Free. | Integrates well with calendar apps, easy to use and mobile-friendly. | |
| 2. | | $7.99 | Integrates with Wordpress and Google Calendar. Affordable for individuals, with unlimited appointments. | |
| 3. | | $29.00 /mo. | Customers can access the booking system using any device. | |
| 4. | | $149.00 /mo. | An extensive range of features and a system that is easy to use. Offers excellent customer support. | |
| 5. | | $49.00 /mo. | Packages suit businesses of any size, and features are customizable. Can be difficult to learn the system. | |
| 6. | | $39.00 /mo. | Packages include marketing tools. Some users struggle with how advanced the software is. | |
| 7. | | Free. | Add-on features might be needed, which are not free. Relatively easy to use and set up. | |
| 8. | | $169.00 /mo. | Software includes several other tools. Payment is required to retrieve data if you leave mHelpDesk. | |
| 9. | | $125.00 /mo. | Features are customizable and mobile app is great. Clients struggle to use the system. | |
| 10. | | $19.95 /mo. | Slow set up, but online credit card payments are accepted. | |
FAQs:
What is the best appointment scheduling app?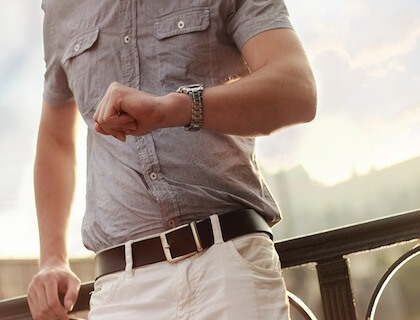 What is the best online booking software?
What is a scheduling software?
Appointment scheduling software helps businesses book, reschedule and manage appointments. It receives detailed information about events, dates, and times, and integrates with a calendar to automate the appointment scheduling process.
What does a scheduling system do?
An online scheduling system allows the user or users to log in and create a calendar through which they can add or remove events with a click of a button. Other users can see the same events and modify them with the right permissions if necessary. You can even do online scheduling free of charge with products like Setmore.
Is Sling scheduling really free?
Yes, Sling has both free and paid versions of its software, with a starting price of $1.75 per user per month.
Is it better to use free online appointment setting software or paid software?
That really depends on the complexity of your business. If all you need is software that can put an item on a calendar, then a free appointment scheduler is probably fine. If you need heightened functionality, paid business scheduling software is likely the best way to go. Free options include Appointy and SimplyBook.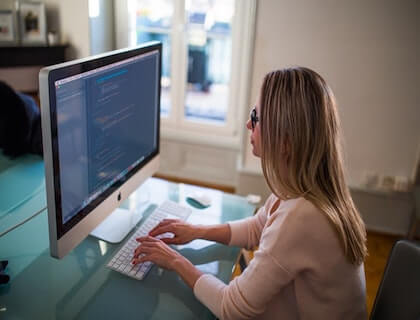 What is booking software?
Booking software is programmed to receive detailed information about events and times. It can then take this information and book an appointment automatically by accessing a central calendar and booking an available time slot.
Is online booking software the same as cloud-based booking software?
Yes, it is essentially the same thing. An online booking system stores all of your appointment information in the cloud. Most online appointment booking software and scheduling apps are now cloud-based.
I need scheduling software for business use. Can you suggest a free online scheduling tool?
Sagenda is a free scheduler that allows for an unlimited number of bookings and an unlimited number of clients.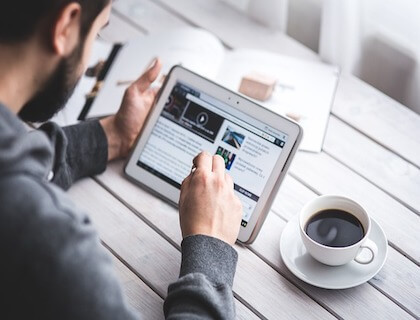 Is there any free appointment scheduling software available online?
What is the top appointment scheduling software in the financial industry?
Booksteam is very popular in the financial industry. This is probably because the BookSteam widget for appointment setting can be integrated very well into company websites and because it can be constantly scaled up to include new users or office locations.