Appointment Scheduling Software Guide for Small Businesses
A detailed guide on the top appointment scheduling software, including pricing and FAQs. Find the best professional scheduling software for your business.
Updated on October 20th, 2022
The SMB Guide is reader-supported. When you buy through links on our site, we may earn an affiliate commission. Learn more
Updates:
Updated 14th of October 2022
We updated our ranked list and added comparisons between the top three platforms.
Updated 19th of August 2022
We updated the pricing of all offerings.
Appointment scheduling software is designed for users to easily schedule and manage appointments, communicate with customers, process online payments, and generate reports and metrics about the business.
Why We Chose Appointy:
Appointy integrates with Google Calendar and allows you to send automated reminders.
With Appointy you can accept appointments and prepayments online. The software is easy to use and integrates with social media.
Pricing is split into packages to suit the budget of any business and a free plan is also available for smaller companies.
Things to Consider When Evaluating Appointment Scheduling Software:
Having an online payment system will make the booking process more streamlined for customers.
Some software includes a number of tools in addition to appointment scheduling. One solution for several needs may be more convenient for data storage.
Software that integrates with calendar apps can be incredibly useful if you have a shared business calendar, as other employees will have access to the full schedule.
Best Appointment Scheduling Software:
| Rank | Name | Offer | Review | Learn More |
| --- | --- | --- | --- | --- |
| 1. | | Free and paid options. | Appointy is a great option for your appointment scheduling needs and is designed to grow with your business. The platform features various channels for clients to make bookings and offers up to 100 appointments with the free plan. | |
| 2. | | Free and paid options. | A solid scheduling solution that integrates with WordPress and Google Calendar, StartBooking offers a free plan for one user, as well as two affordable premium plans, allowing users to book appointments and classes with ease. | |
| 3. | | From $49.00 /mo. | With FlexBooker, customers can create custom booking forms, install a booking widget on their website, and access the system from various devices. However, the platform lacks a free plan. | |
| 4. | | From $49.00 /mo. | DaySmart Appointments has packages that suit a variety of business types and sizes. Aside from appointment scheduling, the platform offers website and Facebook integration, email notifications, and staff filters. However, there is no free plan available. | |
| 5. | | From $65.00 /mo. | HouseCall Pro is specifically designed for HVAC, plumbing, electrical, cleaning, and other service-based businesses. The platform offers a variety of features, such as scheduling, dispatching, invoicing, and online payments. | |
| 6. | | Free and paid options. | Boasting over 60 custom features, SimplyBook.me offers a customizable booking website, staff management, and a host of other features. The platform is also HIPAA and GDPR-compliant. | |
| 7. | | Free and paid options. | Taskeo is an easy-to-use web app that offers appointment scheduling, time tracking, and project management tools. That said, their free plan is very limited, with various add-on functions starting at $5.00 per user per month, which may become costly for those starting out. | |
| 8. | | Contact for quote. | Designed for field service businesses, mHelpDesk enables users to streamline their appointment scheduling and manage and manage service tickets and billing. | |
| 9. | | From $19.95 /mo. | BookSteam has a host of great features, such as inventory management, client reviews, online payments, and multi-location support. However, it lacks a free plan and point-of-sale (POS) processing. | |
| 10. | | Free and paid options. | This feature-rich appointment scheduling solution is suited to a wide range of SMBs and has affordable premium plans starting from $8.00 per user. Its key features include calendar syncing, personalized booking pages, and unlimited SMS and email reminders. | |
| 11. | | From $30.00 /mo. | GoReminders is an automated appointment reminder app with scheduling, custom messaging options, and reporting; however, it lacks point-of-sale processing. | |
| 12. | | From $39.00 /mo. | Offering a complete client management solution, HoneyBook allows users to set appointments, track projects, accept credit card payments, and more in one location. However, it lacks advanced employee management. | |
| 13. | | From $7.50 /mo. | Primarily a booking page builder with scheduling capabilities, Book Like A Boss lets users design their own page, book clients, message customers, and accept payments. It does not include point-of-sale processing. | |
| 14. | | From $8.00 /mo. | CalendarHero is a robust platform that uses AI technology to schedule remote meetings, plan work schedules, and accept credit card payments. The platform integrates with several ATS and CRM platforms for added flexibility. | |
| 15. | | From $20.00 /user /mo. | Timely is an all-inclusive platform featuring a host of tools, including campaigns, online booking, calendar syncing, and custom meeting types. However, some startups may be disinclined to choose the platform due to its $20.00 per user price tag. | |
| 16. | | From $129.00 /mo. | This robust appointment scheduling solution is favored by spas and salons for its integrated payment processing, client acquisition tools, and task automation, to name a few. However, their costly monthly plans may dissuade new businesses from signing up with them. | |
| 17. | | Free and paid options. | Setmore's free plan offers independent contractors a customized booking page and a host of other tools for up to four users, making this an attractive option for those just starting out. | |
| 18. | | Free and paid options. | Reservio offers four affordable plans for six months, one year, and two years respectively, allowing users the freedom to test out the software before committing to a longer contract. The platform's Essentials plan allows users to book up to 40 appointments per month. | |
| 19. | | Free and paid options. | Offering unlimited bookings and clients, Sagenda is a simple scheduling solution for businesses of all sizes; however, its free plan is very basic, and paid features, such as integration with PayPal or Stripe, are charged separately on a monthly basis. | |
Prices may vary by region.
Pros and Cons:
Pros
Appointment booking is more efficient and easier to manage.
Recurring tasks are automated, saving you time.
Online payments provide customers with a convenient way to pay.
Most online platforms can be integrated with other software, such as your CRM or accounting platform.
Free and budget-friendly plans are available.
Cons
Specialized features often cost extra, especially if you need to integrate with other software.
Some platforms require training on how to use the product.
Customers may need to familiarize themselves with the software.
A reliable internet connection is required to sync calendars and book or cancel appointments in real-time.
Comparisons Between Leading Competitors:
We compared packages offered by Appointy, BookSteam, and FlexBooker to help you find the perfect fit for your business.
Appointy Growth vs. BookSteam Solo:
Both platforms offer a free 14-day trial to help interested customers get a better idea of each software's capabilities and determine if it suits their unique business needs. Appointy is slightly more feature-rich, offering advanced booking options, Zapier integration, and automatic appointment assignments to staff.
In addition, Appointy allows users to list their businesses on Google and offer customizable deals and discounts, which BookSteam lacks. In contrast, BookSteam offers resource scheduling on their Solo plan, while this feature is only available with Appointy's Professional plan.
Appointy Growth vs. BookSteam Solo Comparison:
| Feature | Appointy Growth | BookSteam Solo |
| --- | --- | --- |
| Monthly fee | $29.99 | $19.95 |
| Unlimited bookings | ✓ | ✓ |
| Advanced booking features | ✓ | x |
| Resource scheduling | x | ✓ |
| Group and class scheduling | ✓ | ✓ |
| Online payments | ✓ | ✓ |
| Google bookings and listing | ✓ | x |
| Website integration | ✓ | ✓ |
Appointy Professional vs. FlexBooker 10+:
The Professional plan is Appointy's premium package for up to five staff members. In addition to all of the features included in their Free and Growth plans, the package includes multiple staff logins, resource scheduling, gift certificates, and an optional dedicated relationship manager.
In comparison, FlexBooker's three payment plans include all of the same features, the difference being the number of staff allowed on each plan. Their most costly plan caters for 10 users or more, and features include 1,000 appointments per month, unlimited locations, automated waitlists, and free training and support.
Appointy Professional vs. FlexBooker 10+ Comparison:
| Feature | Appointy | FlexBooker 10+ |
| --- | --- | --- |
| Monthly fee | $59.99 | $99.00 |
| Unlimited bookings | ✓ | x |
| Unlimited locations | x | ✓ |
| Online payments | ✓ | ✓ |
| Google bookings and listing | ✓ | x |
| Automated waitlists | x | ✓ |
| Website integration | ✓ | ✓ |
| Timezone conversions | ✓ | ✓ |
FAQs:
What is the best appointment scheduling system?
Is there a free scheduling app?
Yes, many appointment scheduling apps have free plans with basic features for startups and small businesses.
What is the best free scheduling app for small business?
What is the best appointment scheduling software for multiple users?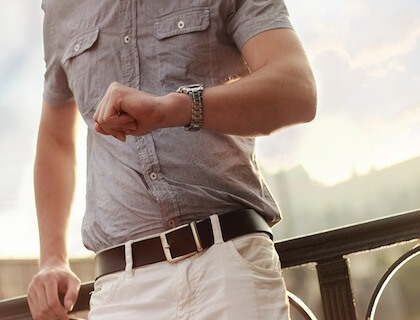 What is the top 10 appointment scheduling software solutions?
How much does scheduling software cost?
Free options notwithstanding, scheduling software ranges from around $7.50 to $129.00 per month.
What is scheduling software?
Appointment scheduling software helps businesses book and manage appointments, automate recurring tasks, communicate with customers, and more.
What does a scheduling system do?
An online scheduling system allows users to log in and create a calendar through which they can add or remove events with a click of a button. Other users can see the same events and modify them with the right permissions if necessary. You can even do online scheduling free of charge with products like Appointy.
Is it better to use free online appointment setting software or paid software?
That really depends on the complexity of your business. If all you need is software that can put an item on a calendar, then a free appointment scheduler is probably fine. If you need heightened functionality, paid appointment scheduling software is likely the best way to go. Free options include Appointy and SimplyBook.me.
I need scheduling software for business use. Can you suggest a free online scheduling tool?
Sagenda is a free scheduler that allows for an unlimited number of bookings and an unlimited number of clients.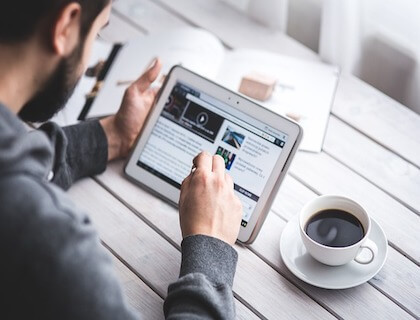 Is there any free appointment scheduling software available online?
What is the top appointment scheduling software in the financial industry?
BookSteam is very popular in the financial industry. This is probably because the BookSteam widget for appointment setting can be integrated very well into company websites and because it can be constantly scaled up to include new users or office locations.