Zoho Assist Reviews
Read about Zoho Assist remote access software for small businesses. Includes Zoho Assist Pricing, Reviews, Ratings, and Answers to Common Questions.
Updated on April 3rd, 2019
The SMB Guide is reader-supported. When you buy through links on our site, we may earn an affiliate commission. Learn more
Zoho Assist is a remote access software solution for businesses of all sizes. It is also known as remote support software and remote control software, allowing you to access and manage a remote computer safely and efficiently.
Also Consider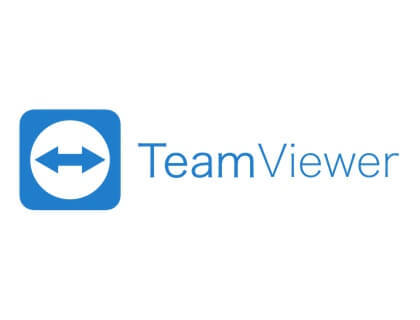 Zoho Assist Pricing:
| Plan Name | Monthly Pricing (billed annually) |
| --- | --- |
| Free Forever (5 unattended computers) | $0.00 |
| Standard (1 technician) | $8.00 |
| Standard (25 unattended computers) | $8.00 |
| Professional (1 technician) | $13.00 |
| Enterprise (1 technician) | $21.00 |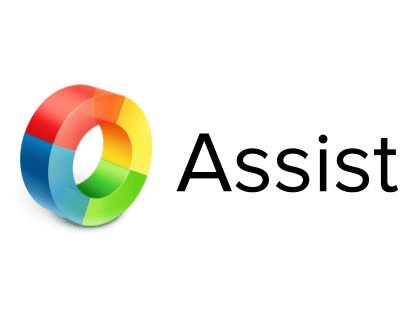 Zoho Assist Review:
Pros: Simple to use, inexpensive, built-in chat, file transfer.
Cons: Fit-to-screen mode too small; no native Mac client.
Bottomline: Excellent solution for in-house and client support, as well working off-site.
Zoho Assist Key Information:
| | |
| --- | --- |
| Co-Founders | Sridhar Vembu, Sreenivas Kanumuru, Tony G. Thomas |
| Founded | 1996 |
| Headquarters | Pleasanton, CA |
| CEO | |
| Number of Employees | 5,000 |
| Number of Customers | 5,000+ |
| Phone Number | 1 (877) 834-4428 |
| Address | 4141 Hacienda Drive, Pleasanton, California 94588 |
| Website | |
Zoho Assist FAQs:
What is the price range for Zoho Assist?
Zoho Assist pricing ranges from free to $21.00 per month, per technician. The Unattended Remote Access option allows you to manage up to 25 computers in any location without the need for a customer to be present on the other end. Freelancers and small businesses will be glad to know that Zoho Assist offers free remote computer access for personal and commercial use as part of its "Free Forever" plan.
How does ZoHo Assist remote access software work?
Zoho Assist remote access software is typically installed on the computer you want to access remotely. When you log in or request access on your laptop or home PC, your computer connects with the remote computer, giving you complete computer remote control. With remote PC access, you can easily transfer files, screen-share and display documents and videos in real-time with your colleagues or employees.
How do I install Zoho Assist remote login software on my company network?
To install Zoho Assist on a remote computer, you will first have to re-brand the software with your organization logo and create a URL portal for your technicians. Once the core set-up is complete, you can download the desktop plugin to enable support sessions from your desktop. You can also get your customers to join sessions via your website by embedding the Zoho Assist customer widget on your site. You can find the Zoho Assist download at zoho.com/assist. Create an account online and try out the free trial or purchase a software package.
Who uses Zoho Assist remote desktop software?
"How to remote access a computer" is a common question asked by employees and employers alike. In order to provide remote support, many companies use Zoho remote desktop software to assist customers and clients with requests. The software is especially popular with remote IT support teams who need to conduct web-based sessions and assist customers across multiple locations and time zones. Help desk remote control software is also favored by employees, telecommuters, and contractors who need to access their company's network from home.
What do I need to be able to run Zoho Assist remote software?
Zoho Assist software remote can be run on all operating systems and most web browsers. You will need a minimum bandwidth of 128 kbps (256 kbps and up recommended).
What features does Zoho Assist include?
Aside from remote computer access and unattended remote access, Zoho Assist allows you to send and receive files up to 2GB, share your screen and display documents, slides, and videos during online meetings, and integrate with Zoho Desk, Zendesk and GSuite. It is also firewall friendly and features end-to-end SSL and AES 256-bit encryption to protect your data.
Zoho Assist vs TeamViewer; which is the best remote access software?
Zoho Assist and Teamviewer offer similar features and are both highly-rated remote connection software options. Be sure to try out both software options before you commit to either one.
Where can I find the Zoho Assist login page?
On Zoho Assist's homepage, click "Sign In" in the top right corner or log in directly at accounts.zoho.com/signin.
Is there a Zoho Assist app?
Yes. Zoho Assist is compatible with iOS and Android devices allowing you to perform day-to-day tasks on your mobile. The Zoho Assist customer app allows your customers to share their screens with your technicians on both Android devices and iPhones.
How can I join Zoho?
If you'd like to sign up for Zoho Assist remote login software, go to zoho.com/assist and click "Sign Up Now" in the top right corner of the webpage. Create an online account and start your free trial.
How do I get in touch with Zoho support?
You can contact Zoho support through live chat or by sending a query on their website.
Is there any good free remote desktop software?
Aside from Zoho Assist's free plan, check out Chrome Remote Desktop, Remote Utilities, and AnyDesk.
What are some Zoho Assist alternatives?
For more remote connection software options, be sure to read our article on the Best Remote Access Software for 2018, which includes a few great free remote access software options.
Zoho Assist Reviews:
| Source | Review |
| --- | --- |
| | I have Zoho Assist for my clients. Works very well and was pretty cheap. I was able to give one of my clients access to machines in their domain. |
| | I currently use Zoho Assist. While the pricing is very competitive at $12/month, it lacks the luster and finish of some of the other competitors. The unattended-installer was removed and restored as of late as a beta but it proves to work fine. My largest gripe is having to use the web interface to access my unattended clients. The embedded html source works as intended and looks professional. The file transfer is decent and the transfer speed is acceptable. For the price, it is sufficient and serves well. |
| | I just tired that ZOHO assist. Must say its not that bad at all. Now it does seem to be a bit slower the logmein or gotoassist express, but then again it just might be me. File transfer worked nice. The diagnostic page it gives about the other computer is nice and very detailed. |