Zen Cart Reviews
Learn more about Zen Cart free e-commerce software for small businesses. Includes features, reviews, key information, and FAQs.
Updated on April 10th, 2019
The SMB Guide is reader-supported. When you buy through links on our site, we may earn an affiliate commission. Learn more
Zen Cart is a free e-commerce software solution for small businesses. The open source shopping cart platform is easy to install and set-up and is widely used by small merchants and online sellers.
Zen Cart Pricing:
Zen Cart is free to use and does not have any premium plans.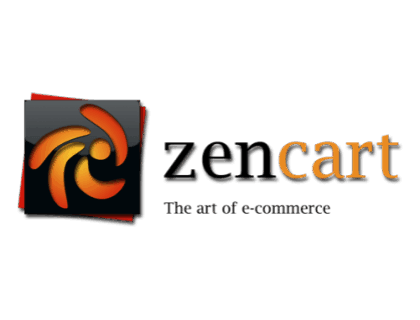 Zen Cart Review:
Pros: Freeware, easy to use, great features.
Cons: Interface is not as sleek as other free online shopping platforms.
Bottomline: One of the most popular free e-commerce software solutions for small business.
Zen Cart Key Information:
| | |
| --- | --- |
| Founder | |
| Founded | 2003 |
| Website | |
Zen Cart FAQs:
What OS does Zen Cart support?
Zen Cart operates on Linux, MacOS, and Windows.
What features does Zen Cart offer?
Because Zen Cart is open-source, it is freely customizable. It integrates easily with popular payment gateways, runs on any hosting service, and is easy to set-up.
What are some Zen Cart alternatives?
Zen Cart Reviews:
| | |
| --- | --- |
| | Zen Cart is old and not very good. Originally a spin-off from osCommerce, yet it still has a 3% usage count, however that is declining. While not the prettiest face, Zen Cart certainly has one of the more friendly souls. Take a look at the source code of the demo store and compare it to other carts – its features are on par with most of the others, but Zen Cart is largely focussed on support. One of the reasons Zen Cart is still popular is that it allows non-programmers to adjust some settings in the code if needed. It also has hundreds of well-developed plugins along with one of the most active forums you'll find. Zen Cart's documentation is highly detailed – it even has an extensive wiki. |
| | You don't need any PHP knowledge if you don't want too much design changes. Most of the design is controlled by a CSS file. For me I just wanted functionality, I just easily changed the logo and colors. Then used a free easy to install extension to import thousands of products from a spreadsheet. I have a site with 3000 products, pages load in one second or less. I also have another site with about 12,000 products and one with about 20,000, pages load in 1 - 2 seconds on those. Not bad at all really. I've heard of people with much slower sites, but it's very important where you host. If you host on a overloaded server you will always have a slow site. I tried OpenCart and PrestaShop a couple of years ago. They have a much nicer interface, but at that time you had to pay for many of the basic extensions available for free with Zen Cart and the community was not as helpful as the Zen Cart community. |
| | As a long time Zencart user (from the start)... the parts that have always annoyed me about Zen is that they are super popular but have such a terrible design team. The templates still reek of the old osCommerce templates and the controls are mixed in the admin, css, and tpl files so its impossible to get a good looking template. They have lots of built in features, but the admin menu is so mismanaged you can never find anything. OpenCart is definitely on the cusp of next Generation without going too far to a point where its slow. OpenCart is just over a year old and is already much faster, cleaner, and better looking than most other carts out there. After coming to OpenCart from ZenCart, I could never go back. |
| | I think OS Commerce has way cooler templates but in terms of functionality, ZenCart gets my vote. |
| | ZenCart IS maintained, IS updated frequently and DOES have a decent roadmap into the future along with a robust community. Personally, I have installed, configured and maintained no less than 3 ZenCart shops, having found ZenCart subsequent to using "Selena Sol's" and Gunther Birzniek's Perl-based eCommerce app creatively named, "WebStore" for several years.I thought I'd died and gone to heaven when I found ZenCart because I am not a programmer - I'm just a plugger who pushes hard enough on something to make it work.With ZenCart, the community help is excellent. The "Getting Started" documentation got me started and got my websites running. |