Top Order Fulfillment Software Providers in 2023
Find customer ratings and pricing information for the top order fulfillment software programs. Includes frequently asked questions.
Updated on January 30th, 2023
The SMB Guide is reader-supported. When you buy through links on our site, we may earn an affiliate commission. Learn more
Order fulfillment software is a common e-commerce solution that can process orders from customers and prepare them for shipment from a business location. The software automates inventory and warehouse management to make order fulfillment more efficient.
Free Order Fulfillment Software - Discover more about free order fulfillment software options.
Best eCommerce Solutions - Learn more about e-commerce solutions for small businesses.
Free Ecommerce Solutions - Find out about free e-commerce platforms.
The Best Shipping Software - Read about the top shipping software options.
Our Pick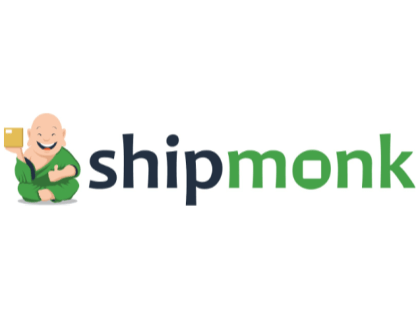 Order Fulfillment Made Easy
Get Started
Integrates with sales channels.
Makes shipping and order fulfillment easy.
Why We Chose ShipMonk:
ShipMonk allows for easy supply chain and order fulfillment management and offers a wide range of integrations with shopping carts, marketplaces, retailers, and more.
The software is scalable and offers a host of useful features, including a transparent billing portal, enterprise-grade security, freight management support, inventory management, order tracking, and returns management.
ShipMonk is easy to use and offers good customer support. Every customer is assigned a dedicated Happiness Engineer.
Things to Consider When Evaluating Order Fulfillment Software:
Core features and functions to look for include integrated inventory and warehouse management tools, extensive order management and fulfillment functions, notification features, and suitable integrations.
Check that the software is compatible with your organizational processes and can easily integrate with other software systems you use.
Not all software providers offer automation features. Automation features are highly beneficial as they can save a lot of time and help streamline processes.
Best Order Fulfillment Software:
| Rank | Name | Offer | Review | Learn More |
| --- | --- | --- | --- | --- |
| 1. | | From $3.00 /order. | Affordable and high quality supply chain and order fulfillment software. Easy to use and intuitive. | |
| 2. | | $79.95 /user /mo. | Comprehensive ERP solution with a wide array of features, including order, inventory, and shipping management tools. | |
| 3. | | Free and paid options. | Very functional and affordable inventory and order management software with multiple shipping integrations. Easy to use. | |
| 4. | | Free. | POS platform with advanced shipping, advanced warehouse management and accounting tools. Has good reporting tools. | |
| 5. | | From $15.00 /mo. | Easy and efficient order and inventory management solution. Offers advance features and multiple integrations. | |
| 6. | | Contact for quote. | Business automation and inventory management software with a comprehensive set of core features and great integration capabilities. | |
| 7. | | Contact for quote. | Comprehensive ERP system. Offers order, inventory, warehouse, and fulfillment management solutions. | |
| 8. | | Contact for quote. | Scalable order fulfillment software easily integrated with a wide range of e-commerce solutions. | |
| 9. | | Contact for quote. | Offers automated shipping management and order fulfillment solutions, as well as CRM, POS, and workflow automation tools. | |
FAQs:
What is the order fulfillment process?
The order fulfillment process refers to the steps taken when receiving, processing, and delivering orders to customers.
What are the six steps in the order fulfillment process?
Choose a order fulfillment software.
Classify inventory.
Match inventory to storage management software.
Automate processes to reduce cost.
Update inventory storage.
Lay out processes and workflow to ensure smooth order fulfillment.
How can you improve your order fulfillment process?
Introduce seamless integration.
Introduce end-to-end order visibility.
Choose the appropriate shipping company.
Introduce exception-based order management.
Choose the right warehouse location.
Keep communication with your customers open.
What is eCommerce order fulfillment?
eCommerce order fulfillment is the process of storing goods, packing orders, and distributing products to customers. For eCommerce businesses, effective order fulfillment is important.
What is the price range for order fulfillment software?
The cost of order fulfillment software really depends on the number of orders that you are processing. Of the ten fulfillment software solutions that we listed, starting prices range from $29.00 per month to $4,395.00 for a one-time purchase.
Does every business take care of its own warehousing and fulfillment?
Some e-commerce retailers use an order fulfillment system to accept orders, but they outsource the actual job of storing inventory and shipping out orders to a fulfillment company.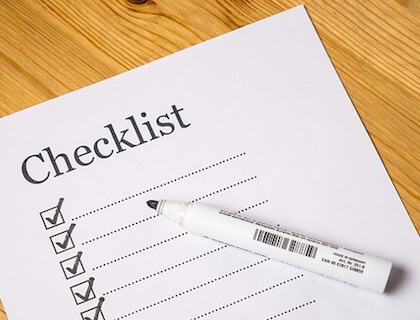 What are the features of order fulfillment system?
A robust order fulfillment system should be able to show current inventory, forecast inventory levels, accept orders, display invoices, send alerts, run sales reports and show the status of every order.
Can e-commerce fulfillment software send push notifications to my phone?
If your fulfillment software has a mobile app, then you can install it on your device and allow the app to send push notifications directly to your phone when inventory levels are getting low or when you meet a certain sales target.
What is the advantage of purchasing order fulfillment software open source solutions?
If your business purchases open source order software, you will have a greater degree of control over your fulfillment system. With an open source solution, your programmers can customize the software to categorize products and orders however you like.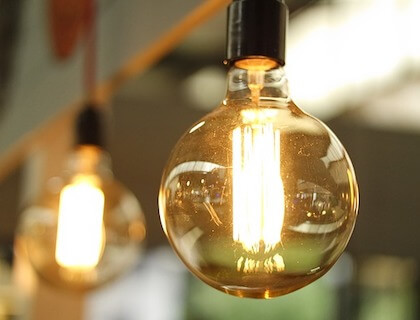 What is fulfillment center software?
Fulfillment center software is a solution that order fulfillment centers can implement to streamline their inventory and order fulfillment tasks. Fulfillment software makes warehouses and small order fulfillment facilities more efficient by automating orders as they come in.
Can order fulfillment software be used to place orders between businesses?
Typically, order fulfillment software is just for processing customers' orders. If you are looking for a B2B solution, you might need to look into an order management system.