Olark Reviews
Learn more about Olark - a live chat software solution for small-medium businesses. Includes info on Olark live chat, customer reviews, and FAQs.
5 min read • Last updated on December 11th, 2018
Olark is a live chat solution that enables you to communicate with customers browsing your website. The easy-to-use platform comes with a wide range of features allowing businesses to customize their live chat experience and boost sales.
Also Consider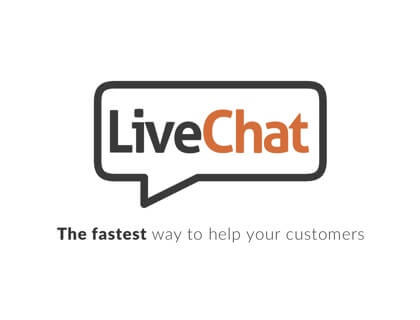 30-Day FREE Trial
Sign Up Free
No credit card needed.
No obligation.
Increase conversions and improve customer support.
Olark Key Information Table:
| | |
| --- | --- |
| Co-Founders | Ben Congleton, Matthew Pizzimenti, Roland Osborne, Zach Steindler |
| Founded | 2009 |
| Headquarters | Ann Arbor, MI |
| CEO | Ben Congleton |
| Number of Employees | 10-50 |
| Number of Customers | 12,000 |
| Phone Number | 1 (888) 959-4408 |
| Address | 205 ½ N Main St., Ann Arbor, MI 48104 |
| Website | |
Olark Pricing:
| Plan Name | Monthly Pricing |
| --- | --- |
| Billed Monthly | $17.00 /mo per employee. |
| Billed Yearly | $15.00 /mo per employee. |
| Billed every 2 years | $12.00 /mo per employee. |
Olark FAQs:
What is the price range for Olark?
Olark pricing ranges from $12.00 to $17.00 per employee depending on whether you pay monthly, yearly or every second year.
What is Olark live chat?
Olark is a live chat software solution for small-medium size businesses. It is simple to use and allows you to customize your platform, talk to customers in real-time, generate reports and integrate with your favorite CRM software.
What are the Olark features?
Olark features include simple customization, real-time reporting, automated messages, unlimited chats, and searchable transcripts. With Olark you can see each agent's chat volume and rating and set a limit on the number of chats they have per day. You can also add Olark PowerUps to your subscription at an extra monthly cost, which allows you to collect visitor data and personalize your service and sales approach among other features.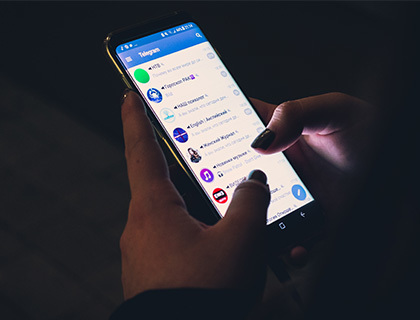 Olark vs Zendesk: which is the better live chat software?
Olark and Zendesk have similar price points and both offer feature-rich solutions to engage with customers. While Zendesk has a larger following - owing in part to their suite of customer support solutions - Olark may be a more economical option for SMBs as they're slightly cheaper than Zendesk.
How does Olark chat integration work?
Olark allows you to integrate with a variety of software to optimize your sales and customer service experience. There are also live chat plugins for eCommerce platforms like Shopify and BigCommerce. To see a list of compatible integrations, go to olark.com/integrations.
Is there an Olark app?
You can choose from a wide range of external mobile apps to chat on your smartphone or tablet. These include Jabiru for Android and Monal for iOS among others.
Where can I find a good Olark review to help me make a decision?
You can read detailed reviews on Capterra and bestlivechatsoftware.com.
Where do I find the Olark login page?
Go to the main website and click "Log in" in the top right corner, or sign in directly at olark.com/login.
Olark Reviews:
| Reviewer | Rating | Review |
| --- | --- | --- |
| Crystal I. | 5/5 | Olark is hands down the best chat software we have used based on functionality, ease of use, and price. We have used 2 other softwares and none compare to Olark. |
| Ifeoma O. | 4/5 | Olark is among the simplest helpdesk applications to try. It is intuitive and has a very short learning curve for new support staff I have introduced to Olark. Olark automatically closes open chat conversations if agents have not responded in over five minutes. I wouldn't know why this was introduced, however it does not do the sales team any good. |
| Jason B. | 5/5 | I have used a lot of different website chat software in my career and Olark is definitely the best one that I have used. It is relatively inexpensive and is easy to set up. It is also very easy to customize yourself without having someone from their team walk you through it. |
| Igor C. | 4/5 | Olark is a great first ever live chat software. It is super easy to set up and use. While it may lack features, everything critical is already there and working. So if you don't need any extra bells and whistles - Olark will work well for you. |
| Abiola A. | 5/5 | I have tried and administered a few helpdesk solutions over the years and I think Olark stands out for me at this time,it could be different in future though. |
| Steve L. | 5/5 | Olark has been our trusted customer chat software for years. Easy to install. Both desktop clients as well as web clients available. Can set up default response templates. Nice back end reporting. Various configurations are available for the customer user interface depending on your preference. |
| Adam B. | 3/5 | Good features, but poor reliability. We are currently in the process of switching away from it because we would be online, ready to chat, and customers would tell us that on their end it wasn't showing up. There were multiple planned and unplanned outages, and it cost us some good will with our customers. |
| James P. | 5/5 | I like that this was simple to install, plus it integrates with Google Analytics, which allows you to build data on where you chats are being initiated. I love the fact that it's unobtrusive on my website - some of the other chat services out there were too big and cluttered up my site. Olark doesn't. |
| Dillon G. | 5/5 | Olark is a great way to engage with prospective customer and current users of your product. Solving more complicated issues via a chat feature can be difficult, and recently we have had issues with our customer base being able to access our chat. |
| Sean L. | 5/5 | UX is easy to follow. Love that we can use extensions such as Upscope. Integrates right into our website and customers love it too. Definitely recommend this one to anyone looking for a great chat service for direct contact with your users. |