Free Customer Service Software
Learn about the best free customer service software for small businesses. Includes frequently asked questions.
Updated on April 18th, 2023
The SMB Guide is reader-supported. When you buy through links on our site, we may earn an affiliate commission. Learn more
Free customer service software, also known as help desk software or CRM software, generally includes basic features like email, social channels, and ticket support. Customer service software is used to respond to customer queries, and it helps manage the relationship between the customer and the business.
Read More:
Best Help Desk Software for Small Businesses - Find the best help desk software with our complete guide.
Best CRM Software - Learn more about the best CRM software for small businesses with our guide.
How to Calculate Customer Lifetime Value - Learn how to maintain strong customer relationships by measuring the value of a customer's relationship with your business.
New Customer Welcome Letter - Strengthen your company's customer relationships with our free template download.
Why We Chose Freshdesk:
Freshdesk offers good support and standard features, including ticketing, self-service, and a secure helpdesk. It also offers the option of converting calls to tickets.
Freshdesk offers a knowledge base and team collaboration for faster customer query resolutions. You can also create ticket trend reports with Freshdesk's free option.
Freshdesk has flexible plans for growing companies with affordable pricing. Their paid plan for small businesses is just $18.00 per agent per month.
Things to Consider When Evaluating Free Customer Service Software:
Evaluate the type of support and experience you want to offer your customers and choose a solution that best supports your business.
Test the experience of the customer service software so that you know what your customers' experiences will be like.
Read online reviews of the software provider to find the best solution.
Best Free Customer Service Software Solutions:
| Rank | Name | Offer | Review | Learn More |
| --- | --- | --- | --- | --- |
| 1. | | Free and paid options. | Offers good customer service and support but requires a lot of maintenance. | |
| 2. | | Free and paid options. | Simple to use with an intuitive interface, but the free plan lacks features like screen sharing and reboot and reconnect. | |
| 3. | | Free. | An easy to use software but it does not offer as many plugin compatibilities as its competitors. | |
| 4. | | Free. | Offers an array of features but the dashboard is not very interactive. | |
| 5. | | Free and paid options. | A reliable and feature-rich option but does not offer customer activity tracking or complaint tracking features. | |
FAQs:
What is customer service software?
Customer service software is a tool that is used to respond to customer queries and manage a customer/business relationship. Also known as help desk software and CRM software, it helps businesses store all information related to customer service, which can be used to create valuable business insights.
What features does free helpdesk software include?
Free online helpdesk software generally includes social channels, instant chat, app integration, organization roles, and ticket management. Some free versions even include reporting and a built-in knowledge base.
Should I consider paid customer service software?
Possibly. This depends on your business-customer relationship needs. Free customer service software typically includes basic functions like live chat and ticketing. But if your business is expanding, a paid version will allow you to customize and scale.
Can you recommend any free customer service software?
It's important to note that while free services are available, they usually don't have enough features to create a seamless customer service experience.
What is a free helpdesk ticketing system?
A helpdesk ticketing system collects and tracks all customer service requests in one location. It allows businesses to automate complaint resolution and manage support tickets from multiple channels. It is also known as an IT ticketing system or free ticketing software.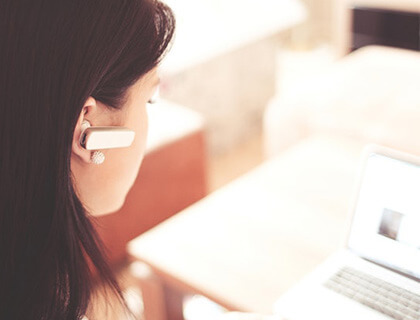 What are some of the best free customer service software for small businesses?
Does free customer service software come with a free support ticket system?
Yes, most customer support software includes a free online ticketing system.