CallRail Reviews, Ratings, Pricing, FAQs
Read about CallRail pricing, company details, customer reviews, and other important information.
Updated on December 11th, 2018
CallRail is a call tracking system that analyzes inbound calls to measure the performance of a business's marketing campaigns. It reveals which online and offline campaigns are driving call leads and conversions and provides analytics to help grow your business.
CallRail Pricing:
| Plan Name | Monthly Price |
| --- | --- |
| Starter | $30.00 /mo. |
| Pro | $120.00 /mo. |
| Elite | Quote only. |
CallRail Key Information Table:
| | |
| --- | --- |
| Co-Founders | Andy Powell, Kevin Mann |
| Founded | 2011 |
| Headquarters | Atlanta, GA |
| CEO | Andy Powell |
| Number of Employees | 100+ |
| Number of Customers | 90,000 |
| Phone | 1 (866) 331-6887 |
| Address | 100 Peachtree Street, NWSuite 2700 Atlanta, GA 30303 |
| Website | Callrail.com |
CallRail FAQs:
What is the price range for CallRail?
CallRail pricing ranges from $30.00 per month for the "Starter" plan to $120.00 for the "Pro" plan. The "Elite" plan for high-volume marketers is quote only. All plans offer a 14-day free trial.
What is CallRail API?
API stands for application programming interface. It enables you to integrate your custom software with CallRail so you can access and modify the data within your account.
What is call tracking software?
Call tracking software is a technology that tracks and measures incoming calls to your business. Each marketing campaign is assigned a unique phone number which the software uses to track and provide phone call analytics. It can tell you where the caller is from, measure leads and conversions, and determine which campaigns deliver the highest ROI. CallRail offers a host of features such as call scheduling and routing, toll-free numbers, IVR, keyword-level tracking, real-time call statistics, and several third-party integrations including Google Analytics and Salesforce.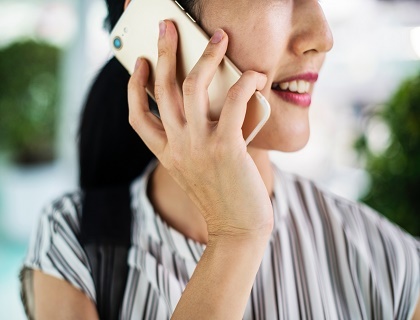 CallRail vs. Call Tracking Metrics
CallRail's minimum price is $30.00 per month while Call Tracking Metrics is priced at $19.00 per month but charges usage fees for local numbers and minutes, making them a more expensive option. CallRail's Starter plan includes 10 local numbers, 500 local minutes, and 100 text messages.
Does CallRail include PPC call tracking?
Yes, CallRail offers keyword call tracking which can be implemented on your website. When a customer visits your webpage through an online search, they are assigned a specific phone number. When they call, the call tracking system tells you which keyword(s) and pages they viewed while browsing. This data can be fed through Google Analytics and Google Adwords so you can refine your PPC strategy. Keyword tracking also allows you to differentiate between organic and paid PPC calls.
How do I get in touch with CallRail support?
You can reach CallRail customer service by going to their website and clicking on "Contact Support" at the bottom of the page. It will prompt you to sign in and submit a ticket or you can read a range of help articles. Alternately, you can call them on weekdays between 9am - 6pm ET on 1 (888) 219-2787.
Where do I find the CallRail login page?
You can sign in on their webpage or login directly at app.callrail.com.
CallRail Reviews:
| Reviewer | Rating | Review |
| --- | --- | --- |
| Mike M. | 5/5 | Ultra-powerful call tracking & management. |
| Spencer W. | 5/5 | We use this everyday, it's a requirement for most clients. |
| Uzair A. | 4/5 | We're always looking for something better but unable to find it. |
| Chris C. | 5/5 | Easy to use and great data gained from all types of marketing campaigns. |
| Krystal L. | 5/5 | Great call tracking software! |
| Kevin B. | 4/5 | Easy to set up call tracking for your website. |
| Daniel B. | 5/5 | Great customer service. |
| Stephanie N. | 5/5 | I can't imagine an easier, more efficient way to record and monitor your business calls. |
| Manny C. | 5/5 | A must have service for every AdWord campaign. |
| Kirsten F. | 5/5 | Excellent for tracking calls, call flows and ease of use. |