Best Digital Asset Management Software
A list of the top digital asset management software systems along with customer ratings and FAQs related to digital asset management.
Updated on March 29th, 2022
The SMB Guide is reader-supported. When you buy through links on our site, we may earn an affiliate commission. Learn more
Digital asset management is a field of asset management that is concerned with the cataloging, retrieval, and maintenance of digital files in a business environment. This is accomplished by using digital asset management software.
Read More:
Free Digital Asset Management - Find the best free software for cataloging, retrieving, and storing digital files.
Virtual Data Room - Learn more about the best virtual data rooms for secure document storing in 2020.
11 Best Document Management Software Solutions for 2020 - Discover the top software solutions for organizing, securing, and managing company documents.
Why We Chose Bynder:
Bynder is easy to use with a good user interface. It allows users to find and share files via cloud storage and make real-time edits and approvals.
Bynder offers access to the latest versions of your digital assets with secure permissions and copyrights. It also allows for reusing and repurposing of digital assets. Bynder can also be used to locate any issues that are harming your brand's growth and will suggest solutions.
Things to Consider When Evaluating Digital Asset Management Software:
Evaluate the digital assets your company has and look for software that supports all the file types you need.
Consider flexibility and scalability for a software solution that will grow with your company.
Most DAM software allows you to segregate your employees or teams into different permission groups that will dictate what they can do and see. This is a particularly useful feature for maintaining the security of your company.
Best Digital Asset Management Software:
| Rank | Name | Offer | Review | Learn More |
| --- | --- | --- | --- | --- |
| 1. | | $450.00 | Easy to use and customizable with strong customer support but takes time to implement. | |
| 2. | | $6,830.00 /yr. | Offers great integrations with search and filter capabilities but the pricing levels are high. | |
| 3. | | £390.00 /mo. | Is flexible and easy to use with a simple user interface but there is an initial learning curve and some features could use improvements. | |
| 4. | | Free | Offers a wide range of advanced features but it can be complicated to learn. | |
| 5. | | Quote only | Offers easy content sharing and great customer service but the upload process takes time. | |
| 6. | | $249.00 /mo. | Offers a simple installation process and useful features but is an expensive option. | |
| 7. | | Quote only | An intuitive design with useful features and a gentle learning curve but no mobile application. | |
| 8. | | Quote only | A highly customizable option that is easy to set up and use but takes time to upload bulk content. | |
| 9. | | $6,499.00 /yr. | Features easy navigation and a great user interface but lacks a drag and drop option. | |
| 10. | | Quote only. | Intuitive software with good customer support but is lacking in customization options. | |
| 11. | | $28,000.00 /yr. | Is easy to navigate with great organization and customization options but the workflow needs improvement. | |
| 12. | | $96.00 /user /yr. | Features helpful documents and continuous updates but users can randomly delete or move shared content. | |
| 13. | | Quote only | Is flexible with all the main features which can be overwhelming at first. Search function needs improvement. | |
| 14. | | $5.00 /user /mo. | A powerful product with rich functionality but it is not user-friendly or customizable and has a steep learning curve. | |
FAQs: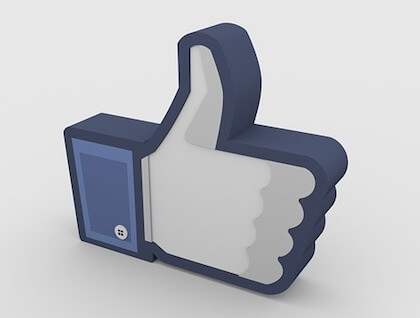 What is the best digital asset management software?
How does a digital asset management system work?
Digital asset management (DAM) is a cloud-based software that stores and manages digital media including images, videos, and documents.
What is the price range for digital asset management software?
Digital asset management software prices range from $0.00 to $28,000.00. Some companies charge a one time fee, while others bill customers for their digital asset management system on a monthly or annual basis.
What is meant by digital assets?
A digital asset is any text or media that is formatted into a binary source. Examples include images, multimedia, and textual content.
What features does a digital asset management system have?
Mobile access.
Workflow automation.
Enhanced file sharing.
Integration with content management software.
Multiple secured user accounts.
Do digital asset management systems require upgrades?
Most digital asset management solutions are upgraded periodically to improve performance and fix small bugs in the software. These updates can be downloaded for free unless you purchase a program with a yearly license and the license expires, in which case you need to pay for the license again.
What is the difference between media asset management and data asset management?
Media asset management usually refers to media items like images or videos. Data asset management has more to do with information that may be recorded in documents or spreadsheets.
Will our business have access to training or tutorials when we purchase a DAM system?
The best digital asset management tools provide comprehensive customer support and troubleshooting whenever you need it. For example, Third Light IMS, one of the highest rated cloud digital asset management solutions, offers how-to guides, email support, and telephone support.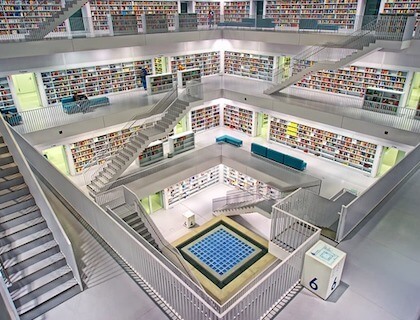 What are the benefits of digital asset management software?
The benefits of using digital asset management software include being able to store large collections or unusual file types, the ability to access assets in a variety of ways from multiple locations, and fast distribution over multiple marketing channels.
Is there any software specifically for the digital management of images?
Tools like MarkAccel, Media Valet and Canto all have image management functions for businesses with a large database of images among their digital assets.
What is the purpose of using digital asset management open source software?
Open source software can be modified by programmers, so you could use an open source DAMS to customize your entire digital asset management process and optimize it for your workflow.
What is Synology digital asset management?
Synology is a DAMS (digital asset management system) for file syncing, data backup, disaster recovery, and file sharing.