Daminion Reviews
View Daminion's digital asset management (DAM) software for your business. Includes info on Daminion, free trials, reviews, pricing, and FAQs.
Updated on May 12th, 2019
The SMB Guide is reader-supported. When you buy through links on our site, we may earn an affiliate commission. Learn more
Daminion, formerly PicaJet.com, is a provider of a digital asset management (DAM) software for businesses that need to organize and quickly search for documents, photos and other files. Daminion is designed for Windows, but can also be launched on Mac via special applications.
Daminion Pricing:
| Plan Name | Monthly Pricing |
| --- | --- |
| Basic | $0.00 |
| Up to 5 Users | $175.00 |
| More Than 5 Users | Contact Daminion for pricing. |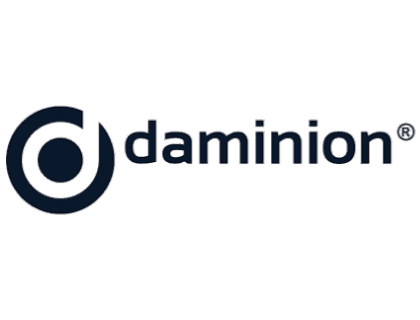 Daminion Review:
Pros: Wide range of advanced features. Flexible solution.
Cons: Complicated to start off with. Can't edit photos.
Bottomline: Daminion assists your business to catalogue and quickly search for content stored in a local network such as documents, photos and other files.
Daminion Key Information:
| | |
| --- | --- |
| Co-founders | |
| Founded | 1999 |
| Headquarters | Seattle, Washington |
| CEO | Murat Korkmazov |
| Number of Employees | 1–10 |
| Address | P.O. Box 34069, Suite 381, Seattle, WA 98124-1069 |
| Website | |
Daminion FAQs:
What is Daminion's price range?
Daminion's monthly cost is $175.00 for five or less users. If your business has more than five users, contact Daminion for pricing. Daminion's offers their Basic plan for free as well.
Is there a Daminion free trial?
Daminion offers their basic plan for free.
Where can I find the Daminion login?
Daminion does not provide login information on their website.
What are some Daminion alternatives?
Daminion News & Activity:
| Date | News or Activity |
| --- | --- |
| January 29, 2018 | |
| March 7, 2018 | |
Daminion Reviews:
| Source | Review |
| --- | --- |
| | I first tried the software you mention thinking it was a better alternative to Daminion. Fast Video Cataloger look great, the scene tagging feature is also very nice to have. It having a dark theme is great, although having other theme color would be more suitable. The software is still alive in 2015 so it great for all those who used it. However, the weakness lies in the fact that it interface is terrible to use, it slow to add thing, difficult to view information. The worst part of is the price tag of $130.00 USD. The differences between trial mode and full mode is rather quite hidden and not obvious to find. You get a seven-day trial with all (?) the options of the paid version, after the seven-day trial it goes into "reader" mode, where you can view but not edit or save your database (catalog). Upon realizing this all I have to recommend is, do not even bother to try this software unless you planning to buy me a license as well. After that failure I decided to try Daminion. Now this is a software I can stand behind. Their free and paid version differences is a major point that many can do without. The interface offers a variety of information that can easily be edited, viewed and filtered. I only tried adding video because that what brought my attention to this, but knowing that I can add photos and documents is a sign of greatness. Now that said, I have tried many years searching for a good and usable video cataloger software. It is truly difficult to find one that isn't trial mode, high-priced, or offers few features that make it difficult to justify in using.I think Daminion will hold this place for a long time to come. This kind of software does not seem to have very much popularity (considering this is the third comment). I recommend that you should try using it too. Or else, if you find a better alternative, please do share it because I and some others would love to know about it. You said you know about Daminion for years now, yet the first time I heard of it was when using search engine or "alternative to" website. If there any reason, this is the kind of articles and software I would support financially, should disposable income ever come my way. |
| | Daminion Server is pretty good. You generally want a multi-user DAM solution for your requirements. It's not difficult to use a single Lightroom catalog among multiple users, but it's not designed for it. Since you're not going to be working with pictures of people, you'll probably not miss features like facial recognition that Lightroom provides. |
| | This is a great program. I wholly vouch for it. I bought it November 2014 and have found it to be an excellent program to use for photo management. I've played around with a few other photo management programs, but ended up not using them. Daminion standalone, however, is packed with professional tools for grouping, finding and keeping your photos together successfully. It's the only one I need. |