Wiredrive Reviews
Learn about Wiredrive digital asset bank for small businesses. Includes info on Wiredrive, free trials, pricing, customer reviews, and FAQs.
Updated on February 21st, 2019
The SMB Guide is reader-supported. When you buy through links on our site, we may earn an affiliate commission. Learn more
Wiredrive is an online-based digital asset bank. With Wiredrive, users can easily monitor file activity, organize workflow, and share videos. The software is suitable for creative teams in agencies, brands, and entertainment companies.
Wiredrive Pricing:
Wiredrive has plans that start at $249.00 per month. In addition, other websites have revealed more pricing information, placing the plans between $249.00 and $799.00 per month. However, Wiredrive does not reveal full pricing on their website. For full pricing, interested users can go to wiredrive.com and request a quote.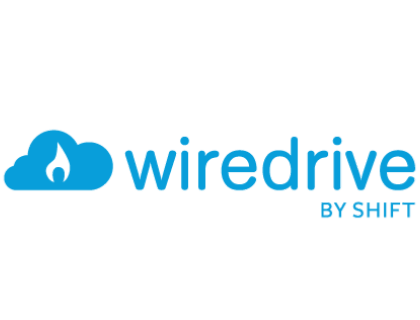 Wiredrive Review:
Pros: Easy to use with a simple installation process. Good, useful features.
Cons: Very costly option.
Bottomline: Solid option! Offers convenient features that help streamline processes. The UI is user-friendly. However, the software is expensive.
Wiredrive Key Information:
| | |
| --- | --- |
| Co-founders | |
| Founded | 1999 |
| Headquarters | Los Angeles, California |
| CEO | Taylor Tyng |
| Phone | 1 (310) 823-8238 |
| Address | 5340 Alla Rd, Site 109, Los Angeles, CA |
| Website | |
Wiredrive FAQs:
Is there a Wiredrive free trial?
Yes, Wiredrive offers a 7-day free trial. To access the free trial, go to wiredrive.com and click 'Try Free' in the top right corner of the homepage.
What are some Wiredrive alternatives?
Where can I find the Wiredrive login?
Go to wiredrive.com and click "Login" in the top right corner of the homepage.
Reviews of Wiredrive:
| Source | Review |
| --- | --- |
| | Our company had been using wiredrive since the very early days, then our company got bought out. We switched to Simian because of cost. We had nothing but problems with Simian for months. Example: we posted a cut SPOTNAME.mov. The agency looked at it and said "we need to add this new music, but keep the file named SPOTNAME.mov so our client doesn't get confused." No problem, just delete the old file with no music, add the new file with new music. For whatever reason, Simian would still play the old file even though it was deleted. It wasn't a browser caching problem either. This was just one problem we had. The agencies we worked with started complaining and actually said they wished we would switch back, so we did.Format support has been fine for us. H.264 and ProRes QT, MP4s, WMVs. The 30MB limit, I don't know what they are talking about. Everything we post is minimum 40MB+ and very often upwards of 100MB. I've uploaded files pushing 1 GB with no problems. We also use the library for building show reels. Yeah, we've had problems with it, but nothing that was major. The only reason our company switched was cost because it is pricey. |
| | Wiredrive will let you generate separate links and passwords for each. Also you can disable downloads, forwarding, etc. They won't let you set a max amount of views (not sure why you'd want this), but you can set an expiration date to kill the link.If you want more lockdown look into media silo. Netflix and large studios use it. |