Confluence Reviews, Pricing Info and FAQs
Discover more about Atlassian Confluence - a project management tool. Includes Confluence Software Reviews, Pricing, Key Information, and FAQs.
Updated on November 21st, 2019
The SMB Guide is reader-supported. When you buy through links on our site, we may earn an affiliate commission. Learn more
Pricing:
| Plan Name | Monthly Pricing |
| --- | --- |
| Free (up to 10 users) | $0.00 |
| Standard | $5.00 per user /mo. |
| Premium | $10.00 per user /mo. |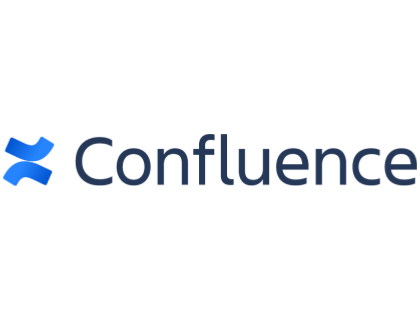 Review:
Pros: Versatile and easy-to-use with multiple features and integrations, such as document creation, collaborative editing, multimedia and more.
Cons: Page editor is very minimalistic.
Bottomline: Enables organizations to create, collaborate, and organize projects in the Cloud or on-premise.
Key Information:
| | |
| --- | --- |
| Co-Founders | |
| Founded | 2001 |
| Headquarters | San Francisco, CA |
| Number of Employees | 2,500 |
| Number of Customers | 125,000+ |
| Co-CEOs | |
| Address | 1098 Harrison St, San Francisco, CA 94103 |
| Phone Number | +1 415-701-1110 |
| Website | |
Reviews:
| Source | Review |
| --- | --- |
| | Pros: biggest and oldest player in the market. Have a ton of plug ins, add-ons and the like for pretty much any use case. Have a tried and tested tool. Integration with Jira and the atlassian ecosystem. Cons: latest releases have had a terrible UX output and causing outrage from most users. The pricing is very high once you scale. Most plugins will cost almost the same as confluence and are pretty necessary (example ScrollView). Eventually Confluence brings these add-ins to the Core. Hard to maintain. Hard to manage security. |
| | Confluence is very very good as a wiki. It's probably the best wiki software I've used, and I've been using wikis since the early 2000s starting with an early version of PHPWiki running on Red Hat 7.2. Confluence is not so good at being anything that isn't a wiki, sadly. Or, it's not good at those things without a lot of expensive plugins and extensive configuration. I will also say that in my experience using a mostly out-of-the-box Confluence Cloud instance, the export to PDF and HTML5 leave a lot to be desired. I don't think I'd be willing to hand off a PDF generated from our Confluence instance to a customer, for example. At my job where I'm the lone writer most everything starts in Confluence, and most everything customer facing ends up in MadCap Flare and then either goes to our online help pages or to a PDF. Flare does a fantastic job at this, and once you start pricing out the plugins that you need to get Confluence to do something it wasn't really designed to do you might find that Flare (or RoboHelp, or Help + Manual, etc.) is actually cheaper. I'm quickly taking on documentation debt. |
| | My company has build Linchpin, an intranet solution based on Atlassian Confluence which is the answer to exactly this question asked here. Let me give you some more info about it: The CMS part is for top down communication You are asking for a CMS probably because traditional intranets have been build with CMS systems for websites earlier. That is especially popular in big corporations. Those intranets 1.0 often resembled websites and were a classic 1-to-many approach in communications. Confluence in contrast is the opposite. You cannot have a change sit on the Dashboard for long. The system does not decipher between important news and a simple comment. We change that with a fully personalized news bundle. |
FAQs:
What is the price range for Confluence?
Confluence pricing ranges from $5.00 to $10.00 per user for teams larger than 10 members. There is also a free forever plan for up to 10 users.
What is Confluence?
Atlassian Confluence, or Confluence Wiki, is a type of content collaboration software that allows employees to work and manage projects online in an effort to maximize productivity. Confluence has an extensive set of features including templates, document management, page, and file versioning, and the ability to leave feedback on tasks.
Is there a Confluence app?
Yes, the Confluence application is able to sync between desktop and mobile phones enabling employees to work from anywhere. The app is compatible with iOS and Android.
Is there a Jira Confluence configuration?
Yes, Confluence software works seamlessly with Jira - a software development tool by Atlassian - to manage projects and communicate across teams more effectively.
Where do I download Confluence software?
On the Atlassian homepage, click "Try Free" or "Buy Now" in the top right corner. You'll be directed to a page where you can choose between trying out or purchasing the cloud or server option.
How do I get in touch with Confluence customer service?
On the homepage, click Support and choose an option from the drop-down menu. Options include technical support, help guides and a community help page where you can chat with other members and ask questions.
What are some Confluence alternatives?