Just Press Record Reviews
Learn about Just Press Record voice recognition software created for Apple users. Includes info on Just Press Record, free trials, pricing, and FAQs.
Updated on July 3rd, 2019
The SMB Guide is reader-supported. When you buy through links on our site, we may earn an affiliate commission. Learn more
Just Press Record is a voice recognition solution created by Open Planet Software for Apple users. With this easy-to-use software, users have access to one tap recording, transcription and iCloud syncing. The software can be used on Apple Watch, iOS, and Mac devices.
Pricing:
Just Press Record is available to download for $4.99. Interested users can purchase the application at the Apple Store.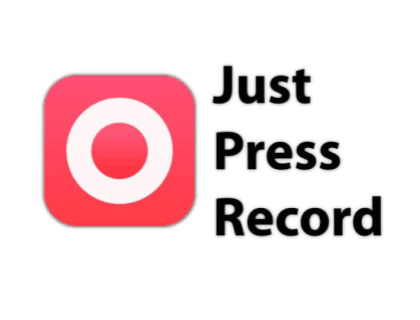 Review:
Pros: Simple, modern, and user-friendly.
Cons: Users say the organization tools need improvement.
Bottomline: Great tool, suitable for different processes and users. Offers a simple and easy to use UI-system.
Key Information:
| | |
| --- | --- |
| Founded | 2007 |
| Headquarters | Inverurie, United Kingdom |
| Number of Employees | 1 - 10 |
| CEO | |
| Parent Company | Open Planet Software |
| Address | Crichiebank Business Centre, Mill Rd, Inverurie AB51 5NQ, United Kingdom |
| Phone Number | +44 1467 621300 |
| Website | |
Reviews:
| Source | Review |
| --- | --- |
| | One reason I use it is I am going through some legal issues regarding custody. I have custody of my child and my child's mother has been up to some nonsense (thankfully she is in the wrong and everything is currently going in my favor). I use the app to record phone calls and personal interactions with both my child's mother and even my own attorney so that if they make a misstep, I have it documented to cover my own ass.I am also the union steward at my work place. I use the app for the same purposes described above.I use it weekly, sometimes daily.I feel that it was worth it because the app functions quickly and accurately with very clear recording, has a lot of control in the phone app in terms of organizations and archival/distribution of recordings, and when used on the watch doesn't have the obvious appearance of being in use or a ruffling sound from being hidden in a pocket.I also use it to record brainstorm ideas and extemporaneous trains of thought when they occasionally arrive and I don't want to lose the idea.The ability for iCloud sync is a must and a huge benefit for me. I also enjoy the transcription ability. It's a nice little side bonus.It also works amazingly well on the phone, but for some reason I still just prefer the standard voice memos app from Apple. |
| | For my job I frequently need to record meetings, interviews etc so I'm hoping to start recording using my smart watch instead of carrying around a separate dictaphone/audio recorder.Can you guys recommend any good audio recording apps for Apple Watch?My two primary requirementsCan reliably record for several hours at a timeCan reliably transfer (large) audio files to smart phone or computer (for further editing, note taking, etc)Side note, I previously tried using Just Press Record on Apple Watch Series 3 for this purpose, which worked GREAT except the app relied on Bluetooth to sync files to my iPhone so transferring files was super inconsistent and sometimes straight up wouldn't work :/ so if you guys know of any audio recording apps that use something other than Bluetooth for syncing/file transfer please let me know! |
| | I've been wanting an app like this. Thank you!! Edit: downloaded a few hours ago and I LOVE it. Great app. |
| | Great app, great complication. Here's the problem. It's slow to get to the result. Record 30 seconds of audio and it takes over a minute for it to complete uploading. Why is this slow? Is it transferring data from the watch to the phone, then to iCloud? Or is it slow because it's transferring the data to iCloud only? Would be nice to not always upload to iCloud and keep on iPhone, if that would help speed things up. Handy, though... recording audio is just a click away. I just don't like the constant uploading to iCloud. |
| | After making the mistake of continuing to use this app, I have now lost 5 recordings because it would refuse to transfer over to my iPhone. What the hell. Emailing them is pointless too. Everything they had me do didn't work and then they stopped responding to me. Uninstalling and reinstalling the app lost all the recordings.I've never had such an awful experience with an app in my entire 7 years of owning iOS devices. |
FAQs:
How do I use Just Press Record on Apple Watch?
Start recording by pressing the big red button.
Stop recording by pressing the red button again.
Pause the recording by swiping downward.
Access the 12 most recent recordings on your Apple Watch by swiping the record face to the left.
Your Apple Watch recordings should automatically transfer to your iPhone via Bluetooth.
Learn more about Just Press Record.
Is there a Just Press Record free trial?
No, Just Press Record does not offer a free trial.
Learn more about Just Press Record.