Best Dictation Software for 2019
Discover the best Dictation Software for 2019. Includes Speech Recognition Software pricing, average customer ratings, and FAQs.
Updated on November 12th, 2019
The SMB Guide is reader-supported. When you buy through links on our site, we may earn an affiliate commission. Learn more
Dictation software uses speech recognition technology to transform spoken words into written text, and can be used to control devices via speech. It is also known as speech recognition software or voice recognition software.
Read More:
Our Pick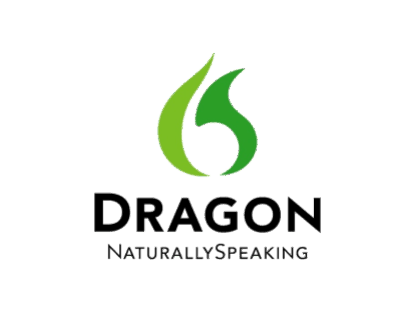 3x Faster than Typing
Buy Now
Dictate documents.
Search the web.
Send email.
Why We Chose Dragon NaturallySpeaking:
Dragon NaturallySpeaking boasts key features such as recognition of spoken commands, speech transcribed as written text, and text-to-speech tools. Dictated words appear both in a floating tooltip as the words are spoken, and when the speaker pauses.
Dragon NaturallySpeaking has a broad range of automatic features, an accent-support feature. It can also recognize differences in speech patterns and it enables you to optimize your business's productivity by creating text documents with speech.
Dragon NaturallySpeaking has three different price plans to meet different business needs, ranging from $150.00 to $500.00.
Things to Consider When Evaluating Dictation Software:
Ensure that the software has a compatible mobile app. Smartphones allow business people to make notes on the go. Add microphones or bluetooth headsets and you have a more flexible dictation experience.
Define your business needs. Dictation software offers different price plans, each with a different set of features. Determine what you want your dictation software to do to choose a suitable plan.
Ensure that the software is suitable for your industry. Certain industries have specific terminologies that are frequently used, and you would benefit from choosing a dictation software that is tailored to fit your industry.
Best Dictation Software:
| Our Rank | Software | Minimum Price | Review |
| --- | --- | --- | --- |
| 1. | | $150.00 for license. | Enables you to optimize your business's productivity by creating documents with speech. |
| 2. | | Free. | Superb intelligent personal assistant software. |
| 3. | | Free. | Helps you to record notes and documents for your business while you are on the go. |
| 4. | | Free. | Superb voice recognition platform to enable easy dictation processes. |
| 5. | | $4.99 for app. | Great tool, suitable for different processes and users. Offers a simple and easy to use UI-system. |
| 6. | | $20.00 a year. | Flexible tool that easily converts a range of audio recordings into text. |
| 7. | | $159.00 for license. | Valuable product. Reliable, fast, and simple to navigate. |
| 8. | | Free. | Clean, easy to use, and free software that converts audio into text in real-time. |
| 9. | | Free. | Simple and free add-in that instantly converts spoken words to written words. |
| 10. | | $49.00 | Good, affordable tool that can be accessed via mobile or desktop. |
FAQs:
What is the best app for voice dictation?
Can I dictate to Microsoft Word?
Yes. We recommend Dictate.ms. Created by Microsoft, the free application allows users to transform speech to written text instantly.
What is the best dictation software for Mac?
What is the best dictation software?
What is a dictation software?
Dictation Software, also referred to as voice recognition software, uses speech recognition capabilities to transcribe verbal speech into text.
Does Windows 10 have speech to text?
Yes, Windows 10 offers built in dictation software.
What are the benefits of dictation software?
Flexible.
Easily accessed.
Improves accuracy and productivity.
No typing required.
Reusable.
What is the price range for dictation software?
Basic dictation software can cost between $0.00 and $159.00. However, this price may increase, depending on the package and software you choose.
What can you do with dictation software?
Carry out voice commands.
Convert speech to written notes.
Improve productivity by streamlining processes.