Sniply Reviews
Learn about Sniply marketing software for businesses. Includes info on Sniply, free trials, pricing, customer reviews, and FAQs.
Updated on July 2nd, 2019
The SMB Guide is reader-supported. When you buy through links on our site, we may earn an affiliate commission. Learn more
Sniply is an easy-to-use social media marketing software created for individuals and businesses alike. With this software, users can share links, monitor engagements, track results, and drive traffic. In addition to this, the software also allows users to embed call-to-actions in every piece of online content they share.
Pricing:
| Plan Name | Monthly Pricing |
| --- | --- |
| Basic | $29.00 |
| Pro | $79.00 |
| Business | $149.00 |
| Agency | $299.00 |
Promo Codes:
| Code | Discount |
| --- | --- |
| DGU18kuenn | $200.00 offer at Sniply |
| HPKD93 | $100.00 offer at Sniply |
| WELCOME10 | 10% OFF at Sniply |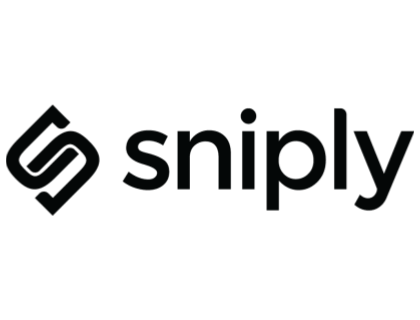 Review:
Pros: Easy to learn and use. Offers customizable CTA's to drive additional traffic.
Cons: Not compatible with all web pages.
Bottomline: Fantastic platform to efficiently manage social media marketing.
Key Information:
| | |
| --- | --- |
| Co-Founders | |
| Founded | 2010 |
| Headquarters | San Francisco, CA, United States |
| Number of Employees | 11 - 50 |
| Address | 200 Brannan St, San Francisco, CA, 94107, United States |
| Phone Number | +1 215-833-0643 |
| Website | |
Sniply:
| Source | Review |
| --- | --- |
| | Easy to use and set up. Customize at anytime. It hijacks tons of traffic by sharing content. Increase traffic to your blog. There are a few sites you can't use Sniply on but honestly that hasn't proven to be a problem. As you can see, I think the pros out weight the cons when looking to see if this is the right tool for you to use. |
| | If you're feeling underwhelmed by what on the surface looks like just another pop up box, well, think about the implications of this tool when you share a piece of viral content with a large Facebook audience. With a strong piece of content – particularly if you are quick to share it –the resharing potential is large...meaning you may end up with a lot of eyeballs looking at your mailing list sign up form (which, you've got to admit, looks damn pretty sitting on The Guardian website). Previously, they would have just seen the content: by using Sniply, you have turned it into a promotional opportunity for your band. |
| | Sniply is a great tool for branding and sharing content while allowing yourself to get some of the mojo from the share. |
| | This tool makes sharing things from other sites a cool thing to do. Usually when you share content from another site you can't link it back to you in any sort of way but not anymore! Snip.ly will allow you to link content back to you and generate leads in the process. |
| | Signed up for trial, have snipped about 10 links in the past week, with only 2 conversions out of ~50 clicks. I think it's good, at least better than just external links, I'm still playing around with various CTAs to find something that works best. |
| | I've been using it for the past two weeks, I love the idea. Conversion rates aren't particularly great, but I figure some testing will improve this.I don't know if I would pay for the premium account though. |
| | Just created my first @sniply to awesome results. Might just divert all my links to their services! |
FAQs:
How much does it cost to use Sniply?
Sniply plans range from $29.00 to $299.00 per month.
See Sniply's full pricing list.
Does Sniply integrate with Hootsuite and Buffer?
Yes. Sniply has both a Chrome Extension and a Firefox Extension which integrates seamlessly into Buffer and HootSuite.
Learn more about Sniply.
Does Sniply allow me to edit or delete my Snips after I create them?
Yes. You can edit or delete Snips through your Sniply Dashboard at any time.
See more details about Sniply.
Does Sniply support all websites?
No. Sniply does not support sites that handle sensitive data, such as banking sites and certain web apps.
Learn more about Sniply.
What is the difference between clicks and engagements?
Clicks refer to clicks on Sniply links while engagements refer to clicks on the links you embed into Sniply messages, such as a button.
See more details about Sniply.
Is there a Sniply free trial?
Yes, Sniply does offer a 14-day free trial that you can access here.
Get more information about Sniply.
What are some Sniply alternatives?