Shipstation Reviews, Ratings, Pricing Info and FAQs
Find out more about the Shipstation shipping platform with customer reviews, ratings, pricing, key company information and FAQs.
Updated on January 10th, 2019
Shipstation is an e-commerce order fulfillment platform for small businesses that sell products online. Shipstation can be used to integrate shipping accounts and set up shopping carts and payment gateways for your customers.
Shipstation Pricing:
| Plan Name | Monthly Price |
| --- | --- |
| Starter | $9.00 /mo. |
| Bronze | $29.00 /mo. |
| Silver | $49.00 /mo. |
| Gold | $69.00 /mo. |
| Platnium | $99.00 /mo. |
| Enterprise | $159.00 /mo. |
Shipstation Key Information Table:
| | |
| --- | --- |
| Founders | Jason Hodges, Byron Wier |
| Founded | 2011 |
| Headquarters | Austin, TX |
| CEO | Nathan Jones |
| Number of Employees | 51-100 |
| Phone Number | (512) 485-4282 |
| Address | 3800 N Lamar Bvld. #220, Austin, TX, 78756 |
| Website | www.shipstation.com |
Shipstation FAQs:
What is the price range for Shipstation?
Shipstation's monthly plans range from $9.00 for the "Starter" plan to $159.00 for the "Enterprise" plan.
What is the Shipstation API?
API stands for application programming interface. With the Shipstation API, you can customize your online store and integrate accounting software or payment gateways that your business is already using.
Can I use the Shipstation fulfillment software to process returns?
Yes. With Shipstation e-commerce shipping software you can process returns and even create return shipping labels for your customers.
Can I get to my Shipstation login from any computer?
To access your Shipstation account, all you need is an internet connection. You can access your www.shipstation.com login by going to the website and clicking "login" at the top of the page.
Are there any shipping software programs or shipping websites that are similar to Shipstation?
Stamps.com, ShippingEasy and Circle are all direct competitors of Shipstation. Each program offers an e-commerce shipping platform, although none of them have quite as many features and functions as Shipstation.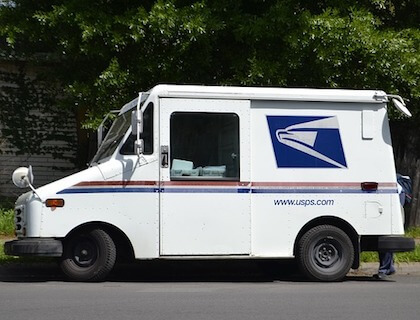 Shipworks vs. Shipstation
Shipstation's minimum price is only $9.00 per month while Shipworks' cheapest plan starts at $25.00 per month. However, Shipworks gives you 100 shipments per month with their basic plan, which is double what you get with Shipstation's Starter plan.
Is there a Shipstation Woocommerce integration?
Yes. You can integrate Shipsation into Woocommerce to streamline the shipping process. Customers can order items through your Woocommerce platform, and this can communicate directly with the Shipstation software to arrange shipments. This integration saves time by automating the whole process for you. There is also a Clickfunnels Shipstation integration to help you track sales and drive leads to your site.
How do I set up the Shipstation Quickbooks integration on my account?
Start by selecting Quickbooks from the list of integration partners on your Shipstation account. This will redirect you to a Quickbooks page where you will be asked to authenticate your account. From here, you will be guided through the rest of the process and you can customize the settings to optimize your accounting and shipping tools.
Shipstation Reviews:
| Reviewer | Rating | Review |
| --- | --- | --- |
| David A. | 5/5 | Shipstation is the best shipping software I've used. It's not perfect, but it saves me a lot of time! |
| Bryan C. | 3/5 | Great for handling high volume orders, but we have had label printing errors that slow down our operations. |
| Matthew J. | 4/5 | Excellent customer service. My only concern is that you have to top up your account instead of pay-as-you-go. |
| Ryan S. | 5/5 | Shipstation really streamlines shipping, but I'm surprised there is no PayPal integration. |
| Krzystof H. | 4/5 | This platform increased my shipping time and allowed for shipment with multiple carriers. |
| Mike M. | 4/5 | A very comprehensive program that can be difficult to use just because there are so many features. |
| Samantha P. | 5/5 | Once we learned how to use Shipstation, it quickly became our number one choice! |
| Robin S. | 2/5 | We ran into big problems with Shipstation because the software cannot handle multiple currencies. |
| Marcus D. | 5/5 | Very easy to use and the integration with Quickbooks is seamless. |
| Jennifer K. | 5/5 | There are so many ways to use Shipstation and I'm still learning all of the features, but it is so easy! |