Shipstation Reviews, Pricing Info and FAQs
Find out more about the Shipstation shipping platform with customer reviews, pricing, key company information and FAQs.
Updated on June 24th, 2019
The SMB Guide is reader-supported. When you buy through links on our site, we may earn an affiliate commission. Learn more
Shipstation is an e-commerce order fulfillment platform for small businesses that sell products online. Shipstation can be used to integrate shipping accounts and set up shopping carts and payment gateways for your customers.
Pricing:
| Plan Name | Monthly Price |
| --- | --- |
| Starter | $9.00 /mo. |
| Bronze | $29.00 /mo. |
| Silver | $49.00 /mo. |
| Gold | $69.00 /mo. |
| Platnium | $99.00 /mo. |
| Enterprise | $159.00 /mo. |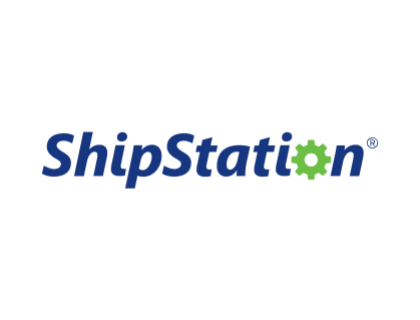 Review:
Pros: Advanced order management. Easy to import data from other sources.
Cons: Unlimited shipments are only available with the Enterprise plan.
Bottomline: A feature-rich, intuitive e-commerce solutions for businesses of all sizes.
Key Information:
| | |
| --- | --- |
| Founders | |
| Founded | 2011 |
| Headquarters | Austin, TX |
| Number of Employees | 201-500 |
| CEO | [Nathan Jones] (https://www.linkedin.com/in/nathan-jones-b998a/) |
| Address | 3800 N Lamar Bvld. #220, Austin, TX, 78756 |
| Phone Number | +1 512-485-4282 |
| Website | |
News & Activity:
Reviews:
| Source | Review |
| --- | --- |
| | I strongly recommend @ShipStation. If you have a e-commerce and need to ship your products, ShipStation will save you both money AND time. |
| | If you're looking for a really easy way to import and ship items, I also HIGHLY recommend ShipStation. It's saved years from my life, plus the discounts are pretty great (Works with all above mentioned Ecom Clients). |
| | We've not had an issuing using Easypost with eCom. We use Shipstation for our "Free Shipping" orders, but we didn't like the Beta integration of Shipstation - exported orders to shipstation, creating an extra step or three - whereas with Easypost we can print labels directly from the orders section of eCom. |
| | Switched to ShipStation. Easier implementation. Easier, automatic updates. Comparably priced. Has capability of rules &filters to automate part of the process. Owned by Stamps.com, so your Stamps.com account works. Also includes an ExpressOne account which gives slightly better rates than Stamps.com for Priority Mail. We use them interchangebly. Also prints Fedex, UPS, DHL labels & more. Email shipping confirmation sent by ShipStation servers & updates Zencart status. |
FAQs:
What is Shipstation?
Shipstation is web-based shipping platform for e-commerce retailers. Users can integrate shipping accounts and set up shopping carts and payment gateways for their online stores.
See our Shipstation summary review here.
How much is ShipStation a month?
Shipstation's monthly plans range from $9.00 for the "Starter" plan to $159.00 for the "Enterprise" plan.
See the full range of pricing options here.
Does ShipStation work with Shopify?
Yes, with Shopify integrations, you can do order syncing, apply discount codes, and get automated shipping updates, among other things.
Does ShipStation work in Canada?
Yes. Since ShipStation is a certified UPS Ready application for UPS Canada, Shipstation customers can do UPS Canada shipping directly in the app.
How do I set up ShipStation?
Connect your Store.
Connect a Postage Account.
Set Your Label Layout.
Enter a "Ship From" Location.
Does Stamps.com own ShipStation?
Yes, Stamps.com acquired Shipstation in 2014.
See the full company profile here.
What is the Shipstation API?
API stands for application programming interface. With the Shipstation API, you can customize your online store and integrate accounting software or payment gateways that your business is already using.
Can I use the Shipstation fulfillment software to process returns?
Yes. With Shipstation e-commerce shipping software you can process returns and even create return shipping labels for your customers.
Are there any shipping software programs or shipping websites that are similar to Shipstation?
Each program offers an e-commerce shipping platform, although none of them have quite as many features and functions as Shipstation.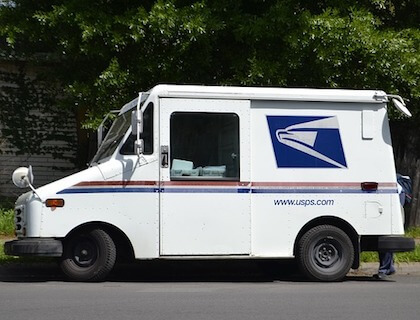 What is the difference between Shipworks and Shipstation?
Shipstation's minimum price is only $9.00 per month while Shipworks' cheapest plan starts at $25.00 per month. However, Shipworks gives you 100 shipments per month with their basic plan, which is double what you get with Shipstation's Starter plan.
See the full range of pricing options for Shipworks here.
Is there a Shipstation Woocommerce integration?
Yes. You can integrate Shipsation into WooCommerce to streamline the shipping process. Customers can order items through your Woocommerce platform, and this can communicate directly with the Shipstation software to arrange shipments. This integration saves time by automating the whole process for you. There is also a Clickfunnels Shipstation integration to help you track sales and drive leads to your site.
How do I set up the Shipstation Quickbooks integration on my account?
Start by selecting Quickbooks from the list of integration partners on your Shipstation account. This will redirect you to a Quickbooks page where you will be asked to authenticate your account. From here, you will be guided through the rest of the process and you can customize the settings to optimize your accounting and shipping tools.
Are there any Shipstation alternatives?