The Best Shipping Software for 2023
An up-to-date comparison of shipping software with recent customer reviews, pricing information, and answers to common questions.
Updated on January 30th, 2023
The SMB Guide is reader-supported. When you buy through links on our site, we may earn an affiliate commission. Learn more
Shipping software makes it easier and cheaper for eCommerce companies to manage order fulfillment. It allows you to manage orders from multiple stores and marketplaces in a single platform, make the most of shipping discounts with multiple carriers, and streamline your entire shipping process.
Read More:
Order Fulfillment Software - Discover more about order fulfillment software.
Free Order Fulfillment Software - Find out about free order fulfillment software solutions.
Our Pick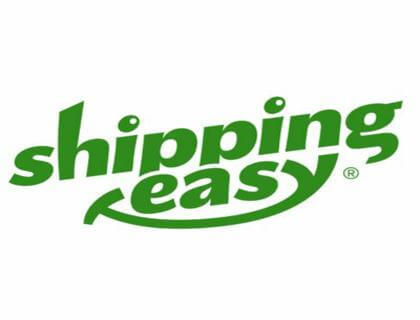 Shipping, customer marketing and inventory management.
Start a 30-day FREE Trial
Exclusive rate discounts.
Workflow automation.
Seamless integration.
Why We Chose ShippingEasy:
ShippingEasy is a powerful shipping software that is great for automating shipping processes. It offers a multitude of useful integrations and a great selection of features, including advanced reporting, inventory management, and interactive metrics.
ShippingEasy is incredibly easy to use and cost-effective. The software not only helps businesses simplify fulfillment processes but also helps businesses reduce costs by providing the lowest available USPS shipping rates.
Things to Consider When Evaluating Shipping Software:
If your business ships internationally, you will want to make sure that the software has features that will help you automate and simplify the process, such as a tax calculator, customs forms generator, and integrations with international carriers.
Evaluate tracking and customer service features. You and your customers will want to have complete tracking visibility.
Selecting a platform that allows you to ship with multiple carriers gives you the advantage of making price comparisons and selecting the best option.
Best Shipping Software:
| Rank | Name | Offer | Review | Learn More |
| --- | --- | --- | --- | --- |
| 1. | | Free and paid options. | Online shipping software that is very easy to use. Offers a host of useful features and great integrations. | |
| 2. | | From $3.00 /order. | Integrated order fulfillment software for streamlining and automating shipping processes. Affordable, intuitive, and easy to use. | |
| 3. | | Contact for quote. | Shipping software and mobile freight marketplace. Easy to use and has a great support team. | |
| 4. | | From $49.00 /mo. | Multichannel shipping and inventory management software. Offer comprehensive features. | |
| 5. | | Free and paid options. | Online postage service that makes it easy to manage and automate shipping processes. | |
| 6. | | Free and paid options. | Shipping and order management software. Quick and simple with great integration capabilities. | |
| 7. | | Free and paid options. | Affordable and user-friendly software with a host of useful features. Great customer service. | |
| 8. | | From $9.99 /mo. | Shipping and order fulfillment platform. Offers automated features and a wide range of useful integrations. | |
| 9. | | Contact for quote. | User-friendly mail room management software for streamlining postal mail processes. | |
| 10. | | Free and paid options. | Integrated shipping software Features include automatic label printing and real-time shipment metrics. | |
| 11. | | Contact for quote. | Comprehensive shipping and warehouse management solution. Great user interface. | |
| 12. | | From €49.00 /mo. | Allows users to efficiently manage shipping and streamline order fulfillment processes. Has good integration capabilities. | |
FAQs: