ShipWire Reviews
Learn about ShipWire order fulfillment software for small businesses. Includes info on ShipWire, free trials, pricing, customer reviews, and FAQs.
Updated on July 3rd, 2019
The SMB Guide is reader-supported. When you buy through links on our site, we may earn an affiliate commission. Learn more
ShipWire is a cloud-based order fulfillment software created to easily integrate with a wide range of eCommerce solutions. With ShipWire, brands and online retailers are able to effectively manage their order fulfillment operations.
Pricing:
ShipWire does not disclose pricing on their website. However, according to our research, Shipwire charges $29.95 per month to store five types of products in one pallet. If you are interested in a larger order, Shipwire has a volume-based plan on offer.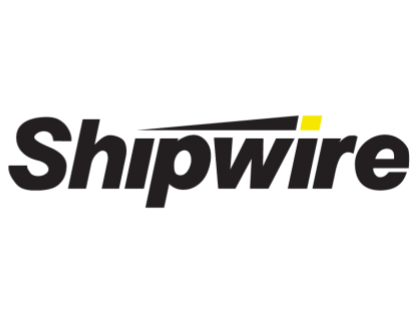 Review:
Pros: Scalable platform, inventory storage.
Cons: ShipWire customers report that order handling fees are higher than other providers.
Bottomline: Enables small businesses to fulfill orders quickly and easily online.
Key Information:
| | |
| --- | --- |
| Founder | |
| Founded | 2006 |
| Headquarters | Palo Alto, CA |
| CEO | |
| Parent Company | Ingram Micro |
| Address | 435 Indio Way, Sunnyvale, CA, 94085 |
| Phone | +1 650-561-4800 |
| Website | |
| | |
Reviews:
| Source | Reviews |
| --- | --- |
| | Amazon is the worst. We had a minor dispute and they locked up my inventory for 4 months. I have since switched to shipwire. They are great and can basically do any weird thing I ask. Like making skews for multi item batches, and lowering prices on customs form. I couldn't solve. No affiliation, just really like the company. And also, If it helps, I started using a fulfillment center when I was in the 1-3 sales a day range (3-4k month). Since then, I've grown my business to 10-15 orders a day. The scalability is nice. The storing of inventory is nice. The not going to the post office every day is nice. Allows me to focus more on the business. Hope that helps. |
| | ShipWire is pretty expensive and you don't have direct account managers who are responsive. Pretty sure they are a overpriced middleman. Look at ShipOffers.com, Push Innovations, Fulfillment.com and TheFulfillmentLab.com. Some of these guys provide pay as you go white label so you don't have to buy a huge amount of inventory (mostly diet, muscle, supplements and skincare) which is awesome for cash flow management, market/campaign testing, etc. |
| | I'm afraid to say that my response will be the same as other answer. Terrible, and extremely frustrating. When I started, I did read a lot of reviews about Shipwire, and a good number of them were not positive. However, the sales team was very enthusiastic about demonstrating the dashboard and making any contract issues easy, so I told myself to give it a try since I had a urgent timeline at that time and needed to get it done shortly. But after that, the whole experience, convenience, responses and cost-effectiveness dropped dramatically. Shipping and Handling is overpriced. One box of 2 lbs from West and East coast is close to $25, even higher than the product itself. I was horrified to see what they charged me. So after a year of hardly break-even, I decided to move out. However, the worse is coming. Just like other posts mentioned, they charged withdrawal ship-out cost PER pick. Fine, if that is what put in the agreement (though not mentioned clearly at all). Then I decided to do a special project/working order to lower the overall cost. I reached out in early December and told them I wanted to ship out all my inventories but they responded that they didn't have capacity since it was holiday season and I would have to wait till a few months later. OK, I called them at early February and they instructed me how to create working order. Honestly, it was not a very clear process with their dashboard and it took me another month to get the order even created in the system, partly because of their late response. I submitted instructions with photos, and specifically highlighted (BOLD in Black) that I wanted the packaging to be removed and only products themselves shipped. Since I only had 200-ish products, and I did a packing test myself, I expected it to be done in 1 or 2 hours. However, I received a quote of 7 hour work, which means they can only open 1.5 box and throw it every MINUTE. I lost confidence in what kind of capacity a warehouse should have for a 3PL like Shipwire. Then, due to urgency, I decided to go forward and paid the quote. As you may know, Shipwire never ceases to surprise me of their bad performance. When I found out that they put my products into 33 boxes ( while my products are relative small and should fit into at most two big boxes) and charged me $35 per box shipping, I knew that something was wrong. So I did a test order and found that what I expected, 7 products in one box after what they did, turned out to be the SAME OLD packaging with ONE product, that is, exactly one sku. I was furious and doubt if they ever performed my order ( while overcharging me). But guess what, when I emailed the specialist who handles my order and sent him with clear, photoed evidence of the mistake, I was never able to connect him on phone again and all I have is a email sent at the end of their office hour, saying it was a mistake ( and that's it), due to miscommunication from the instruction ( guess they never read my instruction), and warehouse can re-work but will charge me for extra labor. Why should I pay for other people's mistake in a service-oriented company? In addition, every mistake and contradictory messages I pointed out out from their responses, I never received a direct answer or yes or not. All in the email is charge, pay, charge. Maybe I have take so many unnecessary steps back, but now I surrender to this bad service and irresponsible company. I just want to get my stuff out and never ever do business with them again. Same advice to everyone who is reading this post. In nutshell,1- Overpriced service. Expensive enough to make you bankrupt. And they will never tell you at the beginning and only keep charging all the way, and you end up with a big payment. 2 - Bad communication. You will lose the hope to talk to someone who never responds to what you really mean or need. It's like you can never wake up someone who pretends to be asleep. 3 - Mistakes, mistakes and mistakes. From my experience, I doubt if they only cares about getting inventories in, locking you down, and then never doing anything. All the frustrations you have with their service will be put into one simple word 'mistake' which nobody claims to be responsible for. |
| | As mentioned before, Shipwire has a decent backend interface, but they don't own and operate their own warehouses, therefore our experience is the same as the other answers here: Terrible. First of all, you essentially have no communication to the warehouses as they are 3rd party. If you need any help with shipment related things, good luck. It's non-existent. Second, customer service turnaround is abysmal, good luck getting an email back within the same day. I usually get a basic response back in 2-3 days, which doesn't solve the issue at all. Great, more back and forth for a week or two before we make any progress. Third, shipping rates and picking rates are completely overpriced. I recently just compared their rates with Webgistix and I'm saving at least $2 per order with cheaper pick/pack and shipping rates. That's a HUGE difference when you're shipping in volume.Fourth, if we want to get our inventory out of the warehouse and switch providers, guess what? They want us to pay per pick. Seriously? This is like a bad contract with a terrible cellphone carrier. Nickle and diming you for everything. |
| | My experience to work with shipwire is frustrating like the others. First of all, the order handling fee is much higher than other company. they charge high additional pick fee from the second item and we can only get discount based on a very large volume. For a starup who sells products with relatively lower price, I WILL NOT RECOMMEND SHIPWIRE. Second, Shipwire require a minimum monthly account billing of $500, otherwise, surcharge will be applied. that's ridiculous! Shouldn't they just charge what we use? Third, poor customer services, you will never find the right people to answer your questions. I am fed up with Shipwire. and now I am working with ChinaDivision, a China-based order fulfillment company. They offer one month free warehousing, and a more reasonable pick and pack fee, which is calculated based on per order, not per item. NO minimums. (As I said, I only want to pay for what I use!) By the way, customer support is timely and helpful. If your goods are imported from China, ChinaDivision will be an alternative to Shipwire. Have a try, good luck! |
FAQs:
What is ShipWire?
ShipWire is a cloud-based order fulfillment software that integrates with a wide range of eCommerce solutions, enabling brands and online retailers to manage their order fulfillment operations.
Read more about ShipWire.
How much does ShipWire cost?
ShipWire does not disclose pricing on their website. However, according to our research, Shipwire charges $29.95 per month to store five types of products in one pallet. If you are interested in a larger order, Shipwire has a volume-based plan on offer.
Read more about ShipWire.
Is there a ShipWire free trial?
No, ShipWire does not offer a free trial.
Read more about ShipWire.
What are some ShipWire alternatives?