Best Password Manager Software for 2023
Learn about the best password management software with ratings, pricing information and frequently asked questions.
Updated on June 25th, 2023
The SMB Guide is reader-supported. When you buy through links on our site, we may earn an affiliate commission. Learn more
A password manager is a program that stores all of your username and password information to computer systems, online accounts, and more. The purpose of having a password manager is to keep a secure record of all of your password information.
Also Read:
Free Payroll Manager Software - Learn more about the best free payroll management software.
Cyber Security Software - Discover the best cuber security software for your business.
Why We Chose KeePass:
KeePass is a free open-source password manager with a powerful set of features, including easy database transfer, import capabilities for multiple files, multi-language support, multiple user keys, and entry attachments.
KeePass offers strong security features, supporting both the Advanced Encryption Standard (AES, Rijndael) and the Twofish algorithm. With KeePass, users can keep their business's passwords securely on your laptop, desktop, and mobile device.
Be sure to check out our full list of free password manager software for more companies you should consider.
Best Password Manager Software:
| Rank | Name | Offer | Review | Learn More |
| --- | --- | --- | --- | --- |
| 1. | | Free. | Strong, feature-rich, and free product that helps keep your business's passwords secure. | |
| 2. | | Free. | Neustar is a good, customizable option best for startups and small businesses. | |
| 3. | | $2.99 /yr. | Powerful, broad functionality, and great form filling. | |
| 4. | | Free. | Good option with an intuitive interface, which helps secure and simplify all business's online information. | |
| 5. | | $39.95 /yr. | Excellent Master Password feature for added security and strong password folder classification. | |
| 6. | | Free. | Offers your business protection from cyber criminals and keeps all information safe, including online information and payments. | |
| 7. | | $0.85 /mo. | User-friendly with good encryption. The software is also suitable for multiple devices. | |
| 8. | | Free. | Rich functionality with access available from anywhere. | |
| 9. | | $48.00 /yr. | Easy to use and packed with comprehensive features. Suitable for offline use as well. | |
| 10. | | Free. | Allows users to create secure passwords and store addresses and payment information. | |
| 11. | | Free. | Simple to navigate, secure, and is able to sync across multiple devices. | |
| 12. | | Free. | The software is secure and simple, allowing users to share information with one another in a safe location. | |
| 13. | | Free. | With TrueKey, users can effotlessly enhances the safety and security of their business's online activities. | |
FAQs:
What is the best password manager?
Are password managers safe?
Password managers are critical to online safety as they prevent the biggest mistake online users make: reusing passwords. If hackers get access to one site, they can access multiple sites if you reuse the same password. Although there are some flaws to password managers, it is advisable to use them.
Do password managers get hacked?
Yes, but they are also the safest way to manage your accounts so that you do not reuse your passwords which maximizes the risk to your data. While the security benefits of password managers do outweigh the risks, the key is in choosing the right password manager.
What is the best password manager for iPhone?
It really depends on your personal preference, but 1Password does have a password manager app that is very popular among iPhone users.
How do I download the Chrome password manager?
The Google password manager can be used in your Chrome web browser to store login information to sites that you visit frequently. To access the password manager, log into your Google account and go to Settings > Passwords.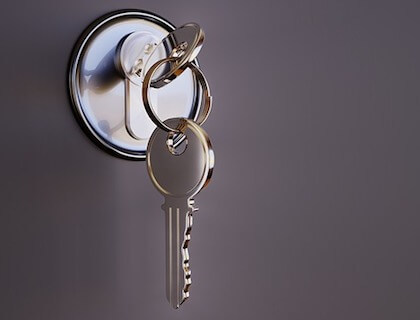 What are the best free password manager programs?
Is there an Apple password manager?
There is a password manager for Mac computers called Keychain. With Keychain as your Mac password manager, you can securely store passwords in a vault and access them from any of your Apple devices as long as you are signed in with the same Apple ID.
Can I download a password manager for the Safari web browser?
Safari actually has a built-in password manager that works as part of the Apple Keychain. You can go to preferences > passwords in your browser to access the Safari password manager.
I use Firefox for web browsing. Is there a password management extension that I can install?
There is a Firefox password manager that you can use to save usernames and passwords that you use when visiting sites via Firefox. You can either use the built-in extension, or you can download Lockbox for Firefox, a more advanced password app with an even greater level of encryption.
What is Kaspersky password manager?
Kaspersky password management software is one of the most secure password manager solutions. Kaspersky has on-premise and cloud solutions that you can install to protect your computer from viruses and store your internet passwords.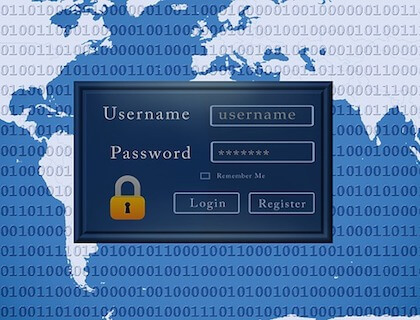 What is the difference between Dashlane and Lastpass?
LastPass is cheaper than Dashlane. However, according to several password manager reviews, Lastpass has very limited customer support and does not allow for universal password changes, making it more difficult to use than Dashlane.