RoboForm Reviews, Pricing, and FAQs
Learn about RoboForm's secure password manager service for businesses. Includes info on RoboForm, free trials, pricing, customer reviews, and FAQs.
Updated on July 11th, 2019
The SMB Guide is reader-supported. When you buy through links on our site, we may earn an affiliate commission. Learn more
RoboForm is a multi-platform secure password manager for businesses. RoboForm's solutions include centralized management, account data backup, and role-based permissions. Businesses can use RoboForm to securely manage multi-platform applications.
Pricing:
| Plan Name | Monthly Pricing |
| --- | --- |
| Free | $0.00 |
| Everywhere | $1.99 |
| Business | $3.35 |
| Family | $3.98 |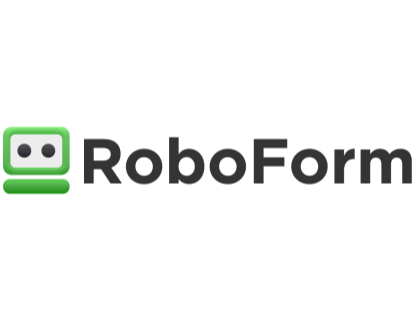 Review:
Pros: Fantastic Master Password feature for added security and great password folder classification.
Cons: The web form entry save function could be improved.
Bottomline: Awesome platform to securely store multiple passwords.
Key Information:
| | |
| --- | --- |
| Founded | 1995 |
| Headquarters | Fairfax, VA |
| Parent Company | Siber Systems |
| CEO | |
| Address | 3701 Pender Drive, Suite 400, Fairfax, Virginia 22030, United States |
| Phone | +1 703-890-0676 |
| Website | |
| Number of Employees | 51-200 |
Reviews:
| | I used to use RoboForm. It had some glitches so I decided to switch to LastPass. And that's when I discovered RoboForm had made it difficult to export your information. If memory serves, it only exported part of the URL, which makes the data less than useful. I've migrated. And I'm not going back. When a company holds your data hostage to keep you from leaving them, you're better off never, ever going there. |
| --- | --- |
| | People who understand technology will always treasure this application. Great product, never selling out to the big guys, my only truly trusted application. Been a user for more than 15 years as well. Do one thing, and do it really, really well. Outstanding software development. Happy to pay for the service. |
| | Best program in class by far. Been using it for 20+ years and would never contemplate switching. |
FAQs:
Is RoboForm safe to use?
RoboForm uses AES-256 bit encryption with PBKDF2 SHA256, 4096 iterations and requires you to create a Master Password of at least 8 characters with 4 of those being non-numerical.
Learn more about RoboForm.
Is RoboForm really free?
Yes, RoboForm has a Free plan, as well as 3 paid plans.
Can RoboForm be hacked?
With RoboForm, your data is encrypted and can only be decrypted with your Master Password. So, if RoboForm were hacked, your data would be useless to the hacker unless he or she had your Master Password.
For more information on RoboForm, read our detailed guide.
Does RoboForm work with Chrome?
Yes, you can add RoboForm extensions to Chrome, Firefox, Internet Explorer, Opera, Microsoft Edge, and other browsers.
Where are my RoboForm passwords stored?
RoboForm stores your data on your computer in your C drive under RoboForm profiles.
How do I stop RoboForm from updating?
You can disable the auto-update feature by unselecting Notify About New Versions under the Help - About tab. However, if you are using the free version of RoboForm, you cannot disable the periodic upgrade notifications.
How do I view my RoboForm passwords?
Click Start, then Search from your taskbar.
Click the Tools tab, then Folder Options.
Click the View tab, then Show Hidden Files and Folders, then OK.
Type in *.RFP into the All or Part of a File Name box.
Click the Look In box and click Local Hard Drives.
Click the Search button.
What is RoboForm Everywhere?
RoboForm Everywhere allows you to sync your data across all your devices, access secured shared folders, and grants you premium 24/7 support, among other features.
How do I transfer RoboForm to a new computer?
Open the RoboForm menu, click Options, and then User Data.
Click Backup, select a portable device, and click OK. RoboForm will delete all data in the target folder before backing up the selected files.
Insert the portable device to the new computer.
Open the RoboForm menu, click Options, User Data, then Restore.
Select the portable device, navigate to the folder with the backed up files, then click OK.
What is RoboForm's price range?
RoboForm offers a free plan and 3 paid plans that range from $1.99 to $3.98 per month.
Is there a RoboForm free trial?
A free 14-day trial is available here. You will need to furnish some personal and business details. No credit card is required.
What are some RoboForm alternatives?