Free Password Manager Software
Learn more about the best free password manager software with frequently asked questions and free trial options.
Updated on July 8th, 2020
The SMB Guide is reader-supported. When you buy through links on our site, we may earn an affiliate commission. Learn more
A password manager - also known as a password keeper or password vault - is a program that securely stores all of your personal and password information on a computer or online account. Free password managers are easy to use and include features such as encrypted passwords, autofill, and multi-factor authentication.
Read More:
Best Password Manager Software for 2019 - Learn more about paid Password Manager Software options.
Why We Chose Blur:
Blur is a highly recommended password manager that offers a wide range of useful features. It provides payment protection, spam blocking, web browsing that is invisible to advertisers, and privacy from cyber criminals, among many others.
Blur is lauded for its advanced data security features. When the company experienced a security breach in January 2019, it said that no sensitive information like credit card details, emails, or passwords had been leaked.
Additionally, Blur is able import passwords from other password managers, including Dashlane, AgileBits, and 1Password.
Things to Consider When Evaluating Free Password Manager Software:
Ensure that the password manager has third-party protection.
Ensure that the manager offers end-to-end encryption, so that only you can see it, and not your service provider.
As with any free software, you need to determine your unique business needs and find out whether the free version of the software caters to all those needs. If not, you might have to upgrade to a paid account.
16 Best Free Password Managers for 2019:
| Rank | Name | Offer | Review | Learn More |
| --- | --- | --- | --- | --- |
| 1. | | Free | A highly recommended password manager with a host of advanced security features, including privacy from advertisers. | |
| 2. | | Free | A secure password manager that also acts as a digital wallet, although the free plan does not support multi-device syncing. | |
| 3. | | Free | An excellent open-source option. Offers advanced security features but comes with a steep learning curve. | |
| 4. | | Free | An excellent password manager that syncs across different platforms, including Windows, Mac, and mobile software. | |
| 5. | | Free | A secure password manager that is easy to use with a great support team. | |
| 6. | | Free | Offers military-grade encryption and is very user-friendly. | |
| 7. | | Free | An excellent option that offers bio-metric security in addition to traditional login options. Steep learning curve. | |
| 8. | | Free | Offers excellent security features including an automatic password generator. | |
| 9. | | Free | A great password manager with consistent customer support and plenty of customization options. | |
| 10. | | Free | Offers a wide range of security features including two-factor authentication and anti-theft solutions. | |
| 11. | | Free | An excellent password manager that offers both cloud and self-hosting options. | |
| 12. | | Free | A good password manager that offers strong encryption and bio-metric options. | |
| 13. | | Free | A comprehensive password manager that offers plenty of customization options. | |
| 14. | | 30-day free trial | Creates strong passwords and facilitates the storage of software licenses. Offers automated form filling. | |
FAQs:
Is there a free password manager?
Which password manager is easiest to use?
What is the best free password manager?
Why do I need a password manager?
Having a password manager, especially if you own a business, is important in order to protect your personal details and sensitive information that may be valuable to hackers. You don't ever want your data to be stolen so a password manager will prevent this from happening and ensure that your information remains protected at all times.
Should I consider a paid password manager for business use?
While a free password manager provides basic security through encryption, your business may require more advanced security such as device syncing and back-up, and the ability to mask your credit cards when you make online purchases. If this sounds worthwhile, check out our article on the best paid password managers.
Is it safe to use a free cloud-based password security manager?
Cloud-based password managers use security protocols that encrypt your passwords so that only you can retrieve your information. Password managers are for the most part impenetrable, but there have been a few cases where password vaults have been hacked and sensitive customer data leaked.
However, using a free password manager is still better than keeping your login details in a notebook that could get lost or stolen. As an extra security measure, many password managers have added two-step verification and security alerts to ensure that your data remains safe.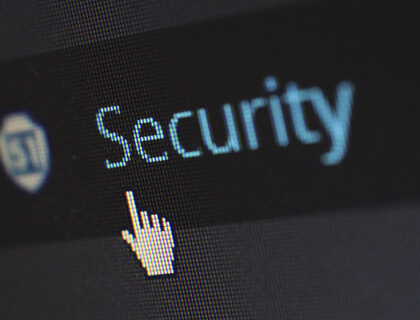 What are the Best Software for Small Business?
Is there a free password manager for Mac?
What is the best free password manager for iPhone?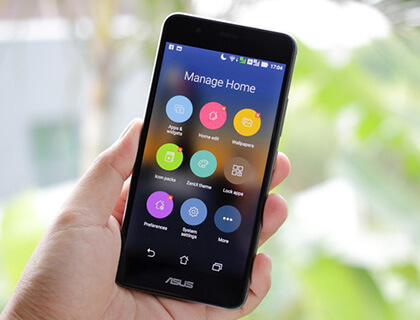 What are the Best Free Password Manager Apps?