KeePass Password Safe Reviews
View KeePass Password Safe's password management software for your business. Includes info on KeePass Password Safe, free trials, reviews, pricing, and FAQs.
Updated on July 4th, 2019
The SMB Guide is reader-supported. When you buy through links on our site, we may earn an affiliate commission. Learn more
KeePass Password Safe is free and open-source password management software for Windows, with ports of the password manager available for Linux, Mac OS X, Android, iOS and other systems. KeePass Password Safe's databases are encrypted using highly secure encryption algorithms AES and Twofish.
Pricing:
KeePass Password Safe is a free open-source password manager.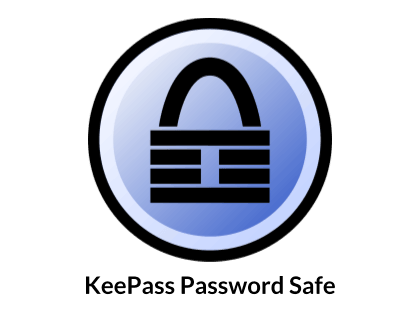 Review:
Pros: Powerful, feature-rich, free product. Runs on most modern desktops and mobile platforms.
Cons: Difficult to set up and learn.
Bottomline: KeePass keeps your business's passwords securely on your laptop, desktop or mobile device.
Key Information:
| | |
| --- | --- |
| Founder | Dominik Reichl |
| Founded | 2003 |
| Headquarters | Metzingen, Reutlingen |
| Address | Haydnstraße 12, 72555, Metzingen, Germany |
| Phone | +49 173 4621639 |
| Website | |
News & Activity:
| Date | News or Activity |
| --- | --- |
| January 9, 2019 | |
| January 2, 2019 | |
| September 10, 2018 | |
| September 3, 2018 | |
| May 6, 2018 | |
Reviews:
| Source | Review |
| --- | --- |
| | Long time KeePass user. It has a section where you can enter text like security question, etc. for each entry. Easy to set up and use. |
| | I've used KeePass for a long while now, but have kept a couple concurrent pass apps running just to see which one I liked best. 1password is good, and I used that exclusively until they started the subscription bs. My Mac standalone app still works, but I uninstalled and went to KeePass once they did that. Keepass just works. I sync the DB to my fastmail storage and I've never had any problem with it. Did LastPass for a little while, but I want to have control of my passwords, so it was a no go. Bitwarden, I just setup this on a VM and I am using it concurrently with KeePass. I really like it so far. I don't know if I'll move over to that from KeePass, but I definitely like the interface more. Enpass seemed ok—I used it for a couple weeks. It didn't really stand out but I didn't have any bad experiences with it. Just didn't do anything better than KeePass. I feel like I'm constantly looking for a better password manager, but I always keep just going back to KeePass. Maybe Bitwarden will be my new #1—I just installed so we'll see. |
| | I use KeePass across desktop and phone (Keepass2Android). Since it's application-independent it can work for all my passwords, not just those on websites. I sync my password database through Google Drive, and I've never had any issues with it. |
| | I will never get tired of watching KeePass auto-type my login for me. There is no reason to not use a password manager, and have a very strong and individual password for every login. |
| | I don't remember whether I had already recommended this here, but the most powerful and accessible password manager for Windows (there are versions for other platforms also) is KeePass. |
FAQs:
How secure is KeePass?
KeePass encrypts all your data - your passwords, user names, URLs, notes, etc. KeePass also uses well-known, secure algorithms such as AES encryption to secure your data.
Is KeePass Touch safe?
KeePass Touch is compatible with any KeePass Application and provides secure password storage and management.
For more information on KeePass, read our detailed guide.
Is KeePass free?
Yes, KeePass Password Safe is a free open-source password manager.
Can I use KeePass on multiple computers?
Yes. KeePassXC can be used for desktop operating systems while other inter-operable versions on KeePass can be used for mobile devices. You can then sync your KeePass data across your devices.
Is it safe to store KeePass on Dropbox?
It is possible to store your KeePass database in a private Dropbox folder, but there are risks involved in this. You should enable the optional two-step verification when storing KeePass on Dropbox.
How does KeePass store passwords?
KeePass creates a password database for you and prompts you to create a master password that will encrypt this database.
Is KeePass cloud-based?
No, KeePass is an open-source password manager.
What is a key file in KeePass?
A key file is part of the composite key that your database is encrypted with. A hacker would then need both your master key and a copy of your key file in order to gain access to your KeePass database.
How do I sync KeePass?
You can manually synchronize your files by going to File, then Synchronize, and click on "Synchronize with File" or "Synchronize with URL".
Where are KeePass files stored?
You specify the location for your KeePass database when you set it up on your desktop or mobile device.
How do I export my KeePass database?
Run the standard version of KeePass where your existing database is.
Click File then Export.
Choose an export format.
Input the file where you want to export KeePass to.
Click OK.
How do I transfer my KeePass to a new computer?
Install the latest version of KeePass to your new computer.
Copy or restore your KeePass database file to a folder in your Documents directory.
If you have a key file, ensure it is available.
On your new computer, select File, then Open from the KeePass menu to start it without a database.
Browse to your previously selected and saved database and select it, then enter your master key.
Your database will open on your new computer.
How do I recover my KeePass database?
You might be attempting to open the wrong database. Select File, then Open Recent to find your last database. You can also select File, then Open, then Open File and browse to your database file location and select it.
How can I change my password in KeePass?
To change your master password for KeePass:
Backup your database (in case of errors) then open it.
Select File, then Change Master Key.
Enter your new password.
Select File, Save As, then Save to File to save the active database with a new name.
The new database will use your new master password, while the old database uses the old password.
How do I install KeePass plugins?
Download the plugin and unzip the file into a new folder.
In KeePass, click Tools, then Plugins, and Open Folder which will open a folder called Plugins.
Restart KeePass to load the new plugin.
What browsers does KeePass support?
KeePass supports Firefox, Internet Explorer, Google Chrome, and Safari.
Does KeePass work on Mac?
Yes, you can run KeePass on Mac.
What are some KeePass Password Safe alternatives?