How to Create Shipping Labels
Find out how you can create shipping labels with different online tools and services. Includes info about major carriers, shipping software, and label makers.
Updated on September 27th, 2021
The SMB Guide is reader-supported. When you buy through links on our site, we may earn an affiliate commission. Learn more
Shipping labels are affixed to packages and contain all the key information required by shipping carriers and couriers to deliver them to their correct destination. Labels are created by the carrier, through shipping software and similar services, or by using a label software or handwriting the label.
How to Create Shipping Labels:
There are essentially three ways to go about creating shipping labels. You can either use the tools shipping carriers provide, use a shipping software service, or create a customized shipping label by using label software or creating a handwritten label.
If you want to go directly through your preferred shipping carrier, you can either go to a physical branch, for example a USPS post office, or use a carrier's online or internet shipping option. The biggest drawback of using a shipping carrier's online tools is that is can be very time-consuming, as you will have to visit the specific site and manually enter information for every order.
FedEx.
FedEx offers a variety of services for shipping envelopes and packages within the U.S or internationally and shipping freight within the U.S. or internationally. FedEx's rate calculator lets you compare the cost and timelines of the different services and evaluate which option best suits your needs.
When creating a shipment through the FedEx website, users can also create shipping labels using the FedEx Ship Manager tools. With these, users can create labels for FedEx Express®, FedEx Express® Freight, FedEx Ground®, FedEx Freight®, FedEx Home Delivery®, and FedEx SmartPost® shipments, verify addresses, enable shipment notifications for the sender and recipient, and create return labels and tags.
After you have created a shipment and a shipping label using FedEx Ship Manager, you should print the label immediately. You can only reprint a shipping label from your ship history within 12 hours after the shipment has been processed. FedEx allows you to process shipments and create labels up to 10 days in advance for express shipments and up to 5 days in advance for express freight shipments.
UPS.
If you want to create a shipping label using the UPS website, you will first have to register with MyUPS and then proceed to create a shipment. The mailing address you enter to create your account is automatically used as the return address for your shipments. Before creating a shipment, you can compare costs for different services, such as UPS Next Day Air® Early, UPS 2nd Day Air A.M.®, or UPS Ground, using a cost calculator.
Once you have selected a suitable shipping option, you will be prompted to complete an online form regarding the details of your shipment. Once you have made the online payment for the shipment, you only need to print the generated label.
USPS.
If you are using the United States Postal Service (USPS) to ship your packages, you can either pay for postage and have a label printed at the post office or use Click-N-Ship, which is a USPS service that lets customers prepare and create shipments online, including pre-paid shipping labels for Priority Mail® and Priority Mail Express® shipments.
To use Click-N-Ship, you first have to create a free USPS account. Once you have logged into your USPS account, you can create a shipment by completing an online form with all the details for your package. Once you have done this, you only have to pay for postage and can then print your shipping label. Once the label is affixed to your package, you can request a package pick up online.
DHL.
DHL lets users easily create and manage shipments through their one-stop online shipping management solution MyDHL+. Once you have registered on MyDHL+, you can get a quote for your planned shipment, create the shipment by submitting all the relevant information, create a shipping label, and schedule a courier pickup.
Shipping software services.
Shipping software services make it easy for e-commerce companies to manage order fulfillment through one single platform. Features usually include order management across multiple shopping carts and marketplaces. Depending on the service's shipping partners, it will generate shipping options along with cost estimates. Once you have selected an option, the required documentation and forms can be automatically generated and completed by the software, including shipping labels, ready to be printed.
If your business receives orders from multiple stores and marketplaces and uses several different carriers, this presents a convenient and time-saving solution for automating your shipping processes.
How Shipping Labels work:
When a customer places an online order with your business, the item or items must be sourced, packaged, and delivered to the customer. An efficient delivery process is crucial to customer satisfaction and business success.
Once an order has been placed, the order information must be processed for the order to be prepared for delivery. This involves sourcing the items, examining them, and packaging them for shipment. Depending on your business processes, you may have chosen to outsource your inventory management and order fulfillment processes or manage this yourself.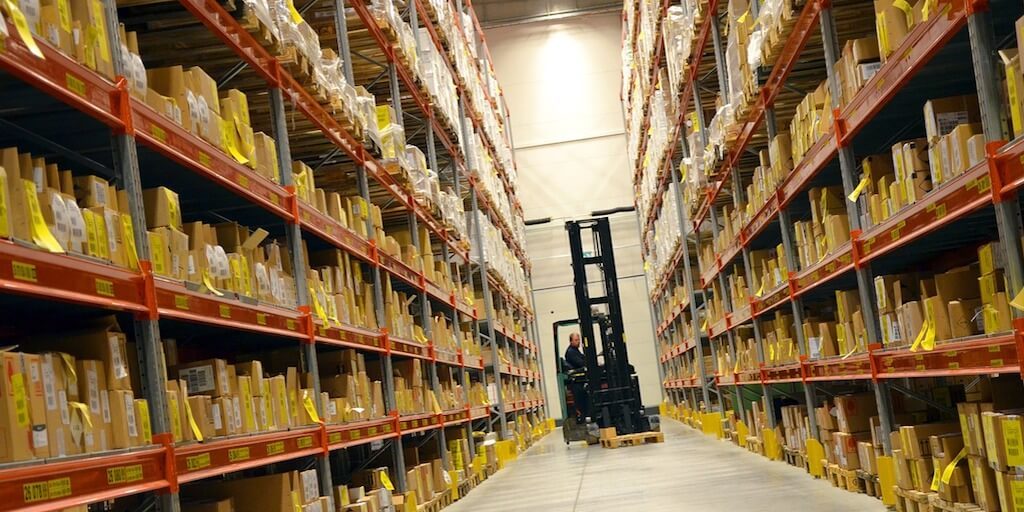 Find customer ratings and pricing information for the top order fulfillment software programs. Includes frequently asked questions.
Jan 30, 2023
When an order is ready to be processed for shipping, a shipping label with all the relevant information must be prepared, printed, and applied to the package. The specific shipping label to be used usually depends on the chosen carrier as every carrier has their own shipping label template.
After the package has been prepared for shipment, the carrier is contacted and handed the package to be delivered. This is usually done by either scheduling a pick-up time for the shipment to be collected or by dropping the shipment at a carrier's collection point. If the chosen service method includes tracking, usually both the sender and recipient can track the progress of the delivery using the tracking number on the shipping label.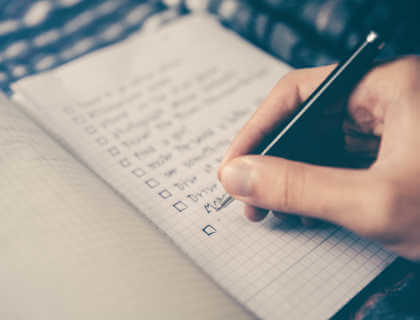 Basic elements of a shipping label:
Sender name and return address.

Recipient name and address.

Shipping date.

Package weight.

Shipping class.*

Tracking number and bar code.
*The shipping class identifies the selected service method provided by the carrier, such as standard shipping, same day, next day, priority, etc.
Recommended shipping software:
ShippingEasy is a convenient and cost-effective solution that integrates with all major shopping carts, platforms, and marketplaces, automatically creates shipping labels, and offers discounted rates on USPS shipping services.
ShipMonk is a user-friendly and intuitive software that integrates with more than 100 shopping carts and marketplaces, manages order fulfillment processes, including preparing packages with FBA labels, and offers discounted shipping rates for major carriers.
Custom labels.
If you want to create customized labels that match your company's branding, you can choose to use special label software tools and services, such as Avery or Labeljoy. These are also a convenient option if don't want to rely on a carrier's website to create labels.
Custom label makers tend to offer a wide variety of label types and customizable templates, including address, shipping, return, and product labels. Some offer additional business tools that allow users to create barcodes and QR codes. Most label software will indicate whether a specific shipping label template is compatible with a major carrier or will let you import a carrier's template.
Many label maker tools allow you to design or customize shipping label templates for free and offer paid printing services and/or printing supplies. Note that you will still have to pay postage and apply a carrier-generated barcode.
If your business processes a lot of orders and shipments on a regular basis, you may want to consider using a shipping software service to make the whole process more efficient and simply add a sticker with only your company logo or branding to the packages.
Additional labels.
| | |
| --- | --- |
| Dot labels. | Dot labels are used to identify packages as containing hazardous material. |
| Fragile labels. | Fragile labels are used to indicate that a package must be handled with care to avoid damage to its contents. |
| Arrow labels. | Arrow labels, like fragile labels, are affixed to avoid a package being damaged due to handling errors. They usually indicate how (which end should be facing up) a package should be held and placed. |
| Return labels. | E-commerce retailers often include a printed return label in their shipments to make it fast and easy for customers to return packages with the correct label or make printable template available to their customers on their website. |
| FBA labels. | Fulfillment by Amazon (FBA) is a service for which Amazon sellers can register. The service has sellers send their products to Amazon's fulfillment centers for Amazon to manage the picking, packing, shipping, and customer services for the products. FBA uses barcodes to identify and track these products. In the absence of an eligible manufacturer barcode, an Amazon barcode must be applied. These can either be printed and applied by the seller (accessible within the seller's account) or by the FBA label service for a per-item fee. |
Shipping label sizes.
The standard size for shipping labels is generally 4 x 6 inches. If this does not fit on the package, other common sizes are 6 x 3 inches and 4 x 4 inches.
Printing shipping labels.
Shipping labels can usually be printed using either a regular laser or inkjet printer or a thermal label printer. If you already have a laser or inkjet printer, you can print standard print labels. In the long term, thermal printers are more economical and cost-efficient as they do not use ink. There are two types of thermal printing techniques.
Direct thermal printing is the simpler technique of the two, using only heat to print labels. The only material that needs to be replenished is the thermal label paper. Direct thermal printing produces a sharp image but will fade faster than a label printed with ink.
Thermal transfer printing uses a thin roll of ribbon which is heated to transfer the image onto the printing paper. This provides a cleaner, clearer, and longer-lasting image than direct thermal printing does. Thermal transfer printing is more expensive than direct thermal printing.
If you decide to invest in a label printer, make sure that it supports the label size you want to use. Popular brands of thermal label printers, include Rollo, Brother, DYMO, and Zebra.
Pros and Cons of Printing Shipping Labels:
Pros
Is convenient and saves time.
Makes is easier to streamline order fulfillment processes.
Looks more professional than handwritten labels.
Cons
May require some start up costs for equipment (scale, printer, supplies).
Shipping label costs.
Creating shipping labels is free unless you opt for a paid custom label maker software. You do still have to pay for postage. Postage costs vary by carrier and typically depend on several factors, including the selected service method, package dimensions and weight, the distance between the departing location and destination, as well as any additional services, such as insurance or tracking.
FAQs:
How do I make a shipping label?
There are different options for creating shipping labels.
Once a label has been created using an online service, you can print it out and affix it to the package. The process of how and when packages are handed to the carrier and are delivered are specific to each service provider.
Do shipping labels cost money?
Creating shipping labels is free. The cost of printing labels varies. You can either pay a fee to have a carrier print it for you, for example, if you go to a USPS branch, you can order printed labels from a third-party service, or decide to print at home, for which you will require some printing supplies. You will still have to pay for postage or shipping fees.
Can I print USPS labels from home?
Yes. USPS offers a Click-N-Ship service that lets you create shipments online, pay for postage, and create shipping labels.
Where can I print out a shipping label?
You can print your shipping label directly with a shipping carrier, such as at a USPS branch, you can pay for a third-party printing service, or use your own printer.
Are shipping labels free?
Creating a shipping label is free. However, you will also have to print it, either by using a service or with your own printer, and pay the shipping fees or postage.
How do shipping labels work?
Shipping labels contain all the key information a carrier requires to correctly deliver a package. This information usually includes the sender and recipient addresses, the service method (standard, priority, same-day, etc.), the shipping date, the dimensions and weight of the package, and a tracking number and barcode.
Do you have to pay for shipping if you have a shipping label?
Yes. Unless it is a prepaid shipping label, you will have to pay for postage costs or the shipping fee.
Does the post office print labels?
Yes. You can go to the post office to pay for your shipment and print a shipping label.
Can you handwrite a shipping label?
Yes, a shipping label may be handwritten but printed shipping labels present a more professional image, improve deliverability, and provide a simpler shipping process.