LogicMonitor Reviews
View LogicMonitor's Network Monitoring Software for your business. Includes info on LogicMonitor, free trials, reviews, pricing and FAQs.
Updated on February 25th, 2019
The SMB Guide is reader-supported. When you buy through links on our site, we may earn an affiliate commission. Learn more
LogicMonitor by Vista Equity Partners is SaaS-based network monitoring software for all IT infrastructure. LogicMonitor provides hosted monitoring for servers, storage, applications, networks, virtualization, containers and cloud in a single solution.
LogicMonitor Pricing:
| Plan Name | Monthly Pricing |
| --- | --- |
| Starter | $15.00 per device |
| Pro | $18.00 per device |
| Enterprise | $20.00 per device |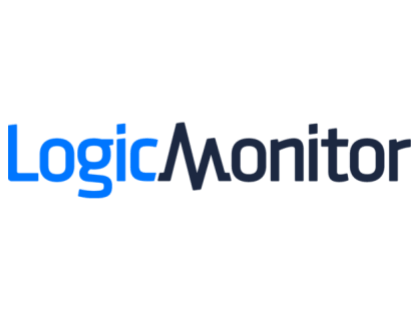 LogicMonitor Review:
Pros: Easy to deploy, agentless, regularly updated.
Cons: Report generation component is limited, and some data sources too basic at times.
Bottomline: LogicMonitor's cloud-based, highly automated and easy-to-deploy solution will revolutionise your business's IT infrastructure.
LogicMonitor Key Information:
| | |
| --- | --- |
| Founder | |
| Founded | 2008 |
| Headquarters | Santa Barbara, California |
| CEO | Kevin McGibben |
| Number of Employees | 201–500 |
| Phone | 1 (805) 617-3884 |
| Address | 820 State Street, Floor 5, Santa Barbara, CA 93101 |
| Website | |
LogicMonitor News & Activity:
LogicMonitor Reviews:
| Source | Review |
| --- | --- |
| | LogicMonitor was nice but won't do a lot of those software level tasks (gpo, av) that you are looking for. LogicMonitor has a nice look to it as well. |
| | LogicMonitor user for about five years. At peak we were monitoring 1200+ devices, currently around 300. Not a ton of complaints, they have always been pretty responsive on updating device MIBs or helping to integrate new stuff they don't have datasets for.They have occasional misses with updates that cause false positives or false negatives (yikes) but those are fairly rare. Whatever misfires they may have, we continue to use it and I don't miss manually updating MIBs or "device packages"or anything like that. If you have any direct questions, I can probably better answer than trying to figure out what it is that important to state. |
| | We're only monitoring three servers with them, but I've been pretty happy. It's slightly annoying that part of the site is in a radically different style from the rest of it. We actually had an issue where our Linux collectors went down and couldn't be restarted. I contacted support and they went through some troubleshooting with me, which was unsuccessful. Eventually they walked me through reinstalling the collectors, which did resolve my issue. This was the first problem I had to contact support for in about eight months of using LogicMonitor. I work for a Java development outfit and our applications run in Apache Geronimo. LogicMonitor can monitor Java-internal stuff through JMX so we can keep an eye on heap size and some file handles which are specific to our application. We also have it monitoring a few PostgreSQL databases. Some of the monitoring queries that come with LogicMonitor by default use features specific to 9.1 and higher. We are still using 9.0 so we had to modify some of them. These were mostly to do with replication status.There's a lot that we could be doing with LM which we aren't doing, but it fits our needs. When we started with them, I was working on a Python script to dump SAR data into Google Docs. I got pretty far, but LogicMonitor blows that out of the water. |
| | Yeah, we are a longtime customer (like from back when there were only a handful of employees there) and we like it a lot. The "out of the box" settings are great and will give you a great view of your environment in no time. We've caught loads of impending problems before they became emergencies, just by loading up the "alerts" tab and browsing through. The pre-built data sources are fantastic. With LogicMonitor we have easy visibility into systems and technologies that a lot of other monitoring solutions either don't support, or require lots of customization to get configured. Best of all is LogicMonitor has amazing customer support. Their engineers will help you get things set up if you need help. I've had situations where I'd ask an engineer how to do something, and he or she would tell me, then build it for me to make sure it's right. Great people, great product. My main complaint is that setting up and associating data sources is not as intuitive as it should be and the documentation—after all these years—is still really poor and unorganized. |
| | LogicMonitor has fantastic chat support 24/5. Monday to Friday you can contact them all day and they answer almost immediately. The support staff are very educated, and can guide you on how to find stuff and fix it yourself. Instead of just doing it, they teach you how to find the correct information and do it on your own, which may seem a bit strange but I haven't learned this much in years. They do a great job and are very nice too. They don't let stuff go. We have had a couple of deeper issues and they take them seriously. If they can't help you right away, they will work on them and contact you later. |