Best Booking Software
Learn more about the best booking software solutions, with pricing information and frequently asked questions.
Updated on January 27th, 2023
The SMB Guide is reader-supported. When you buy through links on our site, we may earn an affiliate commission. Learn more
Booking software is used by businesses and other organizations to schedule meetings, manage shifts, plan events and more. There are a variety of online booking software options that go beyond what a traditional calendar can accomplish.
Read More:
Free Employee Scheduling Apps - Find the best free software for creating employee schedules.
Appointment Scheduling Software - Learn about the best software for booking, scheduling, and managing business appointments.
Event Management Software - Discover the best software for managing professional events.
Our Pick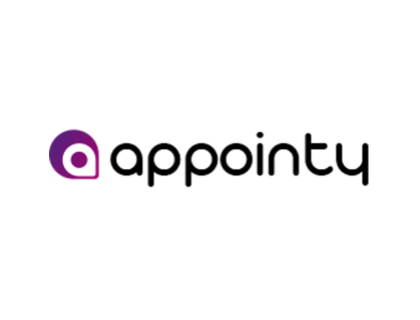 Simple, functional, all-in-one scheduling software.
Sign Up Free
Increase productivity.
Attract customers.
Schedule online.
Why We Chose Appointy:
Appointy offers a wide range of features, including automated email and SMS reminders, online appointments, social media and Google calendar integrations, and online prepayment acceptance.
Appointy offers free and paid options, and the free plan offers many useful features. The free plan offers Google bookings, website integrations, Square payments and POS, Zapier, automatic reminders, a mobile app, and the ability to make up to 100 appointments per month.
Appointy is easy to navigate and has received a number of positive customer reviews.
Things to Consider When Evaluating Booking Software:
Most vendors offer monthly, commission-based, or user fees. Determine the option that would best suit your business to help in your decision.
Evaluate whether the software has the flexibility to adjust to your needs with the scalability to grow with your business.
Review your options (and read reviews) to evaluate the support offered by the vendor.
Best Booking Software:
| Rank | Name | Offer | Review | Learn More |
| --- | --- | --- | --- | --- |
| 1. | | Free and paid options. | Mobile friendly and integrates with various calendar systems but does not integrate with accounting or POS systems. | |
| 2. | | Free and paid options. | Able to handle unlimited appointments and is affordable but there is no knowledge base. | |
| 3. | | Free and paid options. | Integrates with Google Chrome and Microsoft Outlook but there is no client database or calendar syncing features. | |
| 4. | | From $49.00 /mo. | Supported on any device except mobiles. Accepts and authorizes credit card payments. | |
| 5. | | From $49.00 /mo. | Offers a customizable and scalable platform but there is a steep learning curve. | |
| 6. | | Free and paid options. | Easy to set up and use with good customer support but available in English only. | |
| 7. | | Contact for quote. | Easy to use with great customization options but there is no online payment feature or mobile app. | |
| 8. | | From $14.95 /mo. | Wide range of features with a good support team but lacks support on iPads and mobile devices. | |
| 9. | | Contact for quote. | Offers great features with a mobile application but it is relatively expensive and has a steep learning curve. | |
| 10. | | Free and paid options. | Has great scheduling features but lacks group scheduling and recurring appointment features. | |
FAQs:
What is the best online booking software?
What are the advantages of online booking systems?
Online booking systems allow you to take reservations at any time without the hassle of waiting to return calls or emails. They also allow guests to make reservations at any time, without having to wait for your business hours. Payments are easier to take and process, guests are more likely to arrive for their booking, and most systems come with analytical tools to keep track of your bookings.
How does an online booking system work?
An online booking system shows your customers all the services you offer, the prices, the number of people you can serve, etc., and allows guests to see your real-time availability, make their own reservations, and even pay for their reservation online.
What is real time booking?
Online booking software allows customers to see your real-time availability, which is constantly upgraded as customers make bookings.
Is online booking software cloud-based?
Yes. If your online booking system comes with an account that you sign into online, then chances are that it is a cloud-based system. The benefit of this is that the system can be accessed from anywhere and other users can see your modifications.
Can I sign up for an online reservation system that guests can use?
Online reservation software is popular in hospitality businesses like restaurants and hotels so that guests can check availability. Programs like CloudBeds and Reserve Master are designed for hospitality businesses so that they can book guests in.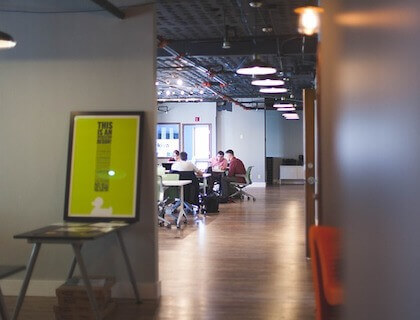 Is there any free booking software?
Can any of the solutions listed above be used as gym booking software?
Mindbody actually has a fitness software solution that can be used for gym scheduling at multiple locations.
What can I use for booking corporate travel?
Popular corporate travel booking software programs include Rydoo, Divvy, and Juniper Booking Edge. Programs like these can be used to book flights, create team budgets, and manage accommodations.
What is the best meeting booking software?
It really depends on what kind of business you operate and what your daily needs are.