Top CMMS Solutions for 2023
Learn more about CMMS software with customer ratings, pricing information, and FAQs for the leading CMMS maintenance software providers.
Updated on January 20th, 2023
The SMB Guide is reader-supported. When you buy through links on our site, we may earn an affiliate commission. Learn more
CMMS is a type of computer software that businesses can use for maintenance management. CMMS stands for "computerized maintenance management system." A CMMS system keeps track of equipment and other mechanical business assets so that employees can keep up with their maintenance schedule.
Read More:
Maintenance Management Software - Learn more about paid maintenance management software options.
Preventive Maintenance Software - Find out about preventive maintenance software solutions.
Free Preventive Maintenance Software - Discover free preventive maintenance software options.
Why We Chose UpKeep:
UpKeep offers the standard CMMS features, like asset, inventory and work order management, preventive management, and scheduling, as well as a selection of convenient extras, including a group collaboration feature, various tracking functions, electronic signatures, workflow automation, multilingual support, and the daily back-up of data.
UpKeep is easy to use and accessible from mobile devices, allowing users to access, edit, and close work orders, keep track of progress, and receive alerts when assets go down while in the field.
Things to Consider When Evaluating CMMS Software:
Evaluate your current systems and identify the challenges and weaknesses you want the new CMMS to resolve.
Keep the final users of the system in mind. Is the system easy to learn and use for non-technical staff?
It is always good to look for systems that are flexible and scalable. Before investing in a system, be sure to check that it can easily accommodate a growing business or major organizational changes.
Best CMMS Software:
| Rank | Name | Offer | Review | Learn More |
| --- | --- | --- | --- | --- |
| 1. | | From $45.00 /user /mo. | User-friendly and feature-rich software with powerful monitoring tools. | |
| 2. | | Contact for quote. | Offers a great selection of basic and advanced features. Compatible with most devices. | |
| 3. | | Contact for quote. | User-friendly and easily integrated software with key features. | |
| 4. | | Contact for quote. | Robust software with great reporting and customization capabilities. | |
| 5. | | Contact for quote. | Fully integrated platform with powerful analytics tools. | |
| 6. | | Contact for quote. | Offers intuitive tools for streamlining maintenance programs. Easy to set up and use. | |
| 7. | | Contact for quote. | Feature-rich software designed for maintenance managers. Includes advanced analytics tools. | |
FAQs:
What is CMMS software?
CMMS stands for Computerized Maintenance Management System. It is software that manages a database of information about a company's maintenance operations and organizes equipment and other business assets to allow for an efficient maintenance schedule.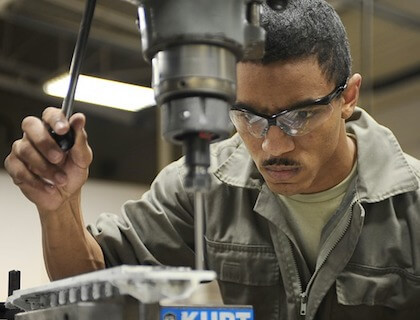 What is the best CMMS software?
How much does a CMMS system cost?
Typically, pricing starts at $45.00 for a basic plan, but many platforms offer custom pricing to suit individual user needs.
What is the difference between CMMS and EAM?
While CMMS software manages a company's maintenance operations, Enterprise Asset Management (EAM) oversees the optimal life cycle management of an organization's physical assets, including operations, equipment and facilities, maintenance and decommissioning/replacement of a plant, and more.
What is CMMS training?
CMMS training refers to the training of maintenance professionals to use CMMS software to the best effect. According to research, companies with a CMMS solution only use 10-20% of a system's functionality. CMMS training ensures the effective usage of CMMS software.
Why is CMMS important?
It's important to invest in maintenance software as it is necessary to correct faults and improve performance in order to easily adapt to an ever-changing technical environment. CMMS software makes bug fixes, patches, updates, and modifications easy to manage.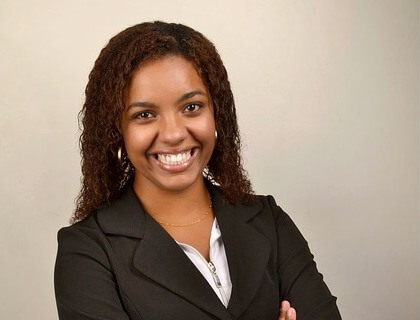 What does a CMMS Administrator do?
A CMMS Administrator manages a CMMS system for business by communicating with technicians, scheduling preventative maintenance, monitoring inventory levels and budgeting for maintenance needs.
What is CMMS Maximo?
Maximo is IBM's CMMS maintenance software solution. With Maximo, companies of all sizes can do on-premise or cloud-based asset management, maintenance management, inventory monitoring, and more.
Can CMMS software be used for work order tracking?
Yes, most CMMS maintenance programs have a work order tracking feature. With work order tracking, an employee can select a piece of equipment and type a brief summary of the issue. The issue can then be assigned to a technician. When the issue is fixed, the technician marks the work order as complete and the person who submitted it can see the status.
Can I use my CMMS system for inventory management?
Various CMMS platforms have inventory management functions. With built-in inventory management, you can use your maintenance management system to keep a running tally of inventory levels without using a separate system.
Is there any CMMS training online for employees and administrators?
There are lots of CMMS online training options if you would like to learn how to use a maintenance management system. Micromain has its own CMMS school if you are using their software, as do many other providers.
Are there any CMMS lab applications?
CMMS solutions are very important in laboratories because accuracy and precision are both essential for product development and experimentation. Without proper maintenance, it's impossible to have accurate equipment.