Hurdlr
A detailed review of Hurdlr's finance and expense management software with pricing, comparisons to competitors, and FAQs.
Updated on February 9th, 2023
The SMB Guide is reader-supported. When you buy through links on our site, we may earn an affiliate commission. Learn more
Hurdlr is finance and expense management software that automatically tracks mileage, company spending, income streams, and tax deductions in real-time. The platform caters to both businesses and self-employed individuals, offering a range of free and paid plans to suit various budgets and financial management needs.
Also Consider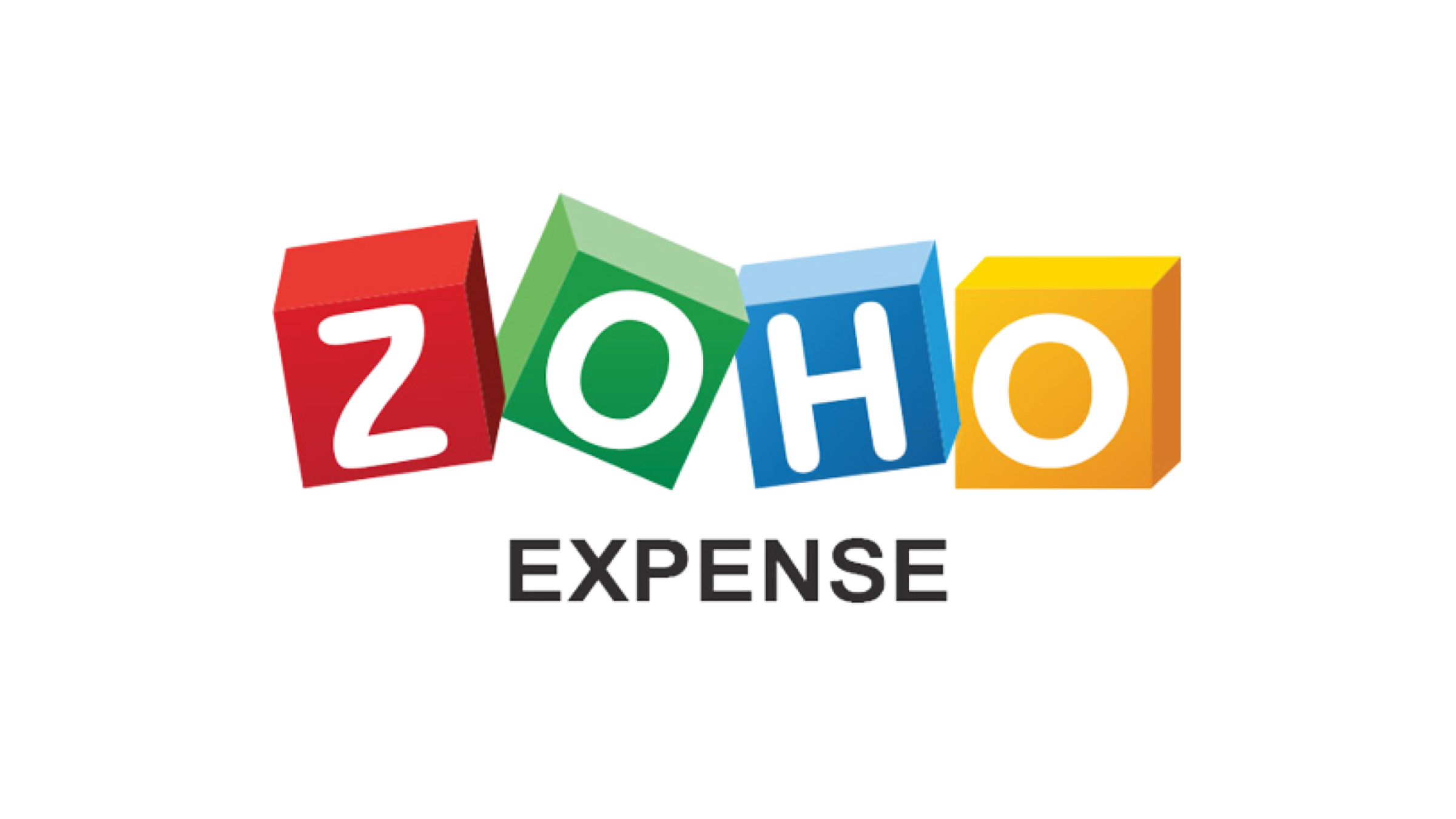 Start a Free Trial
Free plan for up to 3 users
Expense automation and customization
Robust integrations
At-a-Glance:
| Feature | Hurdlr |
| --- | --- |
| Price | Free and paid options. |
| Free trial | ✓ |
| Expense tracking | ✓ |
| Mileage calculations | ✓ |
| Invoicing and payment reconciliations | ✓ |
| Custom spending rules | ✓ |
| Multicurrency support | x |
| Built-in accounting and bookkeeping | ✓ |
| Live chat support | x |
Review:
Hurdlr provides automated, intuitive finance management solutions to businesses of all sizes and industries, ensuring users have access to robust spending controls, valuable tax data, and real-time reporting. The platform has several free and paid plans available, offering companies great variety and flexibility.
The software includes automated mileage and expense tracking, income tax features, small business banking solutions, invoicing, basic accounting tools, spending rules, reporting and analytics, and a handy mobile app for on-the-go users. However, the platform does not offer any travel management services or multicurrency support.
Pros:
Hurdlr is used and trusted by several well-established businesses, including Bonsai and MBO Partners.
The platform has a free plan suited to freelancers and self-employed individuals.
Users benefit from unlimited automatic mileage tracking services for maximum accuracy and efficiency.
The software offers machine learning spending habits reporting, which gives users advanced insight into company spend.
Hurdlr offers robust invoicing solutions that help companies keep track of payments and reconciliations.
The software's accounting tool includes full double-entry accounting, as well as annual tax filing and accountant access.
The platform features useful tax categorizations, deductions, reporting, and income tax estimates solutions.
There are fully-branded bank accounts and corporate cards available with built-in accounting and bookkeeping tools.
Hurdler integrates with various banking, expense, and accounting systems, such as Stripe, MX, and Plaid.
Other services include an expense dashboard, budget management, and a mobile app.
Cons:
Hurdlr does not offer advanced travel management, approval workflows, or multicurrency support.
There is no live chat support available.
While the platform has basic expense management tools, it offers more robust accounting and tax services.
Reputation:
On G2, nearly a dozen reviewers gave Hurdlr an overall rating of 4.2 stars, mentioning both its easy navigation and technical glitches when splitting an expense.
On the App Store, its mobile app has a 4.7-star rating based on more than 15,700 reviews. Most users were satisfied with its intuitive design and customer service. On Google Play, it has a 4.4-star rating based on over 7,800 reviews. Many users cited the user-friendly interface, while some were disappointed with its inconsistent mileage logging.
Pricing:
| Plan | Monthly Pricing | Annual Pricing |
| --- | --- | --- |
| Free | Free. | Free. |
| Premium | $10.00 | $8.34 /mo. |
| Pro | n/a | $16.67 /mo. |
| Enterprise | n/a | Contact for quote. |
Standout Features:
1. Freelance and small business banking.
Hurdlr offers freelancers and small businesses comprehensive banking solutions to separate income and expenses from their personal accounts, streamlining business tasks while maximizing efficiency. With robust accounting and bookkeeping tools built into the software, users can store and access their financial data in one place.
The solution includes fully-branded bank accounts, corporate cards, and rich APIs, which help to integrate existing tax, banking, expense, and invoicing software into Hurdlr's system.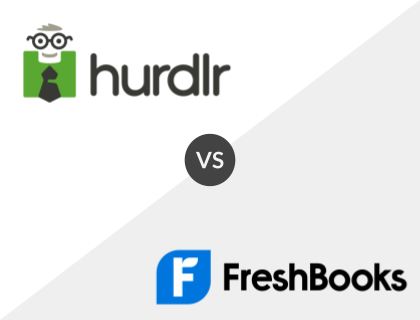 Hurdlr vs. FreshBooks:
Hurdlr and FreshBooks both offer automated expense tracking, accountant access, invoicing, and accounting tools. While Hurdlr has more robust tax management solutions, FreshBooks has multilingual options and multicurrency support, which Hurdlr lacks. However, only Hurdlr features a free plan.
Hurdlr vs. FreshBooks Comparison:
| Feature | Hurdlr | FreshBooks |
| --- | --- | --- |
| Starting price | Free and paid options. | From $1.70 /mo. |
| Free plan | ✓ | x |
| Expense reporting | ✓ | ✓ |
| Mileage tracking | ✓ | ✓ |
| Multicurrency support | x | ✓ |
| Tax deductions | ✓ | x |
| Customer support | Email. | Email, phone, and live chat. |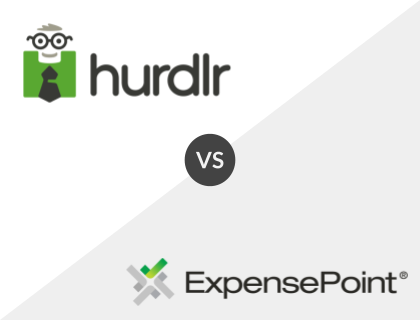 Hurdlr vs. ExpensePoint:
Like Hurdlr, ExpensePoint features expense reporting, mileage tracking, tax management, and a mobile app. While Hurdlr offers free and paid plans, ExpensePoint only has a paid package available, priced at $8.50 per month. Of the two, ExpensePoint offers more expense-focused tools, such as multilevel approval workflows and spending analytics.
Hurdlr vs. ExpensePoint Comparison:
| Feature | Hurdlr | ExpensePoint |
| --- | --- | --- |
| Starting price | Free and paid options. | $8.50 /mo. |
| Free plan | ✓ | x |
| Expense reporting | ✓ | ✓ |
| Tax management | ✓ | ✓ |
| Bookkeeping | ✓ | x |
| Multilevel approval workflows | x | ✓ |
| Customer support | Email. | Phone and live chat. |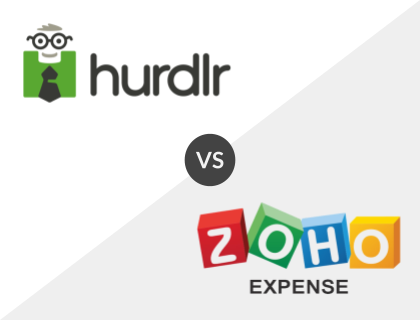 Hurdlr vs. Zoho Expense:
Hurdlr and Zoho Expense both have a free plan and various automated solutions available. Of the two, Zoho Expense is the more feature-rich option, offering multicurrency support and team collaboration tools. However, users in search of built-in tax and bookkeeping might find Hurdlr to be better suited to their needs.
Hurdlr vs. Zoho Expense Comparison:
| Feature | Hurdlr | Zoho Expense |
| --- | --- | --- |
| Starting price | Free and paid options. | Free and paid options. |
| Expense reporting | ✓ | ✓ |
| Mileage tracking | ✓ | ✓ |
| Built-in bookkeeping | ✓ | x |
| Multicurrency support | x | ✓ |
| Travel management | x | ✓ |
| Customer support | Email. | Email, phone, and live chat. |
Key Information:
| | |
| --- | --- |
| Legal Name | Hurdlr, Inc. |
| Founder | |
| Founding Date | Jan 01, 2012 |
| Address | 2217 14th St. NW, 3rd Fl., Washington, DC 20009 |
| Number of Employees | 50 |
| Number of Customers | 500 |
| Email | |
| Website | |
FAQs: