Google Calendar Reviews
Learn about the Google Calendar app for small businesses. Includes pricing, reviews, company info, and FAQs.
Updated on July 15th, 2019
The SMB Guide is reader-supported. When you buy through links on our site, we may earn an affiliate commission. Learn more
Google Calendar is a time management and scheduling calendar app available for free via GSuite. The small business app allows users to create and edit events, set reminders, and add event locations.
Pricing:
Google Calendar is available as freeware and there are no premium options.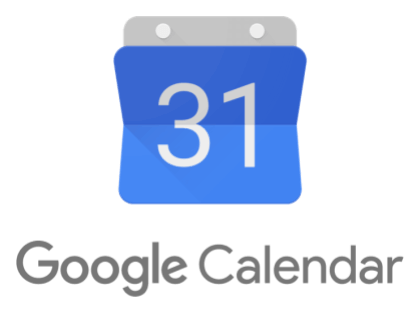 Review:
Pros: Easy to use, sleek interface, mobile app.
Cons: You can't share calendars from the Google Calendar app.
Bottomline: A free and simple to use calendar that allows you to set events, reminders, and goals.
Key Information:
| | |
| --- | --- |
| Founders | |
| Founded | 2006 |
| Headquarters | Mountain View, CA |
| Number of Employees | 10,001+ employees |
| CEO | |
| Address | 1600 Amphitheatre Pkwy, Mountain View, CA 94043, United States |
| Phone Number | +1 650-253-0000 |
| Website | |
Reviews:
| Source | Review |
| --- | --- |
| | My biggest issue with the Google Calendar was the syncing rate of 24 hours for iCal feeds. On Fastmail, new events appear quite fast (and I can force the update manually, if I need to). |
| | For longer-term events, I used to be a heavy Google Calendar user while in college, but now I typically just throw events onto the Reminders app as well! Of course, sticking with a calendar is probably the better approach for this entire thing. I still pop things on my calendar, but I just like the sense of checking items off once they're done. |
| | Google's "helpful" treatment of time zones decidely isn't. I wish there was a way to tell Google Calendar to ignore timezones altogether. E.g. I am in Vietnam. I make a dentist appointment for when I am back in the US at 2 pm. I put the appointment on the calendar. I get to the US on the day and find the appointment is at 1 am the day before. Worse still, is in the opposite direction because I wont get the alarm until the event has passed by 11 hours. Stop being clever google. If I put an event in my calendar for 2pm, just leave it there. Yes, yes, I could hunt down the timezone menu item every time. Better yet, I finally get around to transitioning out of that terrible company's services. |
| | Google Calendar has wonderful features to help you see what's ahead. You can use those same features to see what's happened over time. Just like a journal, think about looking back at a calendar with convenient views, color-coding, and memorable dates at a glance. Goals you achieve, moods you experience, foods you eat, and even bucket list items you complete can all be tracked easily with Google Calendar. |
| | I like the new design but miss seeing the simple moon phases icons. Now it shows an all-day event for every moon phase. |
| | Not a fan. It looks nice, but the main feature I use is missing. I use the Create arrow and use Quick Add to type in new events in words, and then it adds it to the calendar. I don't see that in the new design. For example, "Pay Rent on last day of every month" and it would automatically set it to repeat on last day of every month. |
FAQs:
How do I access my Google Calendar?
On your web browser, go to Google Calendar. If you already have a Google account, sign in. If not, click "Create an Account." Once you sign in, you'll be able to access Google Calendar and change the settings according to your needs.
Learn more about Google Calendar.
Can you download Google Calendar?
Yes. Google Calendar can be exported by using ICS or CSV files. You can contact Google support for assistance with this.
Read more about Google Calendar.
Does Google Calendar cost money?
Google Calendar is free for those users with a Google account. Some businesses may choose the paid option called Google Calendar for Business that includes many powerful features and integrates with Gmail, Drive, Contacts, Sites and Hangouts.
Get more information on Google Calendar.
How do I add work to my Google Calendar?
On your computer, open Google Calendar.
Click the space next to date you want to add an event to.
Add a title and time for your event.
Click Save.
Calendar will automatically create an event at the time you set.
Learn more about Google Calendar.
Can you share Google Calendar?
Yes. You need to follow the steps below:
On your computer, open Google Calendar.
On the left, find "My calendars".
Hover over the calendar you want to share, click More > Settings > Sharing.
Click Add people.
Add people and click Send.
Read more about Google Calendar.
What are the features of Google Calendar?
Schedule meetings and events.
Set reminders about upcoming activities.
Share your schedule with others.
Create multiple calendars for you and your team.
Get more information on Google Calendar.
What OS does Google Calendar support?
Google Calendar is compatible with Android and iOS.
Find out more about Google Calendar.
What are some Google Calendar alternatives?
See our complete list.