Yelp Business Reviews, Pricing Info and FAQs
Learn more about Yelp for businesses with reviews, ratings, pricing information, and frequently asked questions about Yelp.
Updated on July 8th, 2019
The SMB Guide is reader-supported. When you buy through links on our site, we may earn an affiliate commission. Learn more
Yelp for Business is an online business directory. With Yelp, business owners can create a page for their business that includes locations, hours, and even menus. Customers can leave reviews and feedback on a Yelp page so that other people can learn more about the business from an objective source.
Pricing:
It is free to create a Yelp page for your business. Yelp advertisements have a cost per-impression, but Yelp does not list these costs on their site. You can contact Yelp or sign up for an account for more details.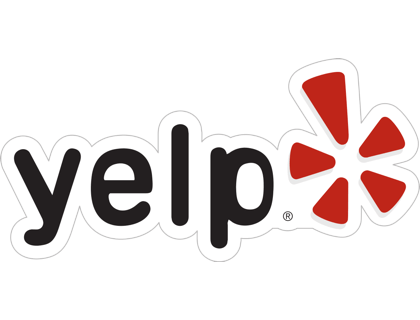 Review:
Pros: Performs well in search results. Good variety of advertising options.
Cons: Upgrades and extra features all have an additional cost.
Bottomline: A trusted platform that is easy for potential customers to use when trying to locate your business.
Key Information:
| | |
| --- | --- |
| Co-Founders | |
| Founded | 2004 |
| Headquarters | San Francisco, CA |
| Number of Employees | 4,350 |
| CEO | |
| Address | 140 New Montgomery St, San Francisco, CA 94105 |
| Phone Number | +1 844-889-3486 |
| Website | |
News & Activity:
| Date | News or Activity |
| --- | --- |
| April 24, 2019 | |
| | |
| April 22, 2019 | |
| March 28, 2019 | |
Reviews:
| Source | Review |
| --- | --- |
| | Yelp is incredibly annoying as a business owner. After signing up to setup basic NAP consistency, they will automatically flag it as some sort of tag often incorrectly and then continue to call and email you asking to spend advertising dollars on their site for months. Even after asking them to no longer do so. I'm glad google reviews and others have taken their place. |
| | I set up my business profile pretty thoroughly, and only ended up getting one or two sales calls and a couple of emails that I unsubscribed from. Maybe they hard-sell other business types more, but I didn't really get much.I did end up helping the restaurant down the block when they got scammed by a service claiming to be Yelp, that actually took over their profile and was making them pay to make changes to it. I think a lot of supposed ""Yelp scammed me"" stories are actually that - third parties. |
| | Do not sign up for ""free advertising"" you will end up paying over $300 for and not see any return in the investment. Not to mention get trapped into paying it without being notified in advance. Just got off the phone with another yelp account manager. Their overpriced advertising service gifts you $300 when you claim your business. You have to manually turn it off otherwise it charges you per month. There is no proof of clicks to your page or wanted or not said clicks we by real people or bots. They then changed my email address after account creation, to a misspelled version of the email address. I was never notified of any charge and if not for catching it via my banking app they would be continued charging $375 a month. I couldn't log into my business account because they didn't recognize the (correct) email address. Had to call them to change it back to the correct spelling, which was the correct spelling when I set up the account. I never received receipts for my purchase, or any notification of pending payments. And when asked if I would be refunded the money, they said they cannot help. After asking to speak to a manager they told us there was no one else who could help. We asked, so you work directly under the CEO? Then our CSR said well no but I can see if there is a manager, then hung up on me. We own a dog walking business that doesn't make a lot of money and $375 is our groceries for the month. Yelp scammed us out of money for services we were trapped into upon claiming our business. Do not use this company, there are multiple accounts of this happening to others. Their customer service is horrible and they know they are a large enough corporation to take advantage of the businesses they claim to represent. |
| | Yelp for business owners is a scam, can concur. Also, they have this out of control algorithm that nobody at Yelp can change that deleted 3 five star lengthy reviews about my business claiming that they "weren't relevant." |
| | Am a small business too and just realized my email was changed as well I haven't logged on in a while but always had it the same from the setup. They called me today to sign up for advertising which they call me every week and I continuously hang up or ignore but today they caught me by surprise so I spoke to them. Found out my email to log in was different because they wanted to show me what they can do. As much as I tell them to stop calling they continue. |
FAQs:
Is Yelp good for business?
A study from the Boston Consulting Group showed that businesses earned an annual average of $8,000.00 in extra revenue because of their Yelp page.
Read our review.
Is Yelp free for business owners?
Yes, you can create a business account for free on Yelp.
Read our review.
How do you create a business on Yelp?
You can add your business by going to Yelp for Business Owners and clicking "Get Started" to create your Yelp business page.
How long does Yelp take to approve a business?
It takes 5-7 business days for an account to be approved.
How do I claim multiple businesses on Yelp?
Create an account at biz.yelp.com and claim your first business page.
After that, you can claim additional pages in Yelp for Business Owners.
Log in to your account and go to Account Settings.
Click "Additional Options", then "Add another location".
Can you remove your business from Yelp?
No. Yelp does not permit businesses to remove pages from Yelp, but they can make changes to their business page by clicking the "Edit Business Info" link and submitting a detailed note.
What is the Yelp Business phone number?
You can contact the Yelp customer service department by calling 1 (844) 889-3486.
More contact information is available here.