Top Free Cyber Security Software Solutions
Find out more about the leading free cyber security software for small business. Includes frequently asked questions.
Updated on June 25th, 2023
The SMB Guide is reader-supported. When you buy through links on our site, we may earn an affiliate commission. Learn more
Free cyber security software is used to protect computers and computer networks from viruses and cyber attacks. With the right cyber security system, your small business can protect valuable data and keep its systems running smoothly.
Read More:
Cyber Security Software - Discover the best paid cyber security software options for small businesses.
Password Manager - Learn more about the best software for storing and managing all your online passwords.
Small Business Security Systems - Find the best all-encompassing security systems for small businesses.
Why We Chose Avast Antivirus:
Avast Antivirus offers an unlimited free version and supports servers, desktops, and mobile devices.
Avast Antivirus offers protection against malware and viruses, utility software, password management, and secure wireless network finding. It is easy to install and use as it performs security and performance issue scans and then tells you how to fix any problems.
Avast Antivirus also has a new passive mode for running multiple security products in parallel, a pop-up ad blocker, and a behavior shield to check that your applications are running properly.
Things to Consider When Evaluating Free Cyber Security Software:
An important aspect of cyber security is making sure your employees know how to use it, so evaluate software options for ease of use.
Research what publicly available data the vendor has. Security consultants have said that if vendors have published a lot of free research and information, they are likely to be a good company.
Performing a vulnerability assessment on your company's hardware, software, and procedures will provide a list of features to look for in cyber security software.
Best Free Cyber Security Software:
| Rank | Name | Offer | Review | Learn More |
| --- | --- | --- | --- | --- |
| 1. | | Free - unlimited. | A feature-rich and powerful protection option. May impact the performance of your device. | |
| 2. | | Free 30-day trial. | Great anti-phishing and webcam protection and is compatible with all devices. Has complicated settings. | |
| 3. | | Free 30-day trial. | Easy to use with strong malware protections but misses spyware at times and offers less features than some competitors. | |
| 4. | | Free without firewall. | Simple installation, easy to use, excellent protection. The software is expensive and support is slow. | |
| 5. | | Free - unlimited. | Easy to use but does not offer as many plugin options as competitors. | |
| 6. | | Free 30-day trial. | Flexible with great features and blocks malware, spam, and more. Lacks network resource management. | |
| 7. | | Free - unlimited. | Simple with protection against a range of threats but moves threats to the trash bin instead of removing them from your computer. | |
| 8. | | Free - unlimited. | Useful security features but lacks online-based protection. | |
| 9. | | Free 30-day trial. | Great dashboard with 2-factor authentification but does not support Flash logins. | |
FAQs:
What is the best free antivirus software?
Names like Norton and AVG are among the most popular free virus software solutions, but the best solution for your business may depend on threats or risks that are specific to your industry. An IT professional in your organization should review your options to find the best fit.
Can I trust free antivirus software?
All of the free virus protection programs listed above are delivered by trusted names in the software industry. The features of free antivirus programs may be limited, but they do offer protection that will help to insulate your computer from cyber threats.
Can free computer protection programs guard against cyber attacks?
Products like Norton and Kaspersky can protect your system from hackers, but these programs are only free for a trial period. For the best protection, you should select a paid plan. Some free virus software is only designed to protect your computer from viruses, not hackers.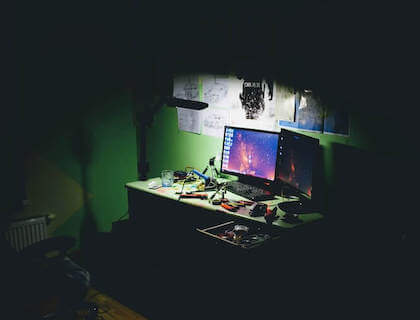 What are some cyber security software free downloads?: