Panda Security Reviews
Discover Panda Security's cyber security software for your business. Includes info on Panda Security, free trials, reviews, pricing, and FAQs.
Updated on September 22nd, 2019
The SMB Guide is reader-supported. When you buy through links on our site, we may earn an affiliate commission. Learn more
Panda Security is cyber security software that provides centralized protection for Windows, Linux and Mac workstations, including smartphones, laptops and leading virtualization systems. Panda Security also develops advanced cybersecurity services with technology for preventing cybercrime.
Pricing:
| Plan Name | Pricing |
| --- | --- |
| Adaptive Defense 360 | Request pricing from Panda Security |
| Endpoint Protection | $59.90 per year |
| Systems Management | $47.20 per year |
| Fusion | $87.83 per year |
| Email Protection | Request pricing from Panda Security |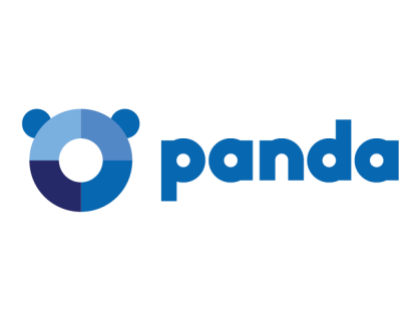 Review:
Pros: Protects your devices against a range of threats. Simple. Not much interference with your device's performance.
Cons: Does not remove threats from your computer—moves them to your trash bin.
Bottomline: Protects your business's systems and private information.
Key Information:
| | |
| --- | --- |
| Co-founder | |
| Founded | 1990 |
| Headquarters | Bilbao, Vizcaya, Spain |
| CEO | |
| Number of Employees | 600 |
| Number of Users | 30 million |
| Address | 1ra Planta, Santiago de Compostela Kalea, 12, 48003 Bilbo, Bizkaia, Spain |
| Phone | +34 944 25 11 00 |
| Website | |
News & Activity:
| Date | News or Activity |
| --- | --- |
| June 12, 2018 | |
| May 24, 2018 | |
Reviews:
| Source | Review |
| --- | --- |
| | Pandra Free Antivirus has been very good to me since I installed it. Aside from a few hiccups with false positives in the first couple days, I rarely notice it. No slow-down, no popups. I wouldn't know it was there if not for the cute icon, lol. But I'm safer than I would be without antivirus. |
| | It took them months and months to support Windows 8 and 10. They are useless as a company. |
| | My previous experience with Panda is indeed not very good. For instance, it automatically purged every single .zip and .rar file that I had on my backup drive—years of work gone in an instant. Not once did it ask me if it was ok, and it didn't put any files in quarantine either.You'd have to pay me to use Panda again. |
FAQs:
Is Panda Security legit?
Yes, Panda Security is a cyber security software that was created in 1990. The software offers centralized protection for Windows, Linux and Mac workstations, and more.
What does Panda Security do?
Panda Security is an antivirus system created to locate malware on your devices before the damage can occur.
Is Panda Security free?
Yes, Panda offers a Free Antivirus option. Panda Free Antivirus is a good lightweight antivirus program that manages your system without using lots of system resources.
Is Panda Antivirus any good?
It depends on your device's antivirus needs. However, Panda Antivirus is able to protect your device against an array of online threats.
Does Panda Antivirus slow down computer?
No, Panda Antivirus users have not reported any complications with speed.
Is Panda Dome good?
Yes, Panda Dome is a good program that automatically gathers threat detection methods from other users that have the program installed, ultimately protecting users against new and upcoming cyber attacks.
What is Panda Safe Web?
Panda Safe Web offers instant information about the web pages you are visiting, automatically blocking malicious and unsafe websites.
What is Panda Cloud Cleaner?
Panda Cloud Cleaner is a robust disinfection tool that conducts a deep scan based on the collective intelligence (cloud scan) to get rid of malware that antivirus programs are unable to find.
Is Panda VPN good?
Yes, Panda VPN offers a safe and secure way to search and stream online content without any privacy or security issues.
What is Panda Security's price range?
Panda Security's pricing ranges between $59.90 to $87.83 per year for some of their products according to our research. Panda Security does not provide pricing information on their website.
Is there a Panda Security free trial?
Panda Security offers a free version that you can access on their homepage.
What are some Panda Security alternatives?