Mint Mobile
Everything you need to know about Mint Mobile's International Roaming plan, pricing, key information, and frequently asked questions.
Updated on February 15th, 2022
The SMB Guide is reader-supported. When you buy through links on our site, we may earn an affiliate commission. Learn more
Pricing:
| International Roaming Plan | Price |
| --- | --- |
| Flat Rate for Texting | $0.05 per text (Outbound) |
| Flat Rate for Calling | $0.25 per minute |
| Flat Rate for Data | $0.20 per MB |
Additional Plan Features:
| Feature | Price |
| --- | --- |
| SMS Flat Rate for Canada & Mexico | $0.02 per text (Outbound) |
| Voice Flat Rate for Canada & Mexico | $0.06 per minute |
| Data Flat Rate for Canada & Mexico | $0.06 per MB |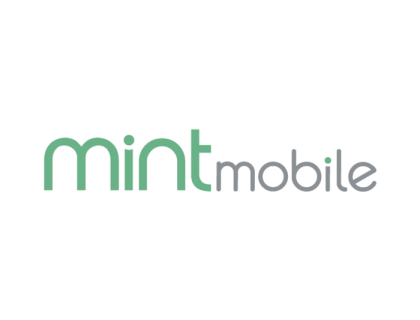 Review:
Pros: Affordable plans offered.
Cons: Inconsistent data speeds. No unlimited data plans are offered.
Bottomline: Mint Mobile offers value for your money with affordable international rates.
Key Information:
| | |
| --- | --- |
| Founder | |
| Founded | 2016 |
| Headquarters | Fountain Valley, California, United States |
| Parent Company | |
| CEO | |
| Number of Employees | 100+ |
| Address | 17870 Newhope Str., #104-155, Fountain Valley, CA 92708 USA |
| Phone Number | 1 (213) 372-7777 |
| Website | |
FAQs:
Does Mint Mobile work internationally?
Yes. You can use UpRoam to add $5, $10, or $20 amounts to your international roaming account which you can use for calls, texts, and data.
Does Mint Mobile have good coverage?
Mint Mobile will work on any phone that supports the T-Mobile network.
What network is Mint Mobile on?
Mint Mobile is powered by T-Mobile's 4G LTE network.
Does Mint Mobile have roaming?
Yes. All Mint Mobile accounts include international roaming.
How do I dial international from Mint Mobile?
Check that you have enough money in your "wallet" for an international call.
You can add money to your "wallet" by logging into your online account or by calling 611.
Dial + (or 00) followed by the country code then the number to make an international call.
Does Mint SIM support WiFi calling?
Yes, but only with WiFi calling compatible phones. For a full list of these compatible phones, click here.
How do I check my Mint Mobile balance?
There are two ways to track your monthly usage of data, minutes, and messaging.
Logging in to your Mint Mobile online account.
You may send the following commands to 6700 using your Mint Mobile phone:
BALANCE - to receive your Mint Wallet balance.
DATA - to check your current month's $g LTE usage.
How does prepaid wireless service work?
To enjoy Mint Mobile's services, the payment must be made at the beginning of the service, which includes phone service (calls and text) and the amount of 4G LTE data needed per month (3, 8, or 12GB) for a specified time (3, 6 or 12 months).
I would like to know more about the International Roaming Plan. How can I reach Mint Mobile?
Since Mint Mobile is a digital store, the support team is available seven days a week, 5AM-7PM PST. You may reach them at 1 (800) 683-7392 or via email to support@mintmobile.com.
Can I use my current device when availing the plan?
Yes. The Bring Your Own Phone (BYOP) program of Mint Mobile allows you to do so. Just switch the SIM card and you can start using the plan or service you availed of.
Compatible devices for the BYOP program include:
Most GSM-network phones (unlocked).
Unlocked phones from AT&T, T-Mobile, Cricket Wireless, Simple Mobile, Straight Talk, and MetroPCS.
Most phones using a SIM card. You may need to contact your carrier to ensure that your phone is unlocked.
How do I activate my Mint Mobile service?
For the Cleverness Kit:
Visit mintmobile.com/activate
Enter the 11-digit ACT CODE located on the back of your SIM card (top right corner).
Follow the steps on the screen, they will guide you.
For the Starter Kit or Share the Love Kit:
Download the Mint Mobile app (available on iOS and Android).
Enter the 11-digit ACT CODE located on the back of your SIM card (top right corner).
Since this is a prepaid service, how do I add money to my International Roaming Balance?
You may add money to your International Roaming balance by using UpRoam in amounts of $5, $10 or $20 at a time. Simply log in to your account online or text "UPROAM" to 6700 using your Mint Mobile phone.
How do I know that my data is about to be reset?
It depends on the plan you have availed.
For 3 and 6-month plans, your data is reset every 30 days. For 12-month plans, the reset cycle alternates every 30th and 31st day (months 1,3,5,7,9,11 – 30th day, months 2,4,6,8,10,12 – 31st day).
In addition, all of Mint Mobile's subscribers will receive an SMS reminder when their data has been reset.
Is Mint Mobile's International Roaming service available in countries within the Asian Region?
Yes, it is available in Asian countries. However, only international calls and text services are supported in Turkmenistan.
How do I get my Mint Mobile account number?
Contact the support team via email (support@mintmobile.com).
Is the Mobile Hotspot feature included in my plan?
Yes, this is available to all of Mint Mobile's plans. All you need is a phone with hotspot capability and the data you use is from your monthly 4G LTE amount.
What is Mint Mobile's policy in terms of a refund?
Mint Mobile provides a 7-day Money Back Guarantee on all of the plans after activation. You will be refunded 100% of the purchase price, including any fees and taxes, but with the exception of shipping fees. This is available for all purchases made on mintmobile.com or using the app.
If you have an unused SIM card, you may return it within 10 days of purchase. The card must be returned in its original unopened packaging and must not be activated.
I want to return my purchase. What do I do?
You need to send the completed Request Refund form, seven (7) days after activation. A confirmation email is sent once Mint Mobile receives your request. The refund is processed within 10 business days, without having to return the SIM kit physically.
What are some alternatives to Mint Mobile?