Top 11 Companies that offer Legal Forms Online
The best platforms to download legal forms. Also includes pricing information for the top legal document platforms.
Updated on July 12th, 2019
The SMB Guide is reader-supported. When you buy through links on our site, we may earn an affiliate commission. Learn more
Legal forms or legal documents are official forms that allow you to start a business, such as a sole proprietorship or LLC.
In addition to forms for small business, there are various other legal documents that companies may need to fill out as part of their normal business operations. This can include real estate contracts, equipment leases, employment contracts, and the like.
Best Legal Document Companies:
| Our Rank | Company | Pricing Option |
| --- | --- | --- |
| 1. | | $0.00. |
| 2. | | $0.00. |
| 3. | | $97.00 - $347.00 for a package. |
| 4. | | $5.00 - $100.00 per form. |
| 5. | | From $4.99. |
| 6. | | $38.95 /mo. |
| 7. | | $7.50 - $35.00 per form. |
| 8. | | $0.00. |
| 9. | | $0.00. |
| 10. | LegalZoom Forms | $14.95 per form or $7.99 /mo. to access library. |
| 11. | | $7.99 /mo. |
FAQs:
What are types of legal documents?
Legal documents are used in matters of business formation, operations, property leasing or ownership, employment, and finance.
Some examples of legal documents are:
Operating agreements.
Partnership agreements.
Purchasing agreements.
Business plans.
Privacy policies.
Stock certificates.
Terms of use.
Business contracts.
Invoice forms.
Licensing agreements.
Bills of sale.
Employment contracts.
Non-disclosure agreements.
Can you make your own legal document?
Yes, however, this may depend on the type of document. It is generally advisable to ensure that any legal document you have drawn up or template you intend to use has been certified and approved by an attorney.
What is the price range to download legal documents online?
Some companies offer free legal documents online while others charge a flat-rate or monthly fee, depending on the type of legal docs you need. Prices range from free to $350.00 for legal paperwork packages or access to law forms online.
What is a legal form of ownership?
When you start a business, you may decide on one of these legal structures; a sole proprietorship, a partnership, a limited liability company (LLC), or a corporation.
Where can I find legal forms of business?
You can either get legal forms of business from a law firm, tax advisor or consultant, or you can download and print online legal contracts or legal forms.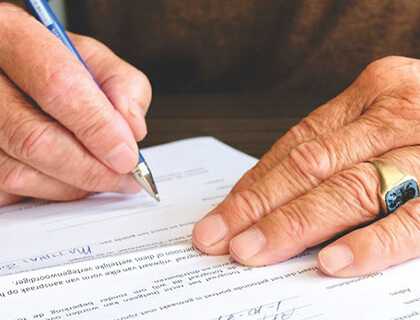 Where can I get free legal documents online?
What is the best legal forms software for Mac?
Take a look at DSWings, Rocket Lawyer, and LegalZoom. Most companies also have apps for legal form software on the Apple and Google Play stores, so you can manage and fill out your legal forms on the go.
Where can I find law documents?
How can I make a legal contract online?
You can easily create legal documents online with legal form software, such as Nolo legal forms software. However, if you don't have the time you can always buy contracts online or download legal forms for free.