Top 11 Companies that offer Legal Forms Online
The best platforms to download legal forms. Also includes pricing information for the top legal document platforms.
Updated on June 26th, 2020
The SMB Guide is reader-supported. When you buy through links on our site, we may earn an affiliate commission. Learn more
Legal forms or legal documents are official forms that allow you to start a business, such as a sole proprietorship or LLC.
In addition to forms for small businesses, there are various other legal documents that companies may need to fill out as part of their normal business operations. This can include real estate contracts, equipment leases, employment contracts, and the like.
Also Read:
Case Management Software: Discover more about case management software options.
Our Pick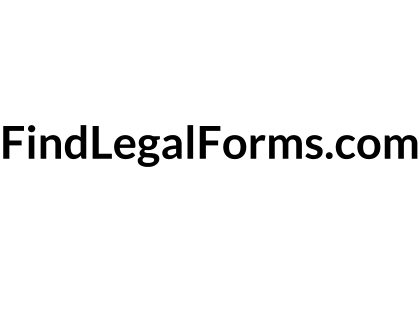 Find Business and Personal Legal Forms
Find Your Forms
Valid in your state.
Attorney prepared.
60-Days Money Back
Why We Chose FindLegalForms.com:
FindLegalForms.com offers attorney curated legal forms that are available in every state. With FindLegalForms, users can rest assured that their legal forms are kept updated and legally accurate by a team of qualified attorneys.
FindLegalForms.com offers plenty of resources and legal forms that save your business time and money. Business owners can find appropriate legal forms for LLC formation, new partnerships, name changes, equipment leases and rentals, notices, and much more. In addition, users can receive their money back in 60 days if they are not satisfied with the legal forms.
Things to Consider When Evaluating Legal Document Companies:
Check that the company you choose has the legal documents you need. While most legal document companies offer the basic legal forms, you may require additional legal forms specific to your business and state.
Compare your pricing options. Consider free and paid options, how often you'd use the service, and the type of legal services your business requires. Depending on your business, you may need to purchase monthly or yearly plans.
Check with a qualified attorney to verify that the company offers legitimate services and legally accurate documents.
Best Legal Document Companies:
| Rank | Name | Offer | Review | Learn More |
| --- | --- | --- | --- | --- |
| 1. | | From $4.99 | FindLegalForms.com offers plenty of resources and affordable legal forms that help to save your business time. | |
| 2. | | $79.00 per year | Secure, professional company that offers a wide collection of legal information, resources, and documents. | |
| 3. | | $7.99 /mo. | Simple to use, and it has a rich variety of services and forms available. | |
| 4. | | $0.00. | Reliable option that offers a range of services designed to save your business time and money. | |
| 5. | | $0.00. | Simple and clean design, with access to many legal forms while also saving you money. | |
| 6. | | $97.00 - $347.00 for a package. | A well-established company that offers free and paid legal forms. | |
| 7. | | $5.00 - $100.00 per form. | Offers basic legal forms to help you with business and personal legal processes. | |
| 8. | | $38.95 /mo. | User-friendly option that boasts a range of legal forms. | |
| 9. | | $0.00. | Clear, concise, and easy to use option. | |
| 10. | | $0.00. | Offers a wide range of legal forms that are free to use. | |
| 11. | | $7.50 - $35.00 per form. | A wide selection of vital legal forms offered but lacks resources. | |
FAQs:
What are types of legal documents?
Legal documents are used in matters of business formation, operations, property leasing or ownership, employment, and finance.
Some examples of legal documents are:
Partnership agreements.
Purchasing agreements.
Business plans.
Privacy policies.
Stock certificates.
Terms of use.
Business contracts.
Invoice forms.
Licensing agreements.
Bills of sale.
Employment contracts.
Non-disclosure agreements.
Can you make your own legal document?
Yes, however, this may depend on the type of document. It is generally advisable to ensure that any legal document you have drawn up, or template you intend to use has been certified and approved by an attorney.
What is the price range to download legal documents online?
Some companies offer free legal documents online while others charge a flat-rate or monthly fee, depending on the type of legal docs you need. Prices range from free to $350.00 for legal paperwork packages or access to law forms online.
Where can I find legal business forms?
You can either get legal forms of business from a law firm, tax advisor or consultant, or you can download and print online legal contracts or legal forms.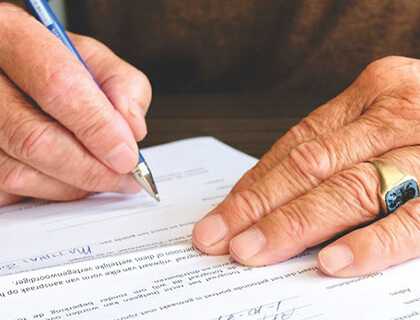 Where can I get free legal documents online?
What is the best legal forms software for Mac?
Take a look at DSWings, Rocket Lawyer, and LegalZoom. Most companies also have apps for legal form software on the Apple and Google Play stores, so you can manage and fill out your legal forms on the go.
Where can I find law documents?
How can I make a legal contract online?
You can easily create legal documents online with legal form software, such as Nolo legal forms software. However, if you don't have the time you can always buy contracts online or download legal forms for free.